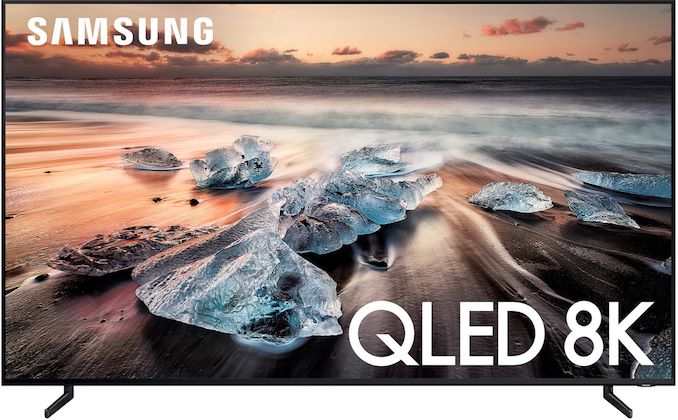 Samsung on Wednesday started sales of its Q900R QLED 8K Ultra-HD televisions in the UK. The device initially available in the UK is the smaller 65-inch model, rather than the 75-inch one Samsung will be selling in the US in the coming weeks.
Samsung's Q900R-series televisions, featuring a 7680×4320 resolution, are currently available exclusively from Currys. Right now, only 65-inch 8K UHDTV from Samsung is available, but 75-inch and 85-inch models can be pre-ordered and delivered within 10 to 21 days. The "smaller" version of Q900R is priced at £4,999 ($5,588), whereas the 75-inch will cost £6,999 ($7,825) and the 85-inch will cost £14,999 ($16,768).
Besides the 8K resolution, all Samsung's Q900-series TVs are backed by a quantum dot-enhanced LED backlight that is also capable of FALD-like operation. The TVs offer a peak brightness of 4000 nits, which is the maximum brightness at which HDR content is mastered today. They also support HDR10, HDR10+, and HLG formats, but not Dolby Vision (at least for now). As for color gamut, the Q900-series can reproduce 100% of the DCI-P3 space.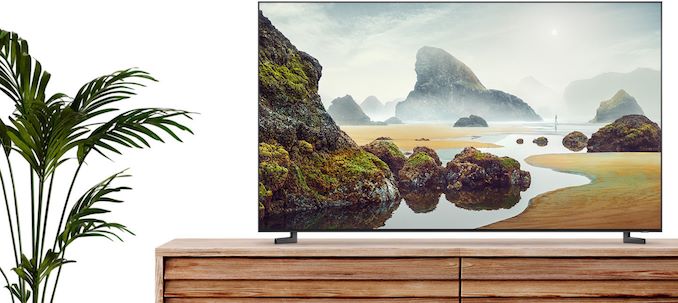 To properly playback existing content, Samsung's Q900-series televisions feature proprietary 8K AI Upscaling technology, which is designed to enhance the quality of digital content to panel's native resolution (does not work with PCs, games, analogue content, etc.). Also, the Tvs are able to interpolate content to 240 FPS. Both capabilities are enabled by the company's Quantum Processor 8K, which is responsible for all decoding, upscaling, and other operations.
Samsung is not the first company to start sales of 8K UHDTV globally, however this is a first for the UK. Sharp has been selling its 8K televisions in various regions for a little less than a year now. In the meantime, Samsung is the first to market with an 8K TV featuring a 4000 nits peak brightness.
Related Reading: