Application and Futuremark Performance
While our review unit has a reasonable fast processor, the GPU is a relative unknown on the mobile side, and the PCMarks are going to drop like rocks due to the lack of an SSD or even SSD caching. The lack of switchable graphics in the HP EliteBook 8570w also means users won't get the benefit of Quick Sync, but the AMD GPU makes it a poor choice for doing video editing anyhow due to the lack of AMD support in the current version of Adobe's Mercury Playback Engine.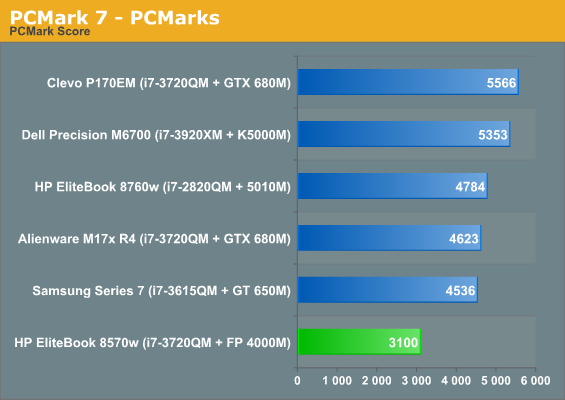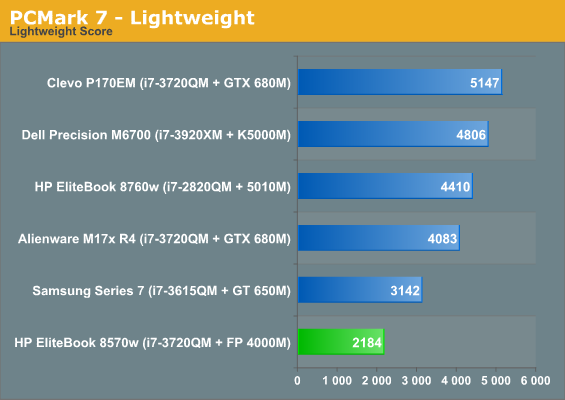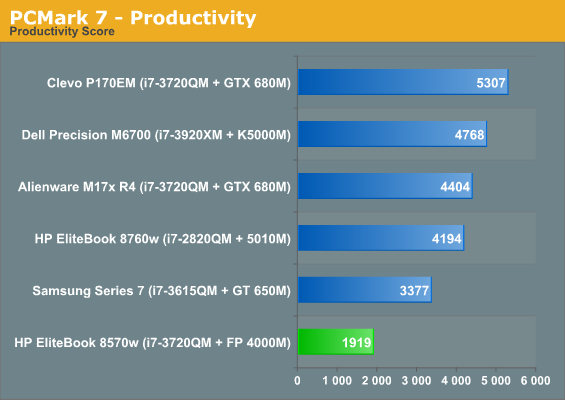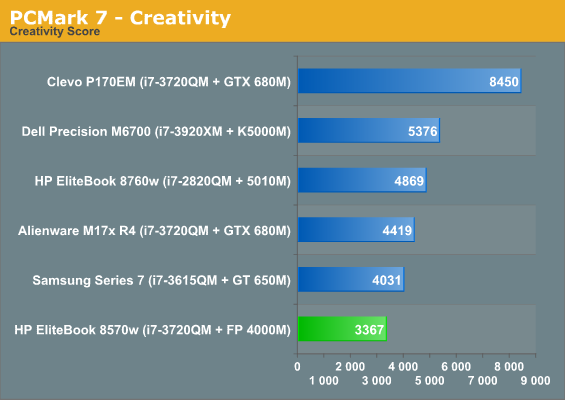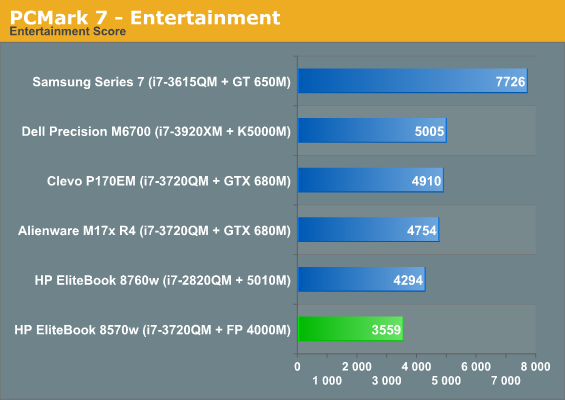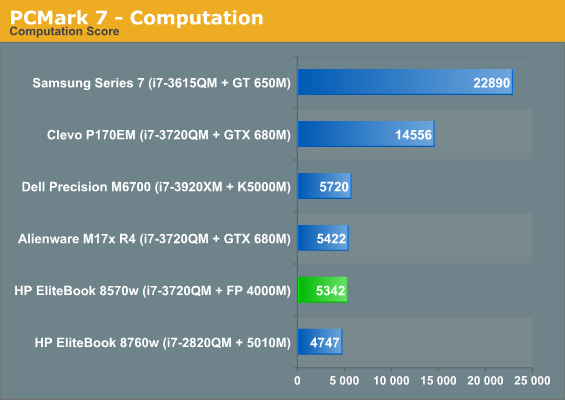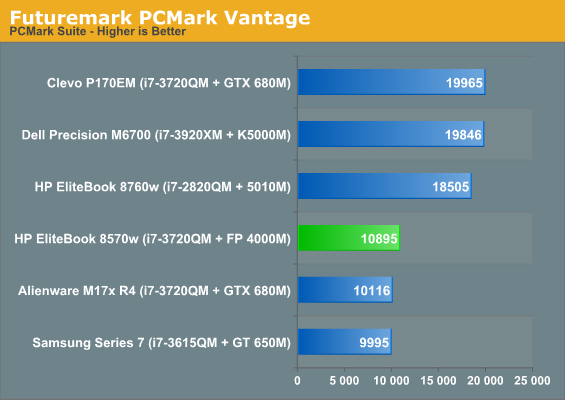 The lack of an SSD or any kind of caching absolutely kills the test results in the PCMarks. Remember that you can order the 8570w with either an SSD cache or a system SSD, although you can't order it with a system SSD in the mSATA slot (something Dell does allow you to do).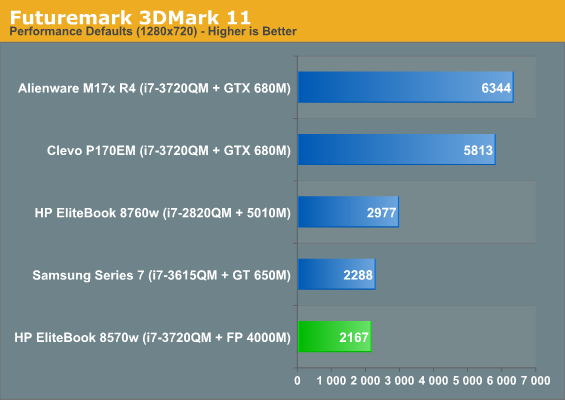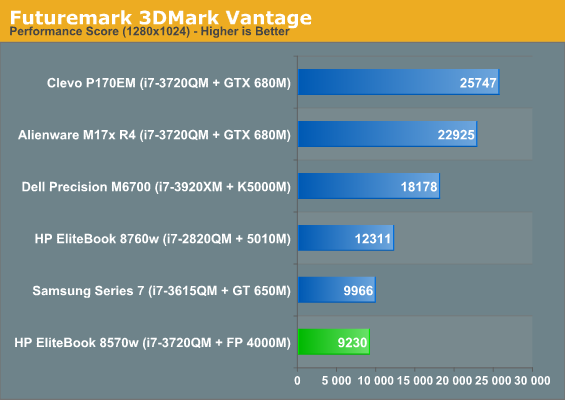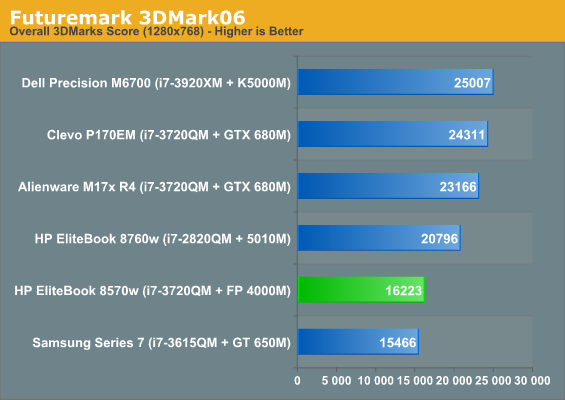 It turns out that the AMD FirePro 4000M is also a mite slower than the other graphics options, and roughly on par with the GeForce GT 650M in the Samsung Series 7, at least where graphical horsepower is concerned.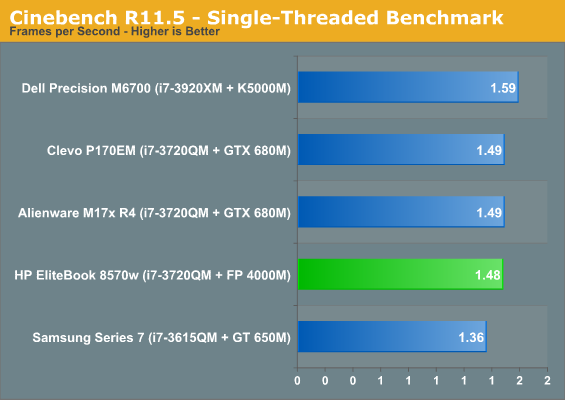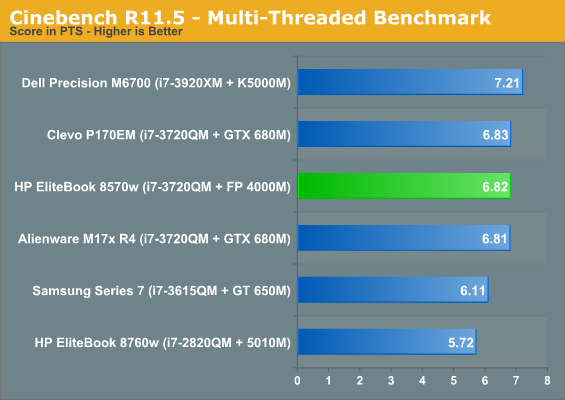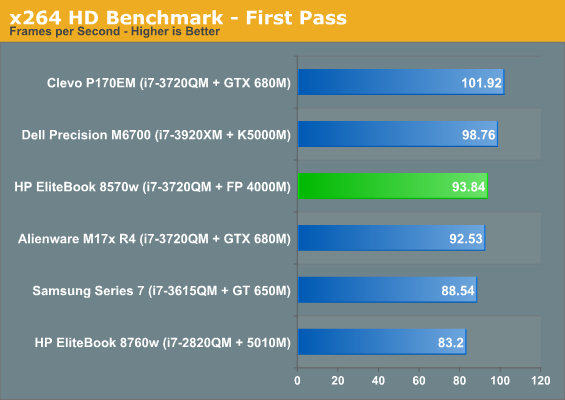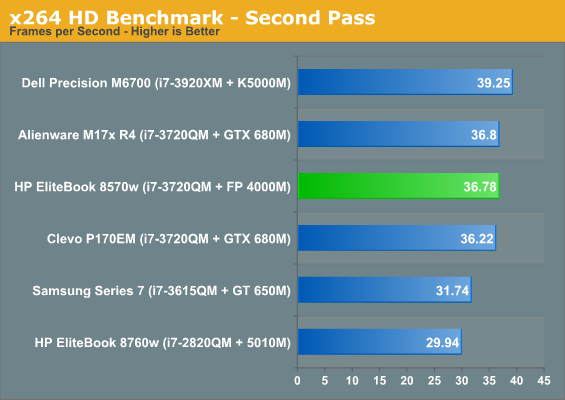 When we start pushing just the CPU, though, the EliteBook 8570w starts to come into its own, offering performance comparable to ther i7-3720QM-based systems. Though I've mentioned my concerns with heat (more on that in a bit), it doesn't seem to be seriously affecting overall system performance as the 8570w is lining up just fine.