The Exterior of the Fractal Design Node 202
Physically, the size and design of the Node 202 strongly resembles that of an old school VCR. It is a minimalistic design, made of straight lines and basic geometric shapes. It can be placed both horizontally, using the provided rubber feet, or vertically, using the provided plastic support frame. Most of the case has been sprayed with a matte black paint that is highly resistant to fingerprints. The lower part of the Node 202 is the one exception to this; it's glossy and highly reflective, and hence will pick up fingerprints.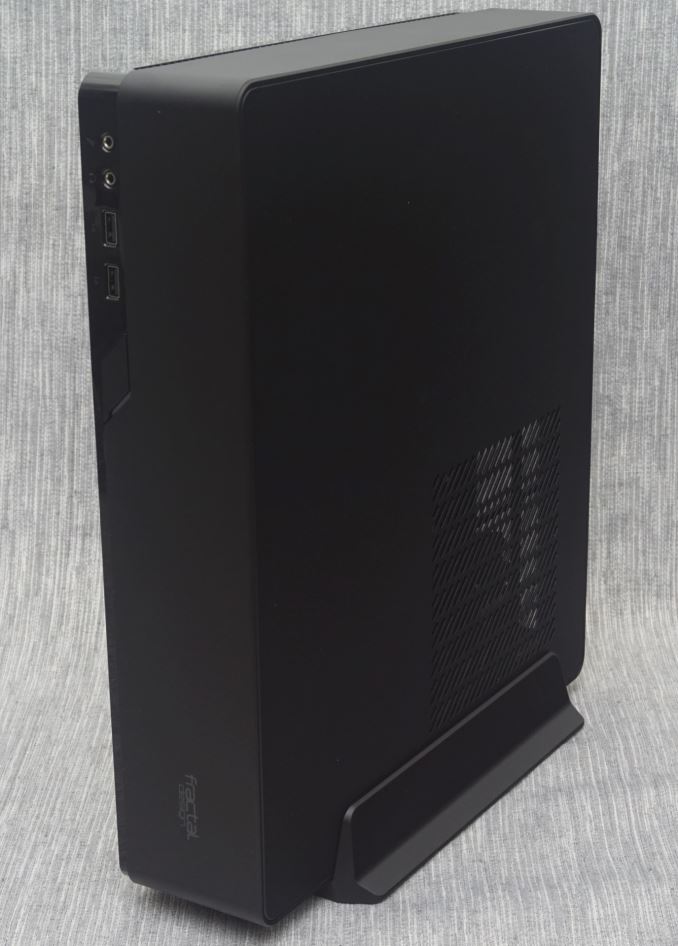 Measuring 8.2 cm tall, 37.7 cm wide and 33 cm deep (3.25 × 14.85 × 13 in), resulting to a volume of just 10.2 liters, the Node 202 is much smaller than any ITX gaming case that we have previously tested, such as the Cougar QBX (19.9 liters, 95% larger) and the Corsair 250D (28.2 liters, 177% larger).
At first sight, the Node 202 appears to be just another slim HTPC case that forbids the use of full size expansion cards, a design that effectively negates the installation of any high performance video card, making it useless to gamers. That however is not true, as the Node 202 can accommodate a full size video card up to 310 mm long, comfortably over the roughly 280mm average for high-end cards..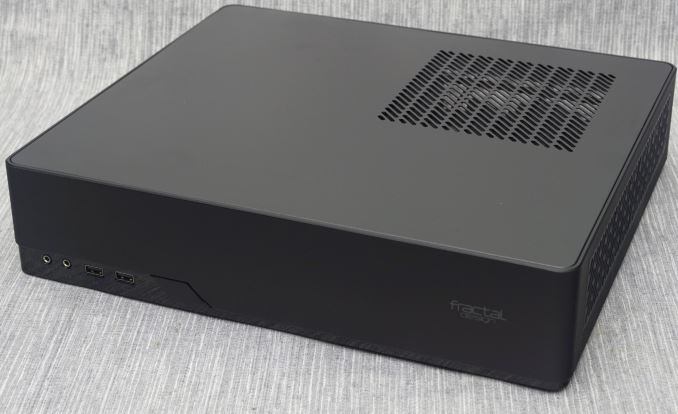 The I/O ports can be seen to the left of the simple faceplate. From left to right, we can see two 3.5 mm headphone jacks, two USB 3.0 ports and a rhomboid power button.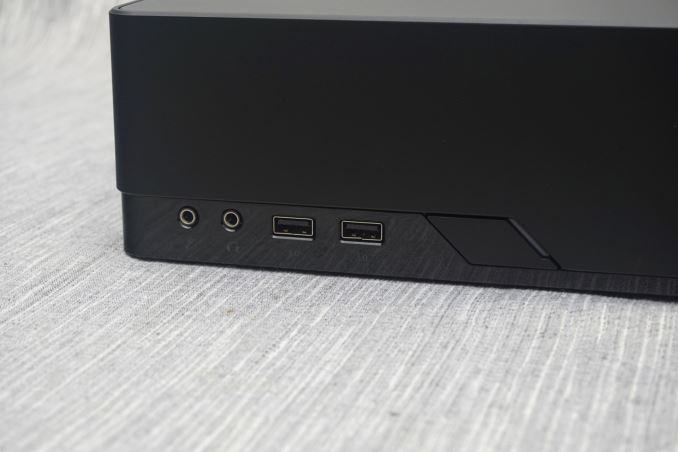 The rear of the Node 202 is interesting, as we cannot see a place for the PSU but only a receptacle, hinting that Fractal Design moved the PSU compartment to the front of the case. There are also two white expansion card slot covers. There are no slots for fans and no vents above the motherboard's I/O panel.