Although OCZ was first on the market with a USB 3.0 enabled SSD with its Enyo drive, competitors are knocking down the doors and bridging the gap. We saw the first lower cost USB 3.0 SSD with Kingston's DataTraveler Ultimate 3.0, however the JMicron JMF612 controller it was based on didn't really impress. The only thing the DataTraveler Ultimate 3.0 had going for it was a lower total cost for the smaller capacity versions.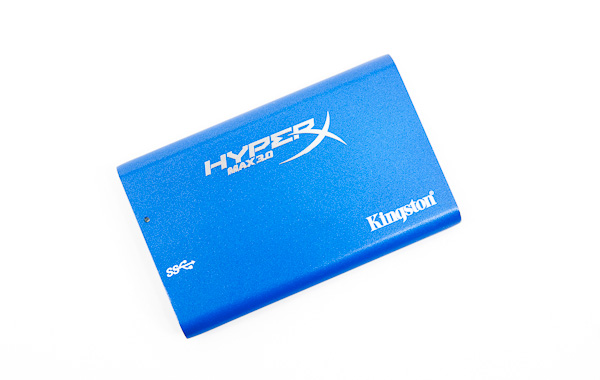 The sole LED on the HyperX MAX 3.0 turns green when running in USB 2.0 mode, blue when in 3.0 mode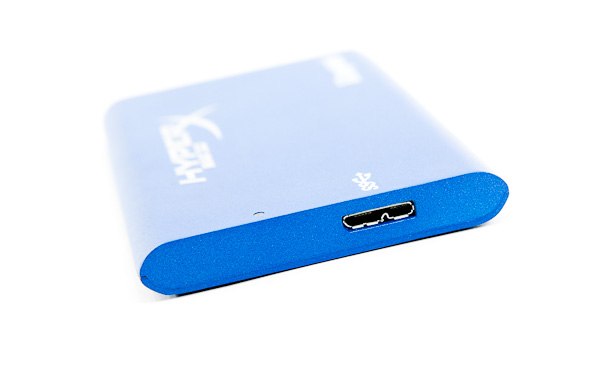 The drive comes with a USB 3.0 cable, don't lose it as there's no USB 2.0 port
Hot on the heels of the release of its unusually potent V+100 SSD, Kingston aims its sights at the high end with its second USB 3.0 SSD: the HyperX MAX 3.0. Borrowing a brand from Kingston's enthusiast memory line, the HyperX MAX 3.0 is literally a SSDNow V+100 SSD paired with a SATA to USB 3.0 bridge PCB: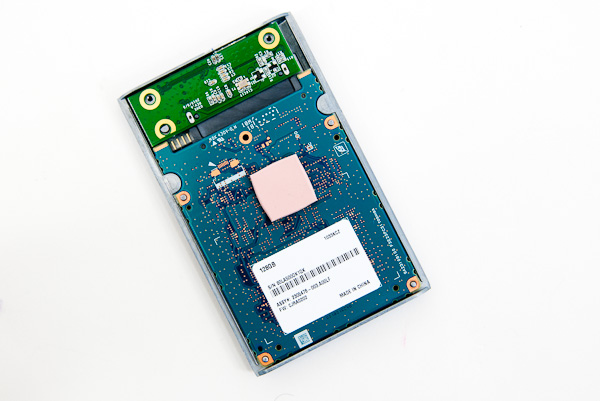 The blue PCB is near identical to what we saw in the V+100 we reviewed:
Except in this case it plugs into a secondary PCB that bridges the 3Gbps SATA interface to a USB 3.0 interface: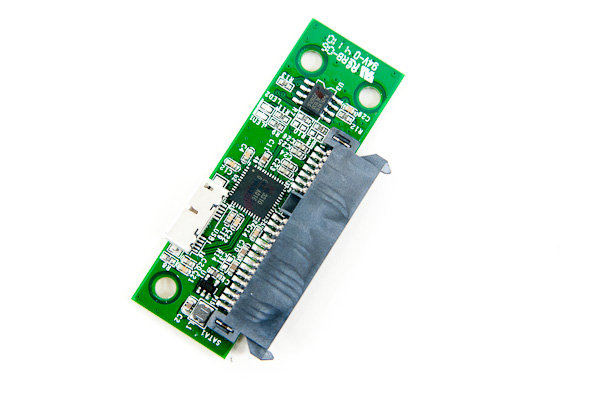 The end result is an external SSDNow V+100 for those who want to carry around a decent amount of data and want very fast access to it.The HyperX MAX 3.0 uses the same Toshiba T6UG1XBG controller from the V+100. In our review of that SSD I found the new Toshiba controller actually did very well in real world workloads as well as maintaining sequential write speed even when peppered with random data. I originally attributed its behavior to a very aggressive garbage collection policy, however there may be other elements of Toshiba's architecture at work here (more on this in an upcoming article, hopefully).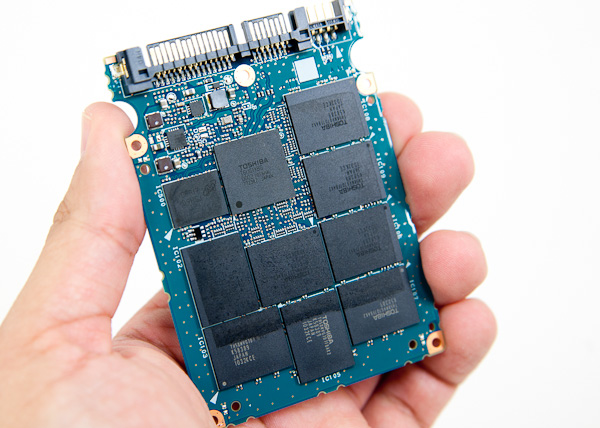 The V+100 is probably the best platform you can think of today for an external SSD because its performance is so resilient. I took the HyperX MAX 3.0, filled it to its capacity, then wrote random data at a queue depth of 32 IOs across the entire drive for 20 minutes. While this process tanked random write speed on the drive, sequential performance was nearly untouched: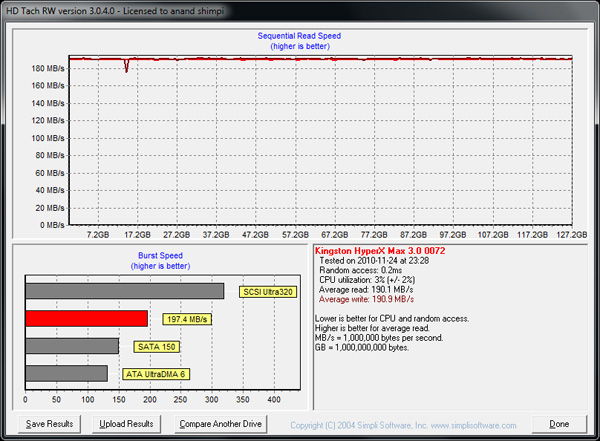 What this means is that under normal use as an external drive, it doesn't really matter what you copy to the drive or how often you use it. The drive won't lose sequential read or write performance - you'll still be able to copy movies, photos or whatever large files you've got at full speed. In fact, the worst I ever saw performance drop to was ~135MB/s after a bunch of random writing. After less than an hour of idle time the drive was back up to writing at full speed again across the entire drive.