System Performance
For performance testing with the Dell Precision T3600, we've elected not to include results from any systems not explicitly marketed as workstations (outside of the desktop i7-990X/GTX 580 system used solely as a reference point). Gaming results also aren't included; this isn't a gaming desktop and its strengths just aren't going to be exposed in games.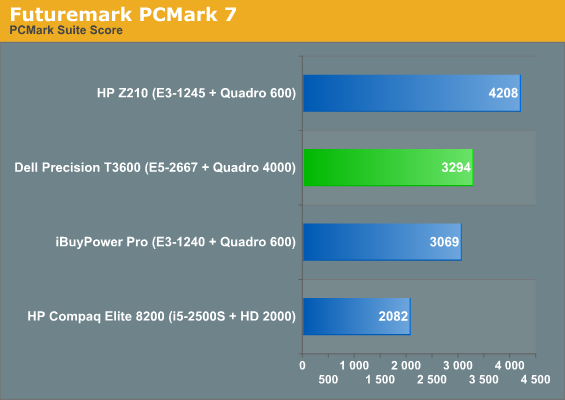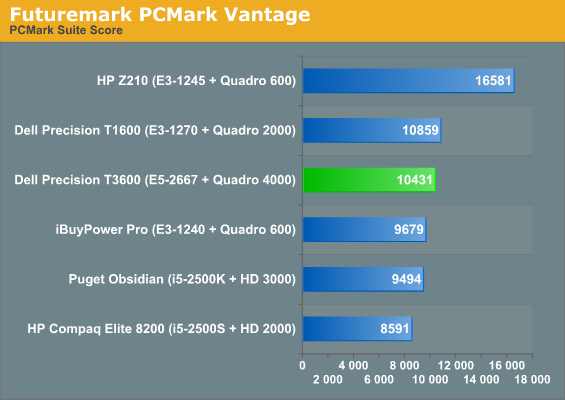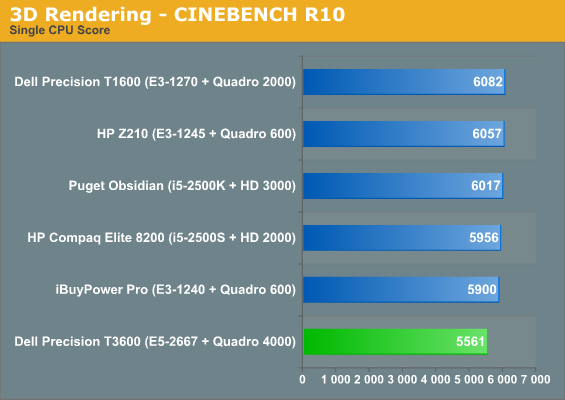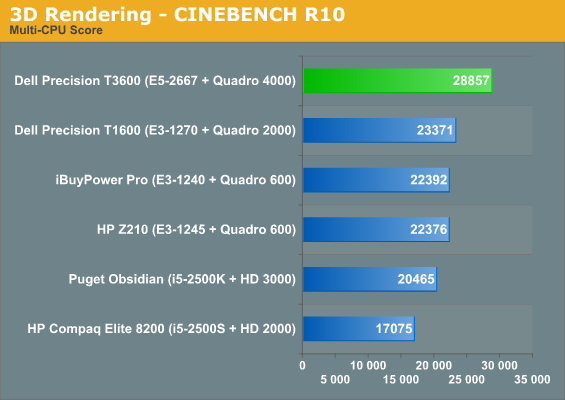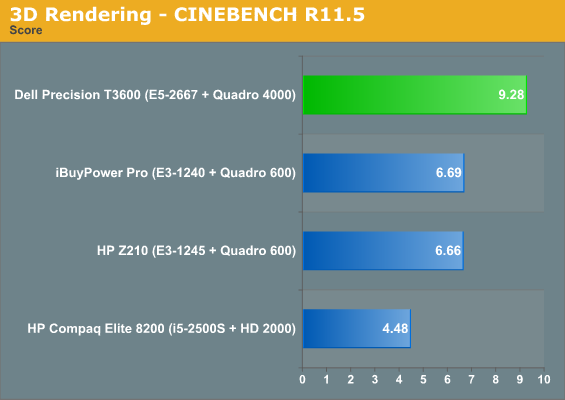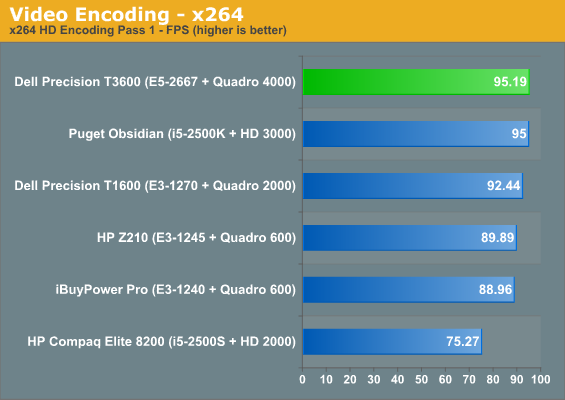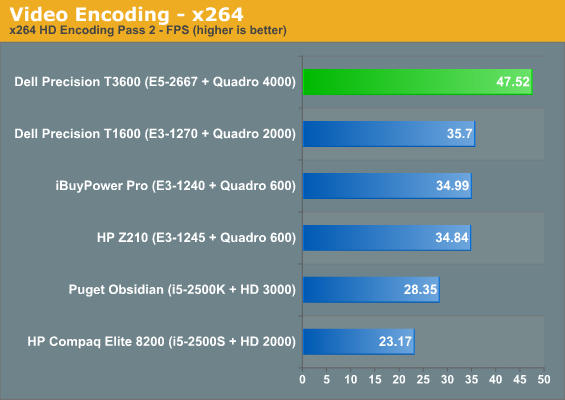 While the PCMarks favor HP's Z210 for its solid state drive, almost everything else has the Dell Precision T3600's hex-core processor screaming past the competition. Only the single-threaded performance in Cinebench R10 is a sore spot, but that's understandable; the E5-2667 can only hit 3.5GHz on a single core, less than even the i5-2500S which has a top speed of 3.7GHz. Anything that leverages multiple cores shows a major lead for the T3600.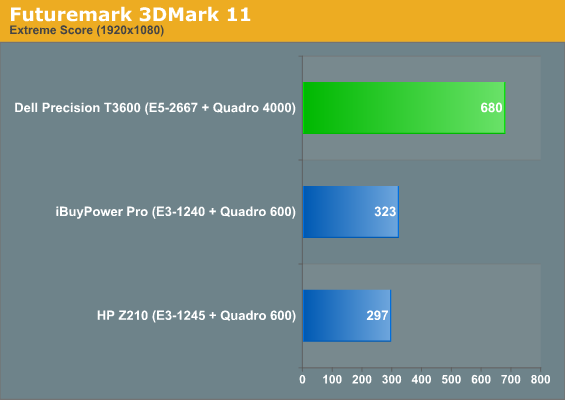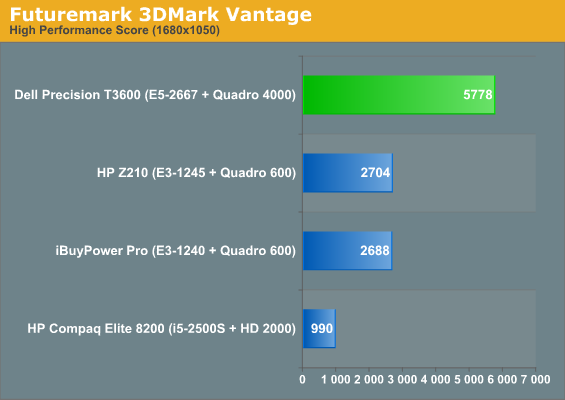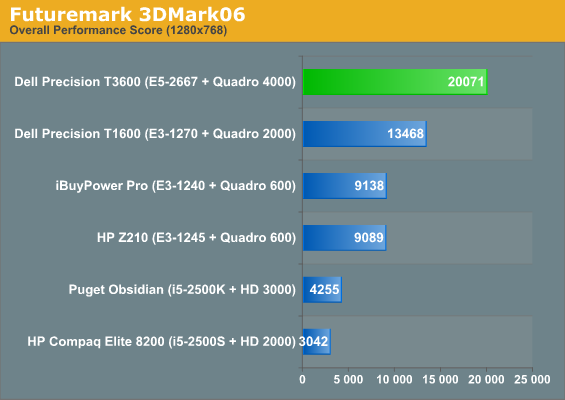 Our 3DMark tests also demonstrate that the NVIDIA Quadro 4000 in the T3600 is the fastest desktop workstation card we've yet had the opportunity to test. Note the distinction made, though: fastest desktop workstation card. You'll see on the following page there's still one faster GPU we've tested.