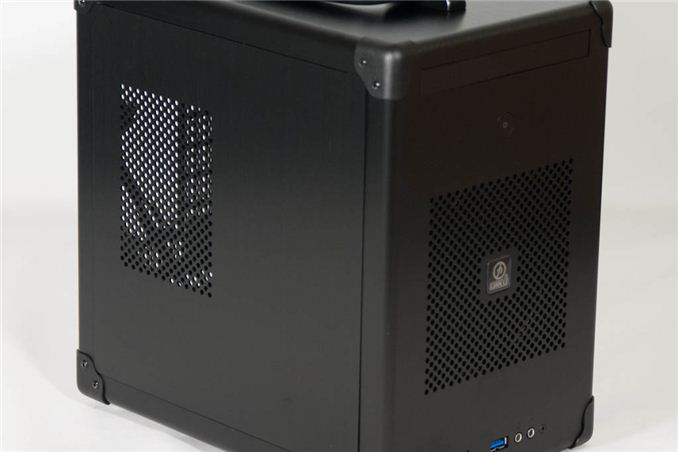 Introducing the Lian Li PC-TU100
With gaming notebooks proliferating and the PC gaming industry undergoing a bit of a renaissance, it may be difficult to fathom the need for a LAN-style small enclosure. Yet these cases and builds using them are proving popular, with the mini-ITX form factor picking up steam due to continued improved integration in motherboard chipsets.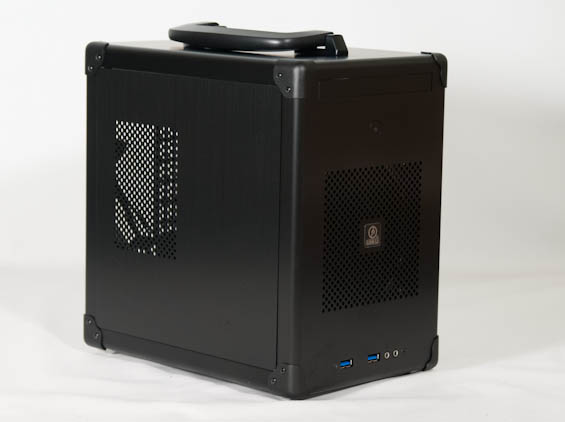 Despite the odd nomenclature, the Lian Li PC-TU100 is a descendant of their previous PC-TU200, a LAN-oriented enclosure we reviewed a year and a half ago. Common to both boxes are the rounded corners, the handles, and the pop-out side panels. Yet the PC-TU100 demonstrates much more evolution and is a far more forward-thinking case. Miniaturization is becoming increasingly common; 3.5" drives just aren't as important as they used to be, and slimline optical drives have cratered in price to the point where they can be found for roughly the same amount as their full height siblings. Small form factor power supplies are getting more and more robust, too. The PC-TU100 takes all of these things into account in its design, and it's refreshing to see something this smart come through.
Lian Li PC-TU100 Specifications
Motherboard Form Factor
Mini-ITX
Drive Bays
External
1x Slimline Optical
Internal
2x 2.5"
Cooling
Front
1x 120mm intake fan
Rear
-
Top
-
Side
-
Bottom
-
Expansion Slots
2
I/O Port
2x USB 3.0, 1x Headphone, 1x Mic
Power Supply Size
SFX
Clearances
HSF
60mm
PSU
-
GPU
200mm
Dimensions
9.84" x 6.7" x 10.24"
250mm x 170mm x 260mm
Special Features
USB 3.0 via internal header
All-aluminum construction
Price
$109
You can see that in their effort to get those dimensions down, Lian Li cut the PC-TU100 pretty much down to the bone. Storage options are reduced to a pair of 2.5" drive trays and a single slimline optical drive tray, and space is saved on the power supply by opting for supporting the SFX form factor instead of the much larger ATX form factor. Note, though, that CPU cooler and GPU clearance are also low; you're not going to be able to build a super powerful system in this case, so your component choices should be planned accordingly.