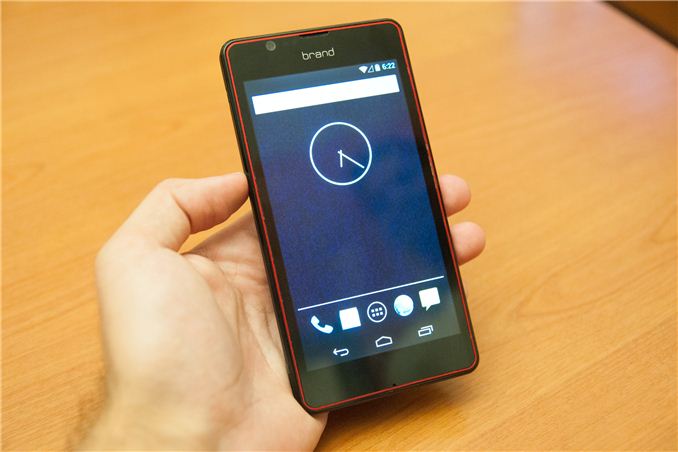 When we stopped by NVIDIA to play with Shield, they had another surprise in store for us with a Tegra 4i-based phone currently being shopped around from an unnamed ODM. The unusual "Brand" markings of course would be replaced with either an operator's brand or some other OEM's who wants to carry and support it. NVIDIA has talked about and shown its Phoenix reference design with Tegra 4i inside, this unnamed "Brand" phone includes the same platform but with a different PCB inside with an optimized layout for cost, manufacture, and reduced PCB area. NVIDIA was showing this very phone making CS voice calls on Taiwanese cellular networks just recently at Computex and hooked up to a base station emulator doing Category 4 LTE (150 Mbps downlink) with the same 4i silicon we saw earlier.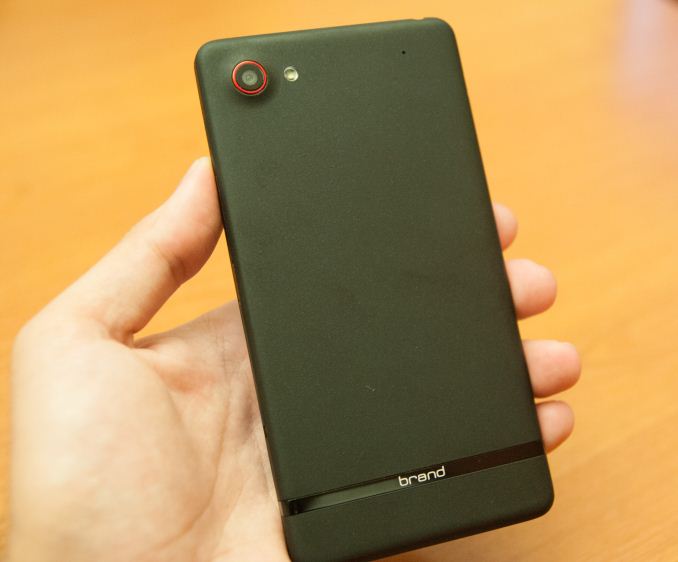 We got to play around with the brandphone (as I'm calling it) for a while. It's impressively thin with a z height of 7.9 mm, width is 72mm and height is 138 mm. It's sporting a 4.8-inch 720p display and includes 13 MP camera, 1 GB of LPDDR2 RAM, with options for 8/16/32 GB of storage. There's of course LTE and HSPA+ band options for North American, European, and the other appropriate regions, though NVIDIA wouldn't share exact band combinations it's not too hard to make estimates given the transceiver details shared in earlier 4i disclosures.
NVIDIA claims this phone (and other 4i based designs) will be out in the Q1 2014 timeframe, with appearances on some operators earlier than that. Of course Phoenix has already been shown off working on AT&T's network, reflecting its ongoing certification process for that operator. Pricing for the brandphone I'm told will be between $300–400 unsubsidized, though there will also be Tegra 4i-based phones priced as low as $200 unsubsidized.