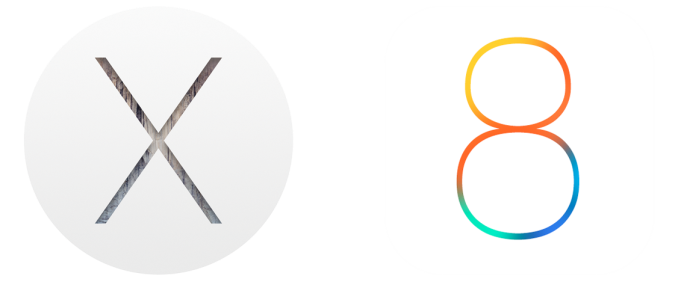 Introduction
It has been a busy year for Apple, although one could argue it has been more of a busy few months. The yearly updates for most of Apple's products now occur in September and October, and as a result we've seen the release of a number of new products and services in a very short period of time. On the hardware side we have the new iPhone 6 and 6 Plus, the iPad Air 2 and Mini 3, the iMac with Retina 5K display, and a preview of the upcoming Apple Watch. The software side has arguably been even more exciting with the release of iOS 8 and its first major update iOS 8.1, OS X Yosemite, and Apple Pay.
The theme this year appears to be integration and the power of a software and hardware ecosystem. Apple has always had some level of integration between iOS and OS X. As time went on, both operating systems began to share a core set of applications like Reminders, Calendar, and Notes. The iPad extended this even further by bringing the iWork and iLife suites to mobile. iCloud also played a key role in integrating both systems, by synchronizing documents and photos between all of a user's devices. However, the launch of iOS 7 with its visual and functional enhancements left many of the shared features and applications on OS X feeling left behind.
OS X Yosemite brings with it a massive visual overhaul, on a scale even greater than what we saw with iOS 7. This makes sense, as OS X is an operating system for desktops and laptops which makes it inherently more expansive and complex than iOS. Although OS X is not nearly as popular as iOS in terms of user base, the fact that the redesign changes some visual elements that have existed for over 14 years makes it quite a monumental moment in Apple's history. These changes finally unify the visual styles of both operating systems, which were once united but split with the launch of iOS 7.
The integration of these two operating systems goes far beyond a common type of visual design. OS X Yosemite and iOS 8.1 also include new features that allow them to work together in unprecedented ways. Features like Handoff blur the borders between the iPhone, the Mac, and the iPad by allowing you to continue work you began on one device on another. SMS and call forwarding takes communication abilities that were typically reserved for the iPhone and brings them to every device.
There's a lot to talk about, and it all begins at the aesthetic level with the new design of Yosemite.