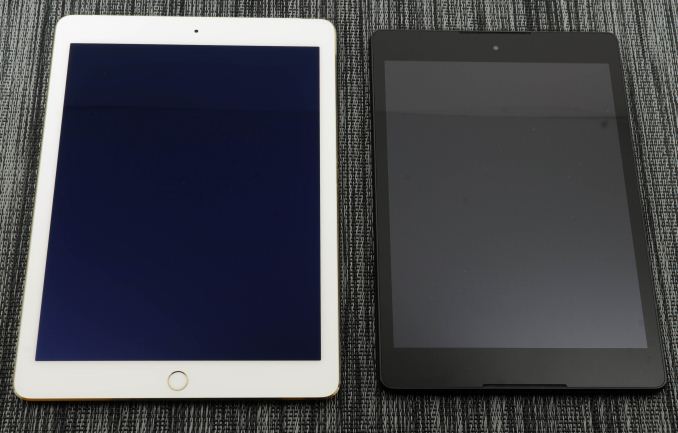 With the holidays approaching, it's time for our annual recommendations for devices in various product categories. Today we're taking a look at what tablets provide the best value and experience for different users. There's obviously a lot of decisions to be made when buying a tablet, and we'll assume that by the time a user has concluded that they want a tablet they have already determined that it is a more suitable choice for them than a more traditional computer like a desktop PC or a laptop.
The first question the buyer will have to ask themselves is what price they are comfortable paying. Tablet prices can range anywhere from $100 to $1000, depending on exactly what tablet it is, and the buyer's price target will be a constraint on the different tablets they have to choose from. Once a price target has been established, the user must decide what they want to do with their tablet. Some tablets may not have the selection of applications that the buyer needs, and others may not have a suitable form factor or size for performing these tasks. Tablets come in many shapes and sizes, with displays ranging from 7" to 13" with aspect ratios that vary from 3:2 on the Surface Pro 3, to 4:3 on the iPad and Nexus 9, to 16:10 on the Nexus 7. Certain display shapes and sizes will be better suited to watching videos, while others will be better suited to reading PDFs and books.
These decisions about size, utility, and price will ultimately drive the decision of what operating system the tablet should be running. Currently this is a choice between three platforms, with the market being dominated by tablets running iOS and Android, Windows coming in third, and other operating systems like WebOS having been eliminated in previous years due to lack of consumer interest. There are also other factors, like accessories and keyboard attachments, but it's very difficult to evaluate these as their usefulness will ultimately depend on the user's needs. Instead of trying to look at every single tablet that fills every niche, we've looked at what we think are the best overall devices within each of the three major operating systems that are available on tablets.