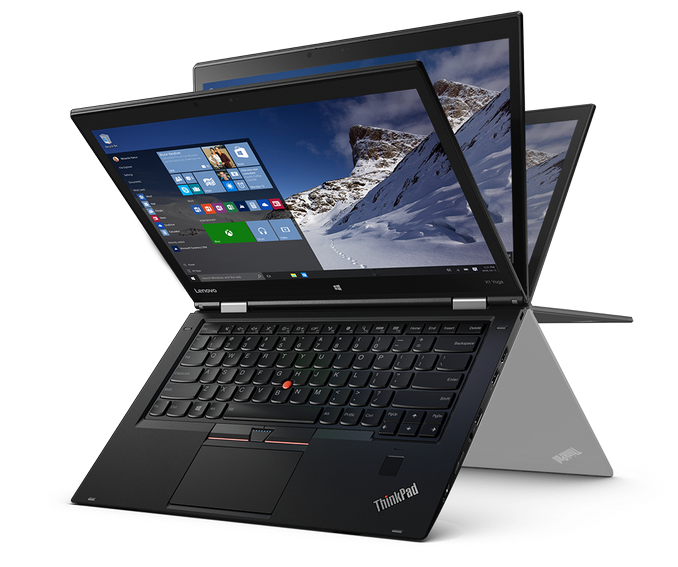 The ThinkPad Yoga has been around for some time, as a business focused version of the Yoga family, but Lenovo is launching the X1 Yoga today which takes the Yoga series to the next level. It is the first convertible device being launched with an OLED (Organic Light Emitting Diode) display. We've seen these displays predominately on smartphones, with the occasional tablet as well, but it's now made its way to the laptop form factor.
Lenovo is using a Samsung OLED as the optional panel, and it's a 14-inch 2560x1440 version. Samsung is the market leader in OLED technology, so it makes a lot of sense that they would turn to them for this display. The base device comes with a 1920x1080 IPS LCD, and there is also an optional 2560x1440 IPS LCD too, but the OLED should give a large gamut and of course the deep blacks that OLED is known for, along with infinite contrast. It is exciting to see that this technology is now making its way here.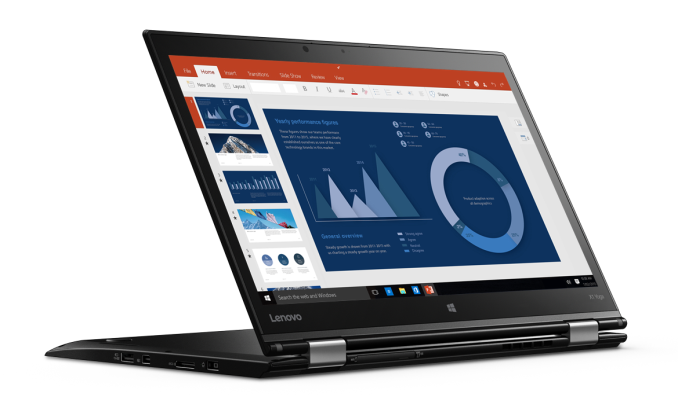 The X1 Yoga also features an active stylus, which docks into the keyboard base. When docked, the pen charges, so keeping the stylus charged and available should be a breeze. Keeping with the tradition of the ThinkPad Yoga, the X1 Yoga's spill-resistant keys and trackpoint retract into the base when the display is rotated around, to improve the ergonomics when used in tablet mode. Having the keys on the backside is generally one of the big drawbacks of these types of convertibles, but the ThinkPad line solves that little issue.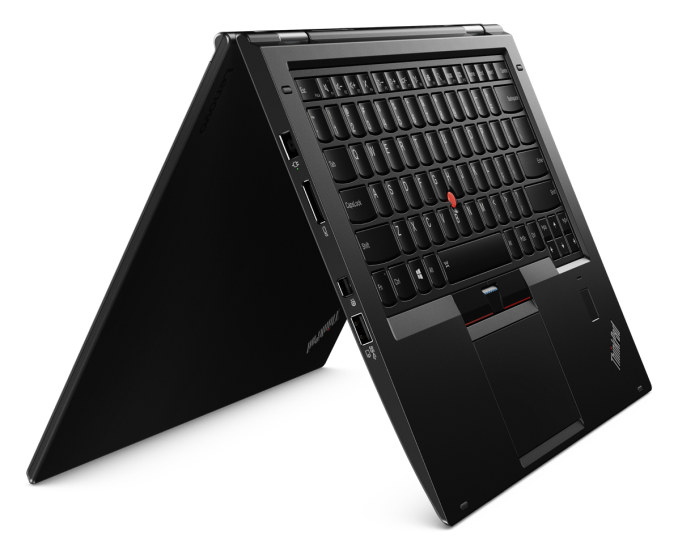 The laptop is powered by Skylake-U series processors, up to a Core i7 with vPro. You can get up to 16 GB of memory, and a 1 TB PCIe NVMe SSD as well. There are plenty of connections available, with three USB 3.0 ports and OneLine+ for Ethernet, along with mDP, HDMI, microSD, and optional 4G LTE, with a Qualcomm Snapdragon X7 LTE modem. It also features WiGig wireless docking, as well as a Windows Hello compatible touch fingerprint reader.
The convertible weighs in at 1.27 kg / 2.8 lbs and is 16.7 mm / 0.66-inches thick.
The new X1 Yoga will be available starting in January, with the OLED model shipping around April. Prices start at $1449.
Source: Lenovo