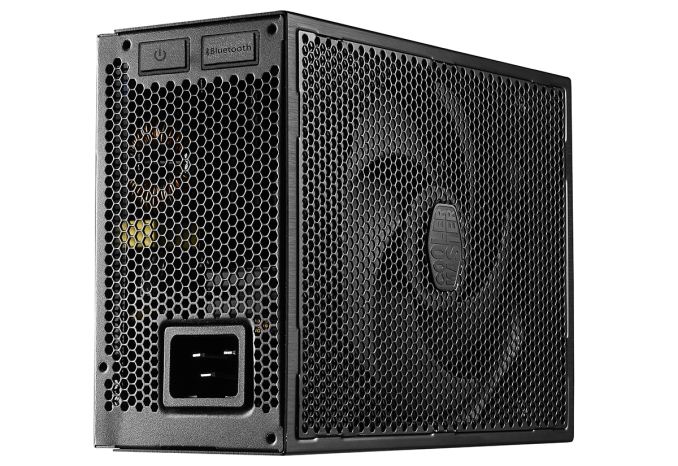 LAS VEGAS, NV — This week at CES 2018, it has been a busy time for Cooler Master as they have announced a wide range of cases and coolers to the world. In addition, Cooler Master has also announced two brand new power supplies in the form of the MasterWatt V series and the MasterWatt Maker with Cooler Master's new Connect v2.0 technology and the Overlay.live cloud-based telemetry.
MasterWatt V Series
The new MasterWatt V series of power supplies will be available in 550W, 650W, and 750W models; all of them featuring a fully modular design. These new models will feature an 80PLUS Gold efficiency rating and come implemented with 16AWG PCIe cables and EPS 12v connectors for a more efficient connection. These cables are also thicker than regular cables as to handle heat more effectively.
Cooler Master has gone another step further and increased the maximum operating temperature up to 122°F (50°C) for harsher conditions and scenarios where heat is an issue. Cooling the new V series is a single 135mm FDB fan and for assurance, Cooler Master has given the MasterWatt V series a solid 10-year warranty which is double that of the previous iteration.
MasterWatt Maker with Cooler Master Connect v2.0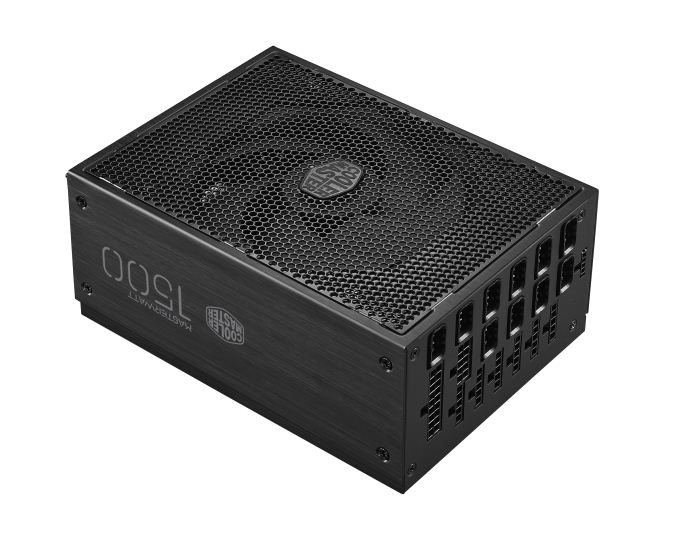 The MasterWatt Maker with Cooler Master Connect v2.0 will be available in 1200W and 1500W models for the most extreme and powerful of system builds. Both models have an 80PLUS Titanium efficiency rating with efficiency levels up to 94% for the best possible performance. Cooler Master has opted for a 3D circuit design which is designed to reduce the overall number of components used inside the PSU itself which is designed to increase airflow and reduce operating temperatures.
With the Cooler Master Connect v2.0 enabled power supplies such as the new Maker 1200W and 1500W units, a suite of new tools is available for performance monitoring and just like Overlay.live allows for telemetric data to be outputted, the suite allows for real-time data via the including application without the need for additional hardware, wires or external devices; all you need is the MasterPlus+ software. Both of these units have Bluetooth connectivity for syncing with your mobile device to provide detailed information in near real-time through the mobile app.
Overlay.live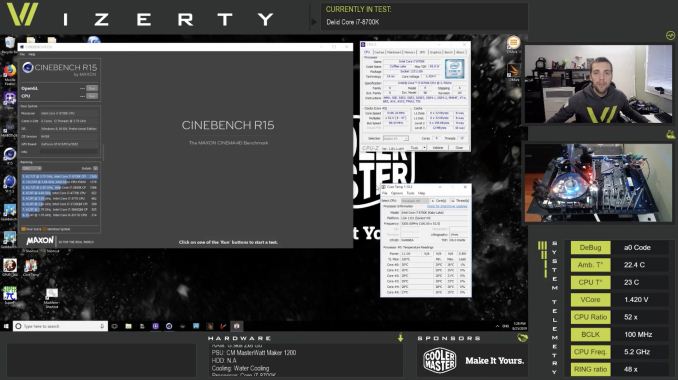 One of the biggest features on the new range of Maker units is the implementation and incorporation of Overlay.live. Overlay.live is a cloud-based monitoring application designed to provide near real-time data. performance figures and allows the data to be used as an overlay during live streaming. The app itself was founded by designed mainly by Isaïe Simonnet and Timothee Pineau, with a core design team consisting of Alex Frêne and Gergely Imreh. The design and purpose are to provide accurate statistics via a telemetric data system, not only for power users such as extreme overclockers, but those requiring advanced and real-time data dependant on their systems operation.
Isaïe Simonnet went on to say "Overlay.live is a totally independent project aimed to provide broadcasters with more data for their stream. Overlay.live is already being used by PC Hardware streamers such as Wizerty (Number 1 Overclocker in France / #14 Worldwide) and DrWeez (The number 1 overclocker in South Africa) for their live streams".
More information can be found at the Overlay.live website.
In regards to pricing and availability of the new MasterWatt Maker and MasterWatt V series of power supplies, there was no information at the time of writing.
Related Reading:
Source: Cooler Master/Overlay.live