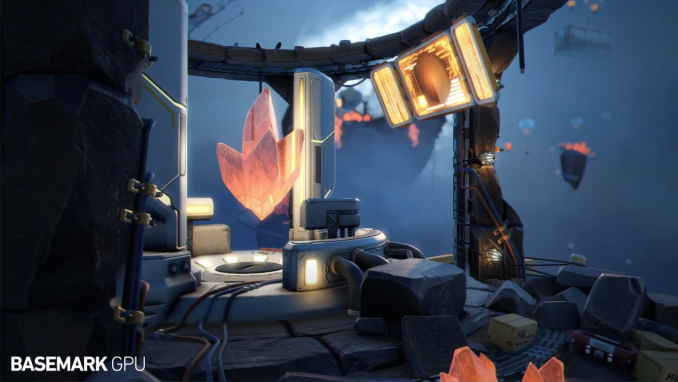 Today Basemark released a new cross-platform benchmark, aptly named Basemark GPU. The new benchmark is a result of what is claimed to be two and a half years of development. The key characteristic of Basemark GPU is that it's aiming for all platforms and graphics APIs. By default it uses different workload complexities on desktop and mobile in order to match the expected performance of the platform. However the desktop client can also be set to the mobile profile to allow for more apples-to-apples testing with mobile devices.
Today's launch includes Windows, Linux and Android releases, supporting OpenGL and Vulkan graphics APIs. In the coming months it's said that we'll see DirectX 12 and Metal (iOS) added to the mix. The benchmark also supports selectable texture compression formats with a choice between ETC2, ASTC and EC7.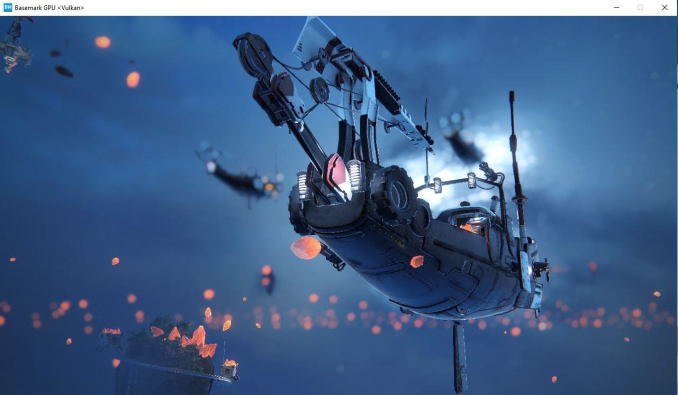 The benchmark is also designed to give the most amount of information on performance possible, and the regular score reporting includes average, minimum, and maximum FPS. The benchmark is also able to output frame-time data, which for mobile devices is a first for a free benchmarking applicaiton.
We've been in contact with Basemark over the last couple of weeks in terms of providing feedback and evaluations of the new test in regards to our mobile testing suite. Having a new mobile benchmark in particular is of great value as the ecosystem is severely lacking good and reliable benchmarking tools.
The new test can be downloaded on the Play Store for Android, and on the Basemark website for Windows and Linux platforms.