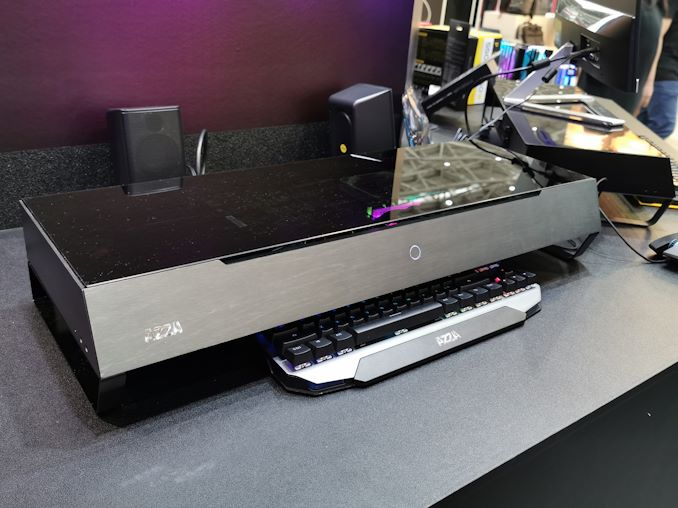 I'm a sucker for a big, powerful system. I want the CPU, the GPU, the fast storage, the lot. As a reviewer, I can change my daily system frequently and often, which means it can be hard to pull away from the most powerful bulky units. The appeal of having something small is obviously there, but it's hard to combine the two into one neat unit. Azza might solve my problems for me.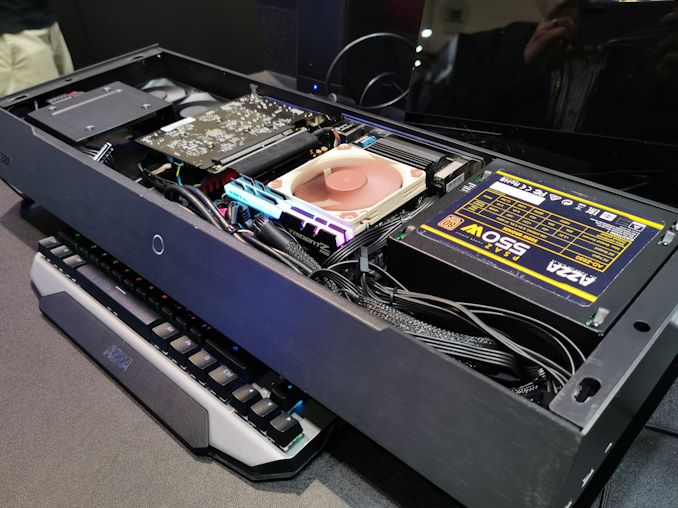 The 806 Table Mini is a long SFF system that is designed to sit on your desk, with the monitor on top. There's space underneath for the keyboard, and inside is enough space for a mini-ITX motherboard, a good cooler, a power supply, a reasonably sized graphics card, and on top is a tempered glass panel. The 3.5mm jacks and USB outlets are on the side, with a power button on the front. It looks like the PSU support is almost full ATX, with plenty of space for SATA/U.2 drives, and the only real limitations are in the CPU cooler height.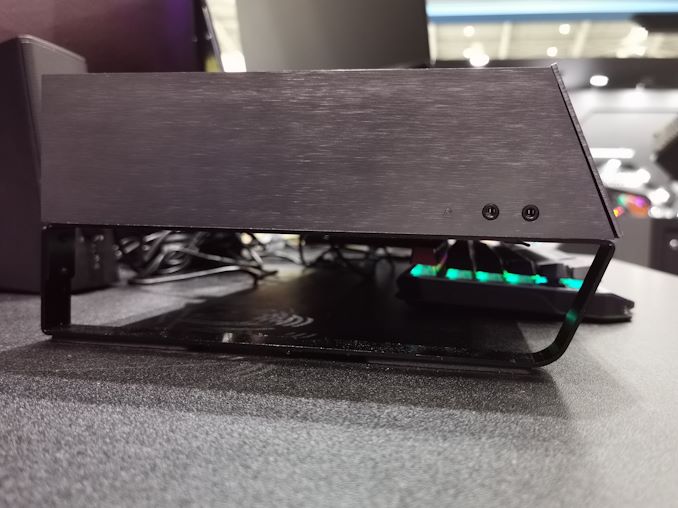 I believe it is mostly made out of aluminium, with Azza looking to sell this model at the end of the year. The person on the booth at Computex said it would be retailing for around $250, which is rather high.
Want to keep up to date with all of our Computex 2019 Coverage?

Laptops

Hardware

Chips
Follow AnandTech's breaking news here!