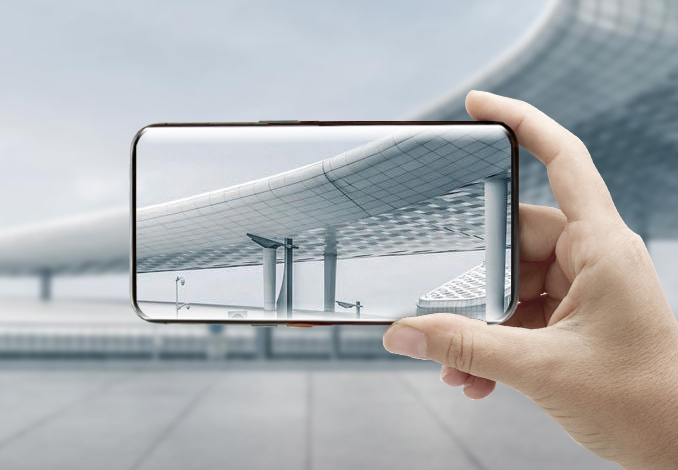 BOE has outlined a new set of aggressive plans to expand production of AMOLED display panels for mobile devices next year. The company has reasons to be optimistic as it is adding two AMOLED production lines to its fleet, yet their ramp to full capacity is something that remains to be seen.Meanwhile the company has also noted that LCD panel supply is outpacing demand, which makes AMOLED a much more lucrative market at this time..
At BOE's annual Innovation Partner Conference last week, Chen Yanshun, chairman of the company, said that the company would more than triple production of AMOLED display panels for smartphones (and similarly-sized devices) as early as next year, allowing it to ship upwards of 70 million units. The aggressive goals come as the company is in the process of greatly expanding its manufacturing capacities.
BOE started production of AMOLED panels for mobile devices in October 2017 at its 6th Generation plant in Chengdu, Sichuan province. This factory supplies displays to more than 10 smartphone makers, including Huawei, Oppo, and Vivo. At present, this is the BOE's only fully-ramped AMOLED line.
The company's second 6th Generation AMOLED plant in Mianyang, Sichuan province, started mass production of panels in July 2019. The facility yet has to ramp up to its full capacity and it is unclear how many panels it is set to make this year. Meanwhile, BOE says that it will produce around 20 million AMOLED panels this year.
BOE started construction of its third 6th Generation AMOLED manufacturing line in Chongqing last year, so expect it to start production sometimes in 2020, taking time to ramp up to peak production.
Once all three of BOE's AMOLED production facilities are fully ramped, should be able to get close to their goals. Though whether they can hit (and sell) 70 million panels a year is definitely an ambitious target. But even if they don't hit 70 million, such an aggressive expansion of AMOLED production capacities will still be very welcome in the market, as the additional capacity will help to further push down display prices.
Related Reading:
Sources: China Daily, CDRInfo, OLED-Info