System Performance - Extremely Snappy
Featuring the Snapdragon 870, the Axon 30 should still be plenty competitive in terms of performance. The 120Hz screen and high touch sample rate also should allow excellent responsiveness.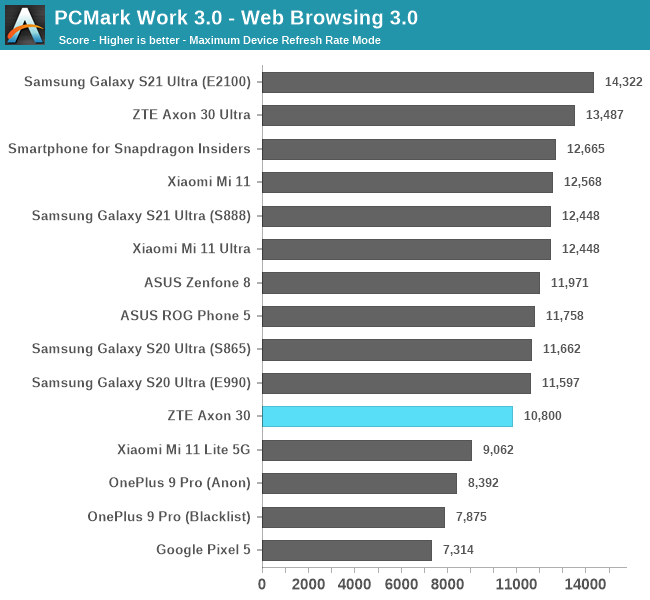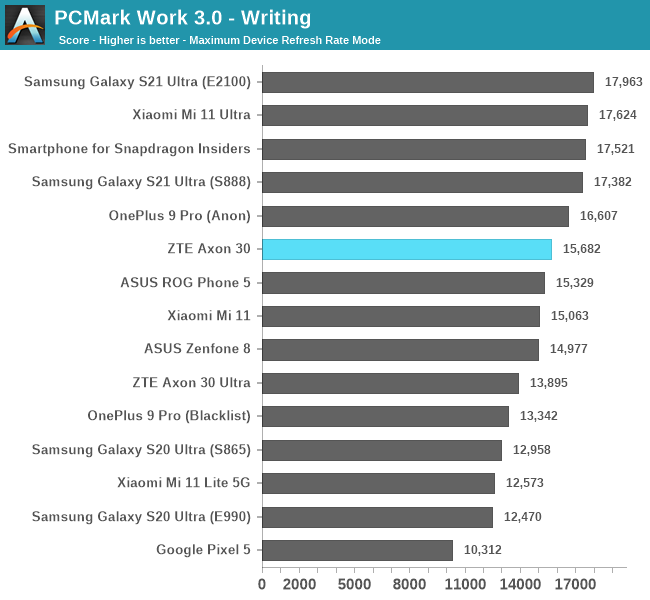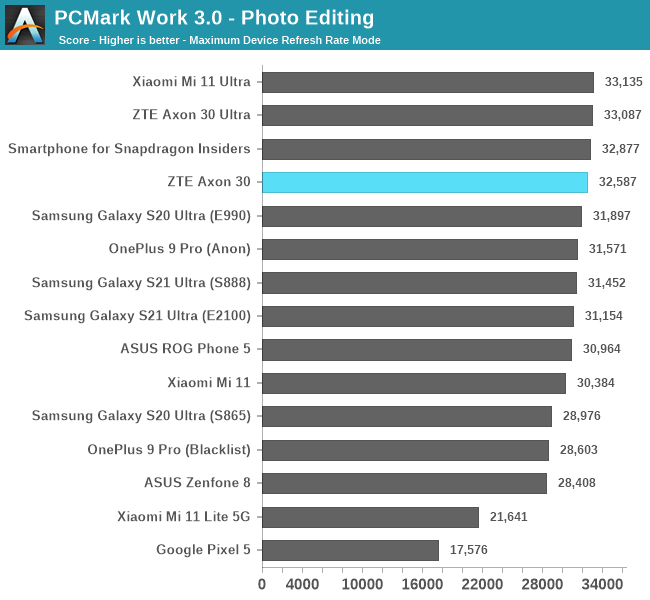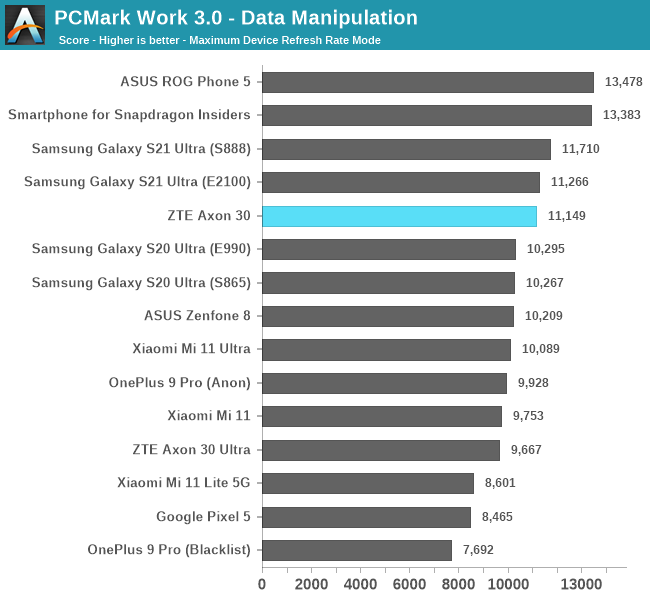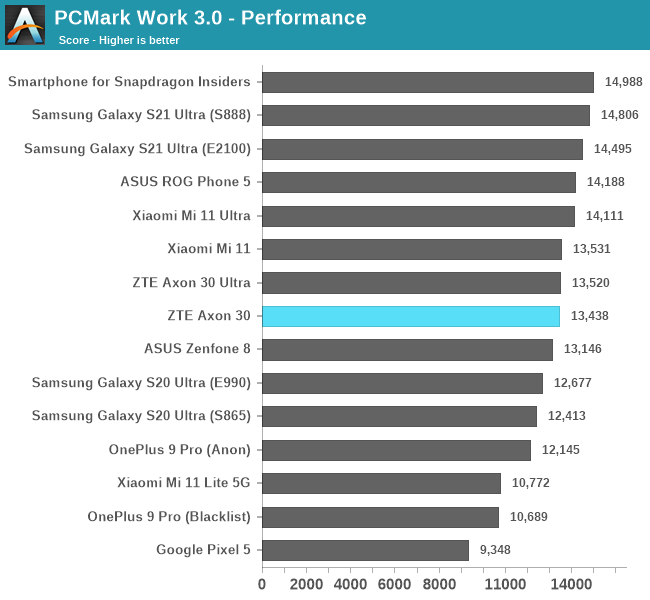 The performance of the device in PCMark is excellent, and does end up managing to perform most of the time ahead of Snapdragon 865 devices (this is the first 870 we've had our hands on). What was a bit surprising is to see the Axon 30 outperform the Axon 30 Ultra in the writing sub-test, which could signify more aggressive scheduler settings on the Snapdragon 870 phone.
Unfortunately, ZTE is still doing benchmark detection and cheating in PCMark, increasing frequencies. We circumvent this in our testing.
Web Browser Performance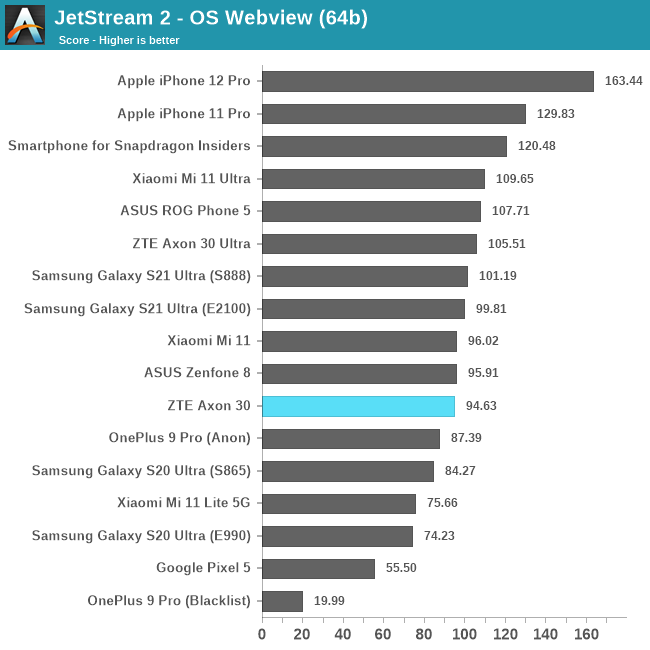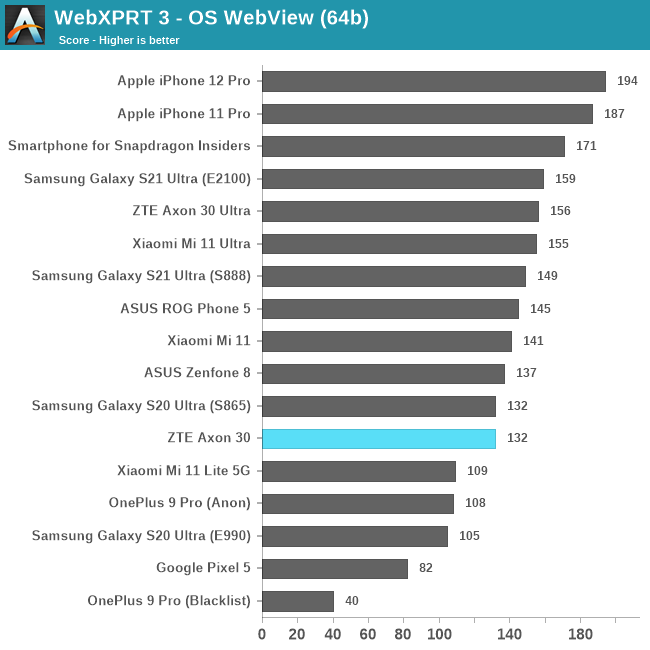 In the web-browsing tests, the Axon 30 lands in at around where we expected the Snapdragon 870, performing still quite excellently and keeping up with Snapdragon 888 devices, bar a larger gap in Speedometer.
Overall, the device is extremely responsive and the combination of 120Hz and high sample touch allows for a very snappy device experience.