Gaming Performance
Thankfully 3DMark isn't always an accurate representation of how graphics hardware performs when faced with an actual game, so hopefully the Radeon HD 6470M beating at the heart of the EliteBook 8460p can vindicate itself somewhat in our actual gaming testing.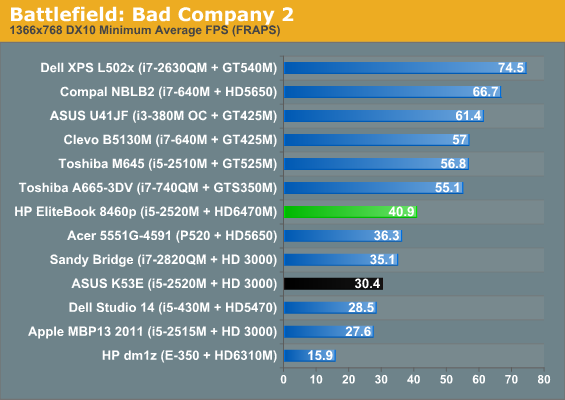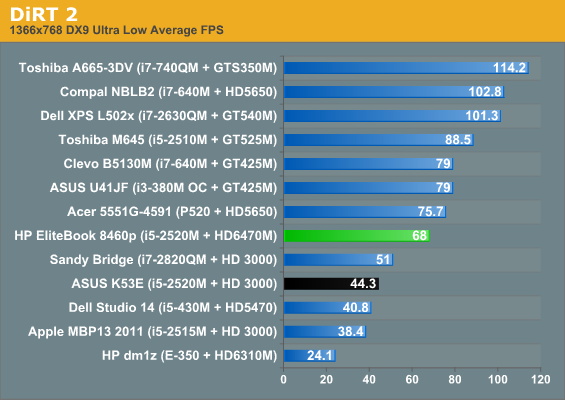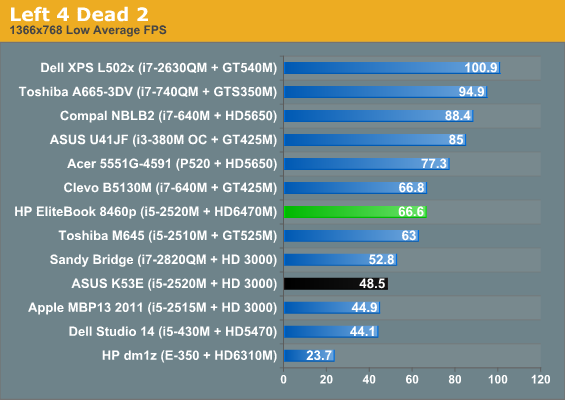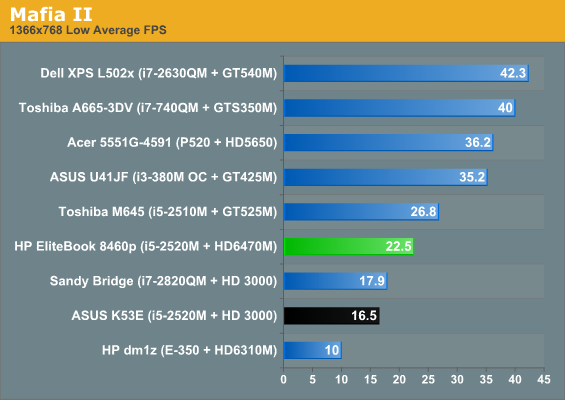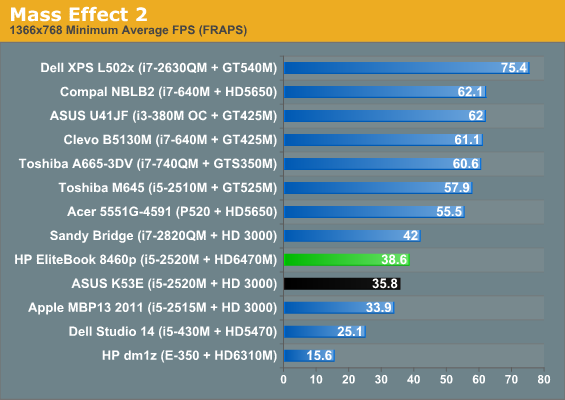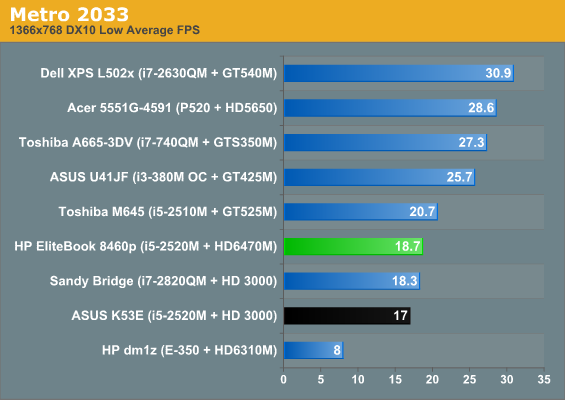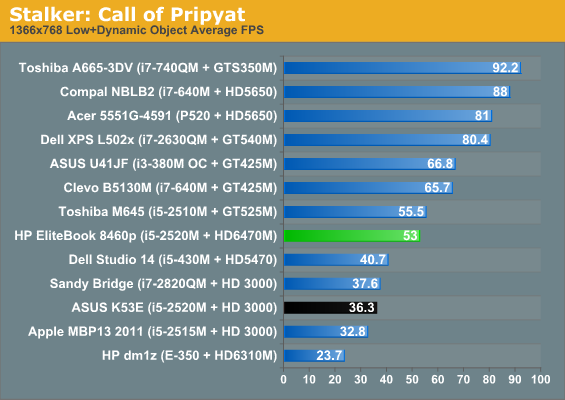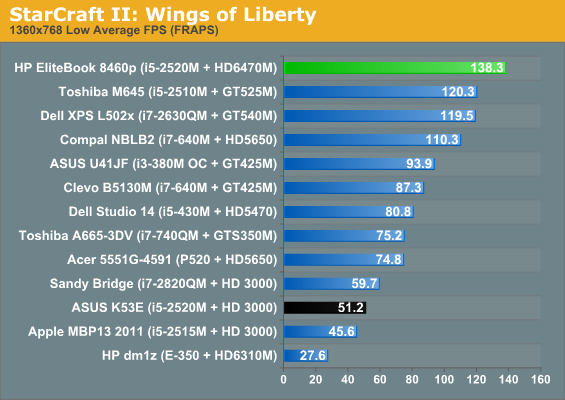 In real world situations the HD 6470M is able to produce a solid lead over the Intel HD 3000 along with much better gains over the anemic HD 5470. Every game but our two heavy hitters, Mafia II and Metro 2033, posts better-than-playable framerates using the 6470M, so at least it's good for some light gaming. The margin of victory is now 8-170%, depending on the title, with the average increase over the K53E being around 20%. So what happens when we bump the settings to "Medium"?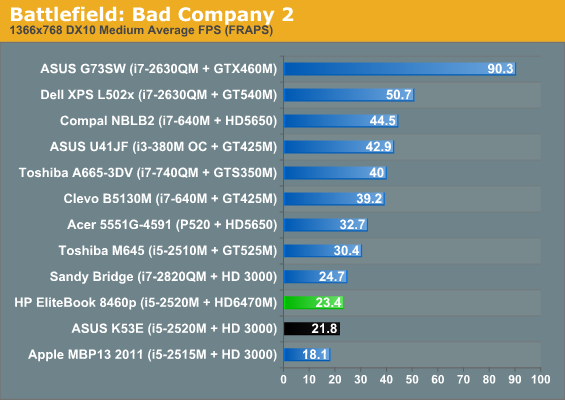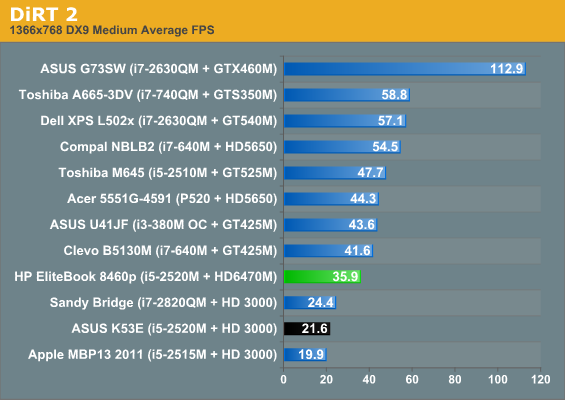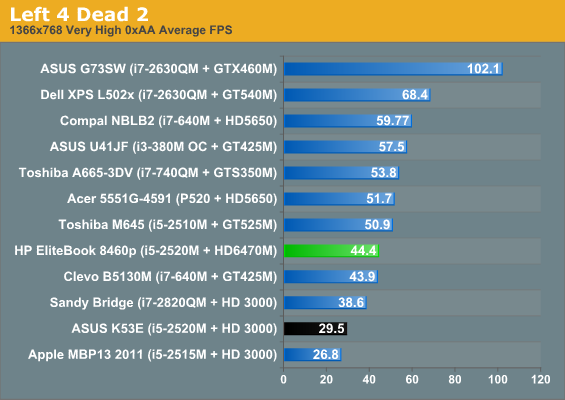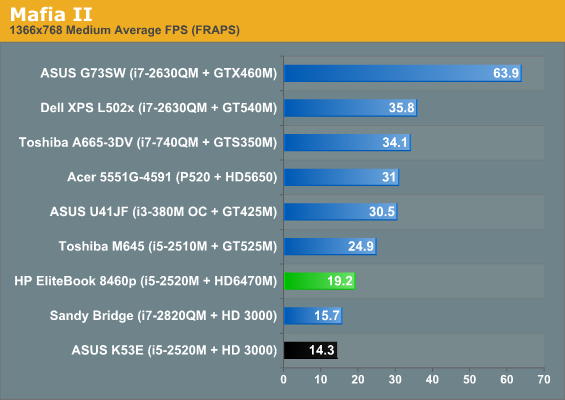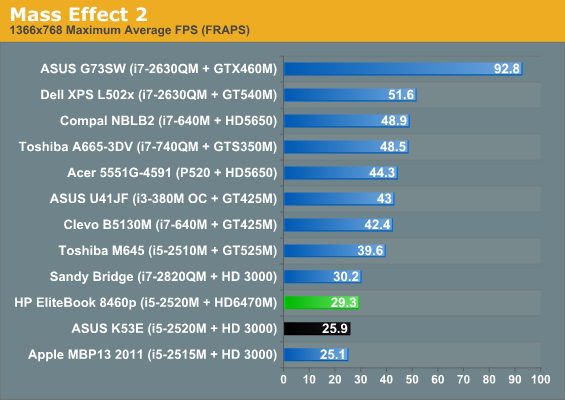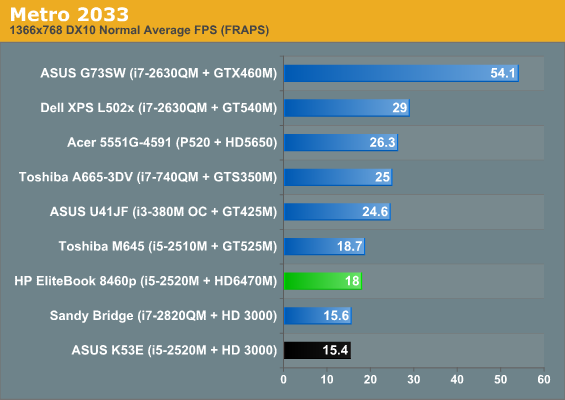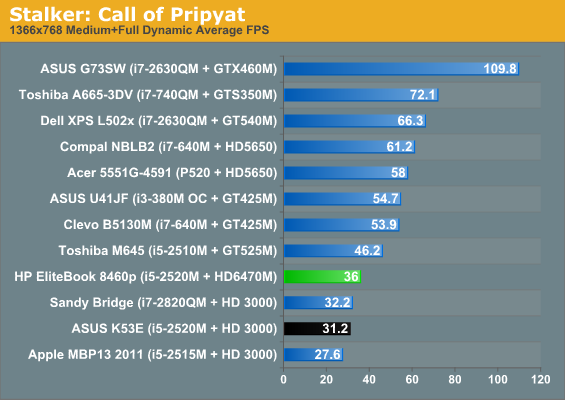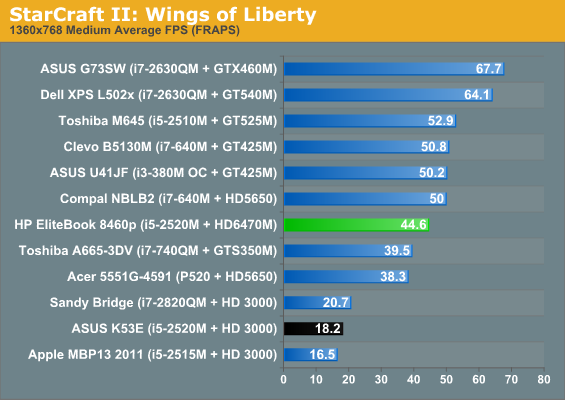 The 6470M definitely makes a difference in playability for a couple of games against the HD 3000, but on the whole the anemic memory bus is likely keeping performance from getting much higher. If any manufacturers ever opt to use the 6470M with GDDR5, we imagine it would probably be a fairly solid entry-level mobile gaming option, but as it stands even the low-end still can't handle every game on the market, much less at decent settings. At our medium detail settings, roughly half of the games fail to break 30FPS, so this is more of a casual GPU than anything you'd want for regular gaming.