More Terremark Enterprise Cloud Details
Another typical IaaS feature is "bursting". You can see that there is a "disable/enable" burst button. If you enable bursting, you allow your virtual machines to use more than the purchased GHz or RAM space. Of course you pay a premium for the extra resources, but only for the time you really need that extra power. Terremark guarantees that you get a surplus of 20% in all circumstances. If you do not limit your burst capability, you can get what is left in the vSphere resource pool. In our case, we got up to 24GHz, up from the original 5GHz (reserved) and 10GHz (limit).

The networking part is explained here. You can see the internal, external, and public IP addresses. A basic firewall is available.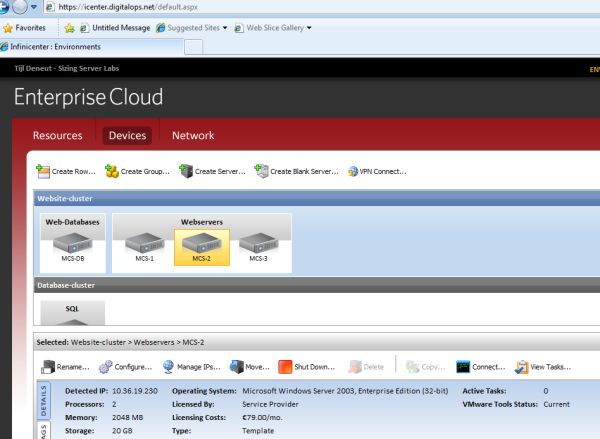 You can connect to the consoles of each virtual machine via the SSL CISCO AnyConnect VPN client. The final tab in the Environment section is network. Site to Site VPNs is also possible. Depending on where you live, logging in to digitalOps will connect you to one of the European or American data centers of Terremark. Our virtual servers were located in the data center of Amsterdam (the Netherlands). US customers will typically connect to the Miami, Washington DC, Dallas, or Santa Clara data centers.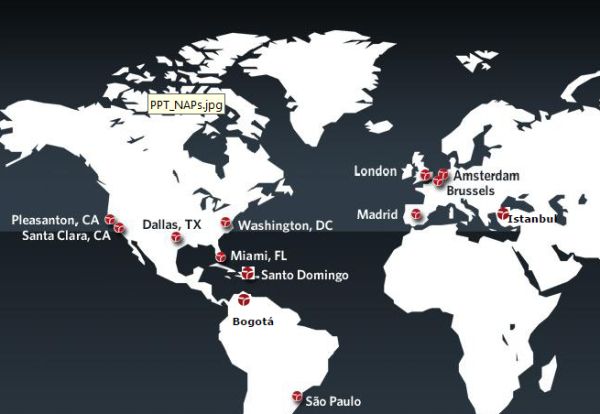 The Terremark Enterprise Cloud became available in the US at the end of 2008; in the first half of 2009, it was also made available to European customers.