Scope of Delivery and Power Rating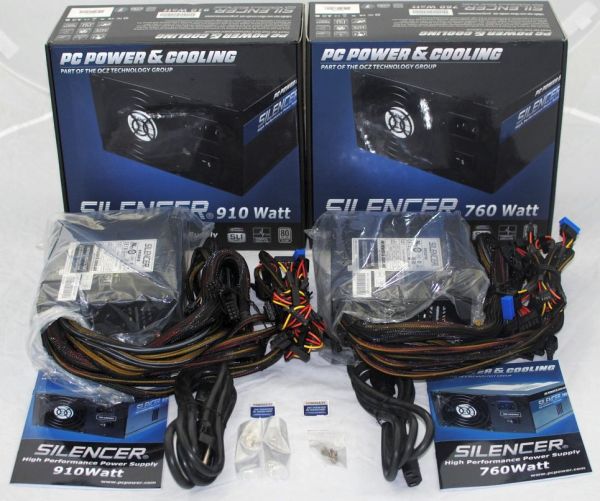 A power cord for the American power grid, a user manual, some screws and a small sticker are within the scope of supply if you buy on of these products. If you live in Europe you'll get another mains cable of course. Those blue caps on the HDD connectors show the telephone number of the PC Power & Cooling support hot-line.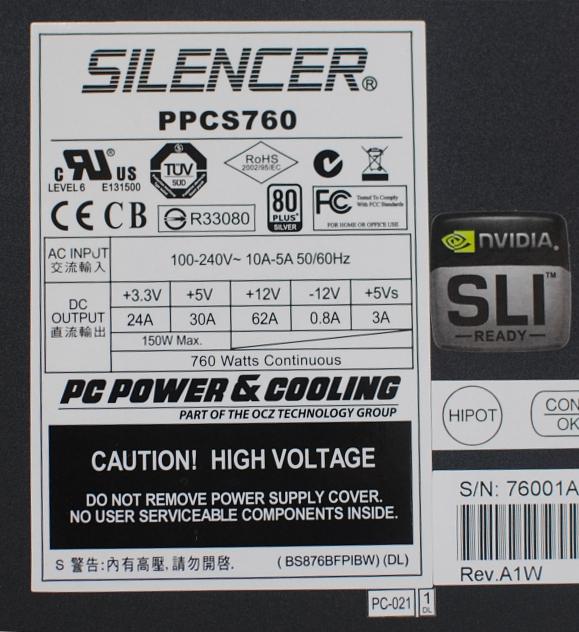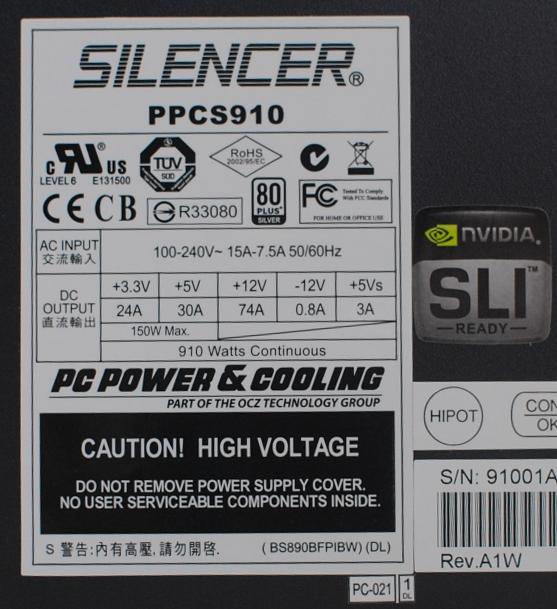 The 760W as well as the 960W version have a +12V single rail with a 62A rating for the smaller one and 74A for the larger model. Both deliver up to 150W on +3.3V and +5V with the same maximum current. Same for +5VSB. Note the input current difference.