PowerDVD Mobile v4 is available in the Android market as well as the Apple app store. Upon installation, a code (present in the Home Media section of PowerDVD 12 Ultra under PowerDVD Mobile) needs to be entered to activate the app. PowerDVD Mobile talks to the DLNA server run by PowerDVD on the PC only. By default, the CyberLink DLNA server doesn't share any media. It needs to be explicitly told to share the library with the home media (DLNA) clients.
Coming back to the Android app, CyberLink presents the various media options in one row. On choosing a category, all the local media on the device is displayed for playback first. Choosing the Home Media option makes the app poll for the media server. Only the CyberLink DLNA server is visible through the app. By default, all the files in the library are listed alphabetically. The only other way to view the library is with the folder view.
Unfortunately, all visible files are not necessarily available for playback. For exmaple, I had an XviD movie file which, though visible, caused PowerDVD Mobile to error out.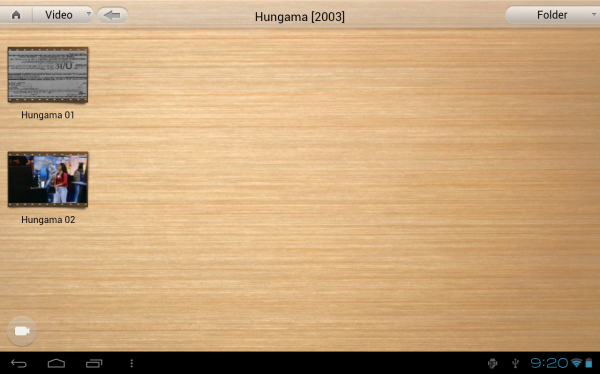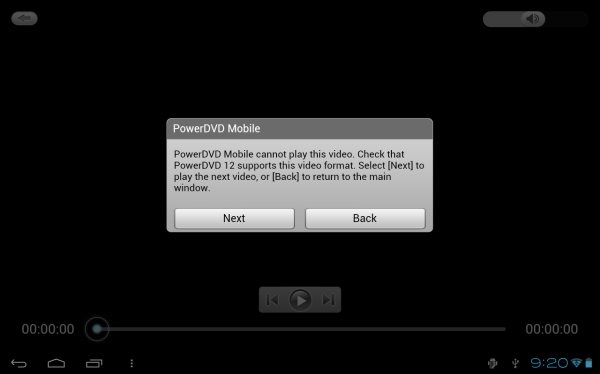 However, I was able to get some H.264 files to work.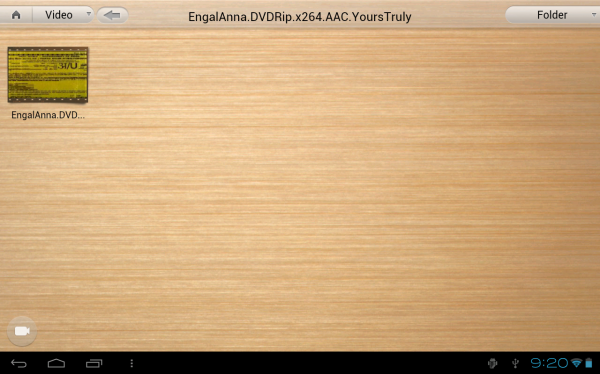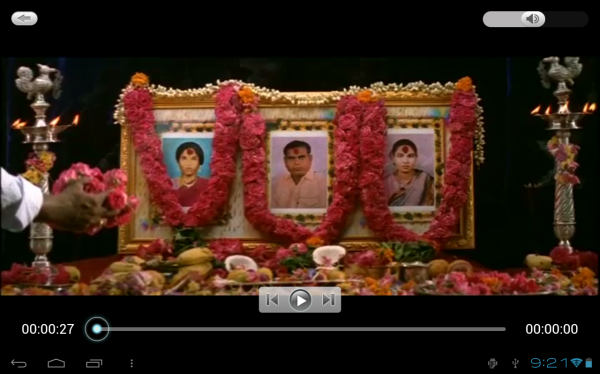 Of course, the most interesting aspect was what could be done with the files in the media library on the device. Upon selecting a media file, it is possible to beam it across to another DLNA Media Renderer (I had two other renderers in my network, a Popcorn Hour A300 and my Sony KDL46EX720 TV). It is also possible to save a transcoded stream to the local device.
The transcoding process occurs on the server side, and it doesn't take advantage of QuickSync. In addition, transcoded archiving seems to work only for media files which could be successfully played back in the initial attempt. This is a good way to get media onto the device for enjoyment outside the network, but it is very puzzling as to why unsupported media doesn't get transcoded into a valid profile.

While I tested the app out with the HTC Vision and the Motorola Xoom, Jarred used a Qualcom MSM 8x60 based tablet as well as an iPod Touch to test the same app on his side. Jarred couldn't get the iOS app working as smoothly as the Android app, but, suffice to say, both of us spent more time with the Android app. All our observations and suggestions for CyberLink are presented in the next section.