The Display
The Transformer Pad 300's display actually uses a panel that's closely related to what was used in the original Eee Pad Transformer and not the panel from the Prime. The most noticeable difference? The gap between the digitizer and the display itself. Similar to the original Transformer you can perceive the gap between the two, while the Prime's display narrowed that gap considerably. The comparison shot below exaggerates the effect a bit but it's present nonetheless:
The air gap between display and digitizer can result in more reflections, however in practice I found the TF Pad 300 not nearly as bad in this regard as the original Transformer.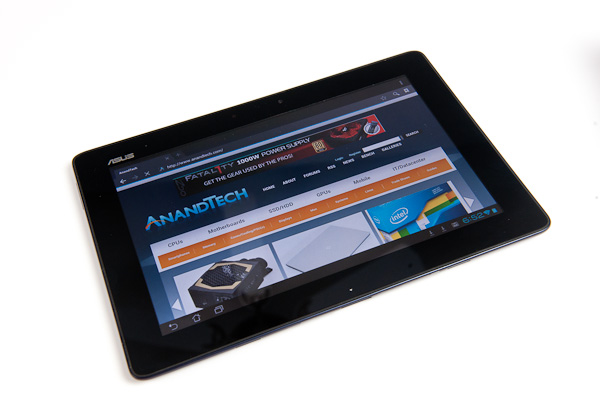 The 300's panel is dimmer than the Prime's and came in a little dimmer than our original Transformer as well. Black levels are a smidge better than its predecessor, resulting in a competitive contrast ratio: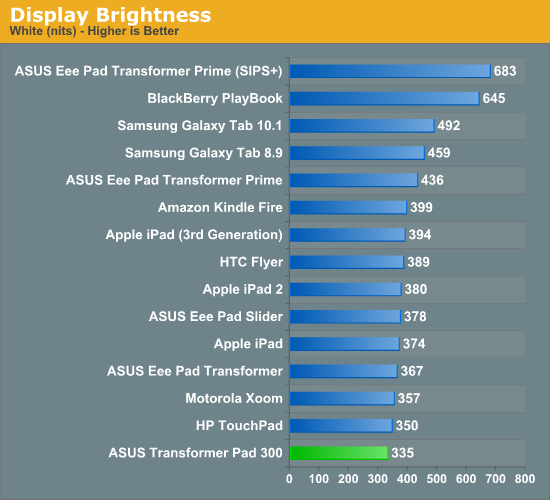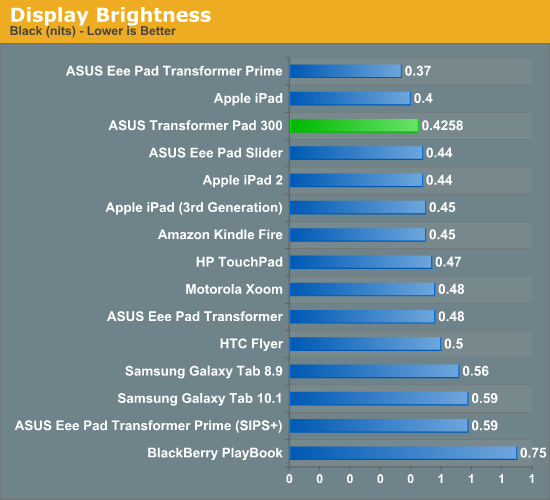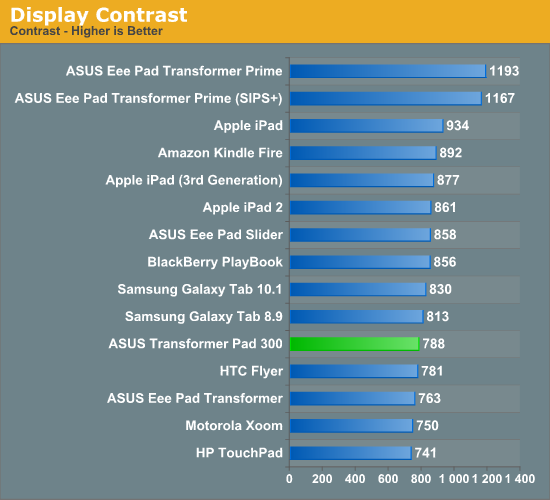 Color accuracy, at least for the primaries and secondaries, is on-par with the Prime. Grayscale accuracy is worse, but a little better than the iPad 2: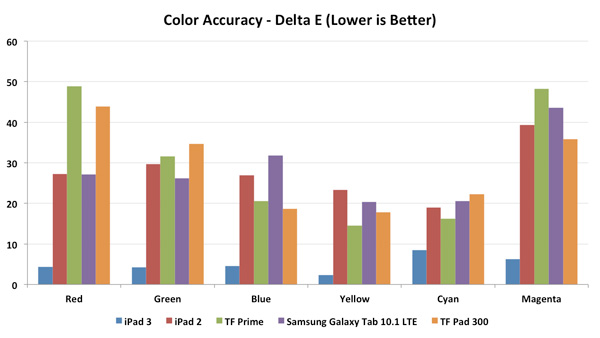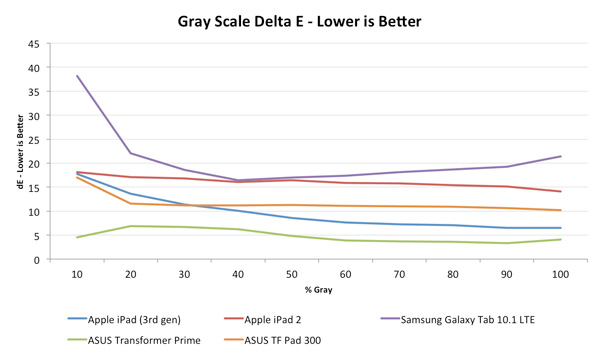 Gamut remains unchanged from the Prime at roughly 60% coverage of the sRGB space: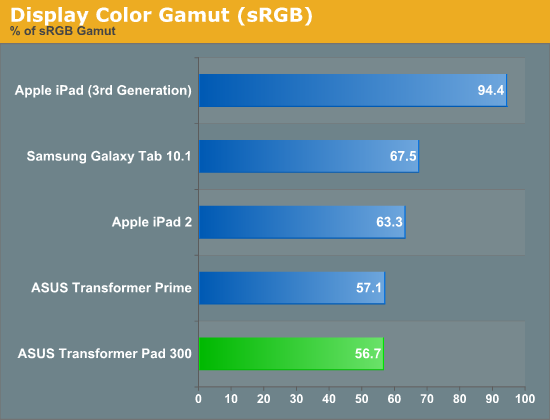 Subjectively the IPS panel looks just as good as the Prime, it's just dimmer. The max brightness of the 300 is more than enough for indoor use, it's only in outdoor use that it's limiting. In general I've found that you need to be able to push over 500 nits in order to produce a legible screen in bright sunlight.