Workstation Performance
I've tried to stress this before but it really does bear repeating: workstation-class graphics cards, whether or not they share silicon with desktop parts a quarter of the price, pay for themselves in performance. The NVIDIA Quadro 4000 in the Dell Precision T3600 demonstrates that; as a gaming card it would be woefully underpowered, but as a workstation card operating in situations that leverage both the optimized OpenGL drivers and formidable double precision performance, it easily justifies itself.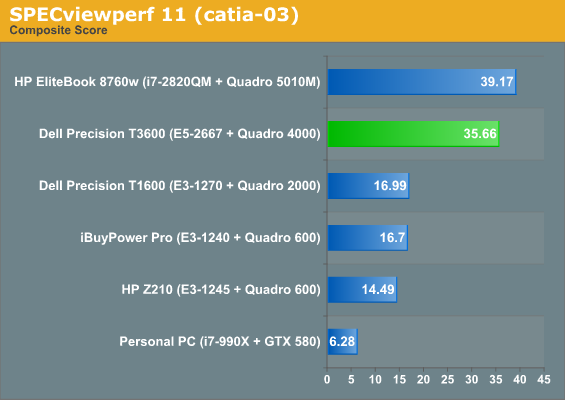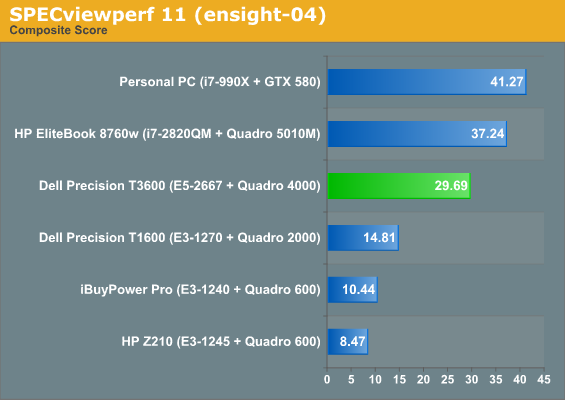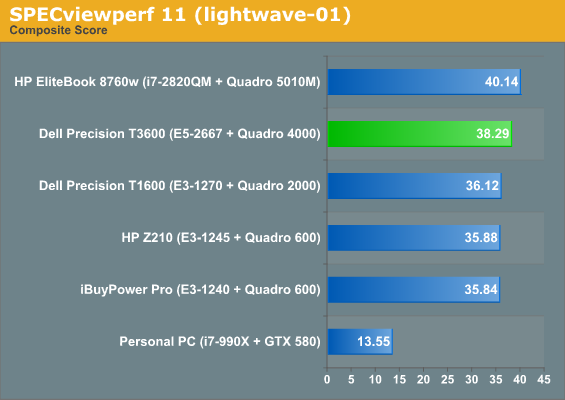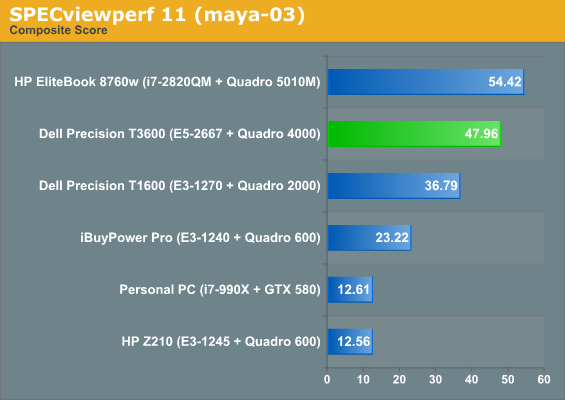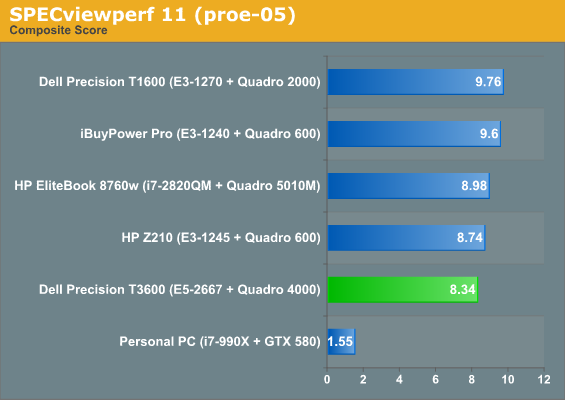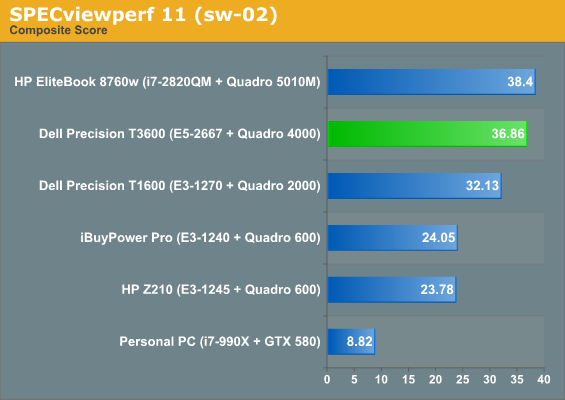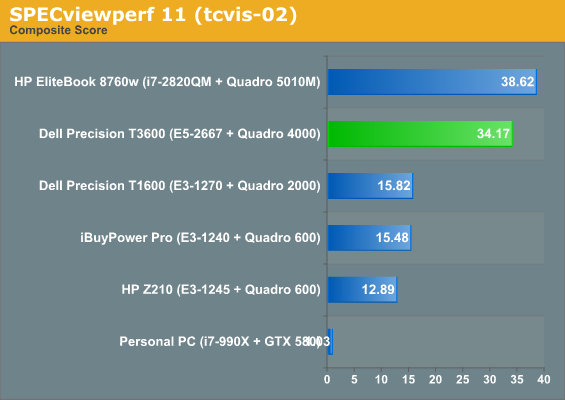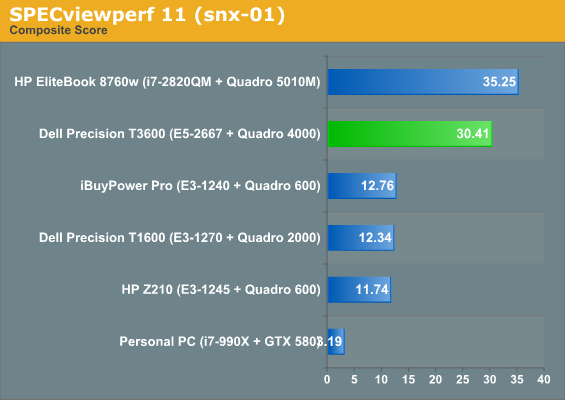 Notice how in most cases, the GTX 580 with a fully enabled Fermi core gets massacred by cards with half the shader power or less. The Quadro 5010M in the HP EliteBook 8760w is the only GPU that's able to consistently outperform the Quadro 4000, and that makes sense: it has similar clocks, but it boasts 128 more CUDA cores. It's also the fastest mobile workstation GPU available, bar none.
If I had to guess, I'd say that once desktop graphics limitations are taken out of the equation, the proe-05 test gets stuck on single-threaded CPU performance. Meanwhile ensight-04 is the only test that focuses on pure GPU performance and doesn't care about optimized drivers.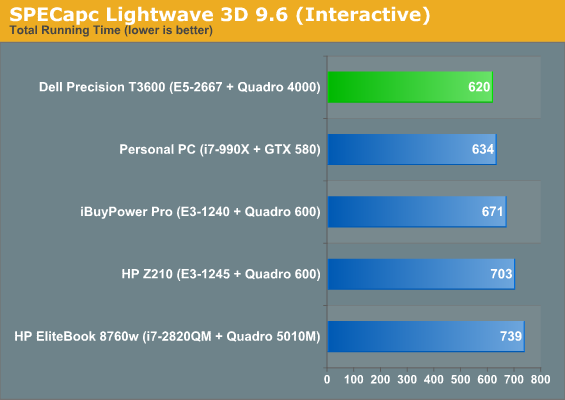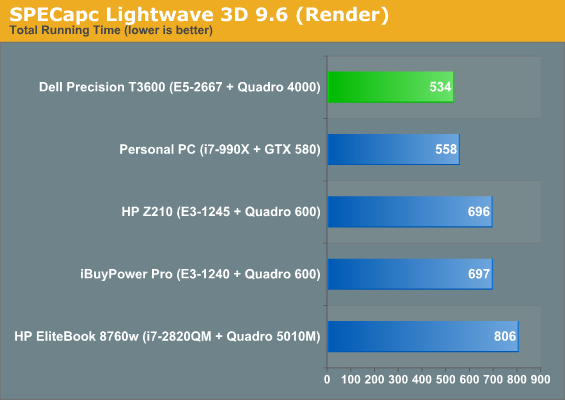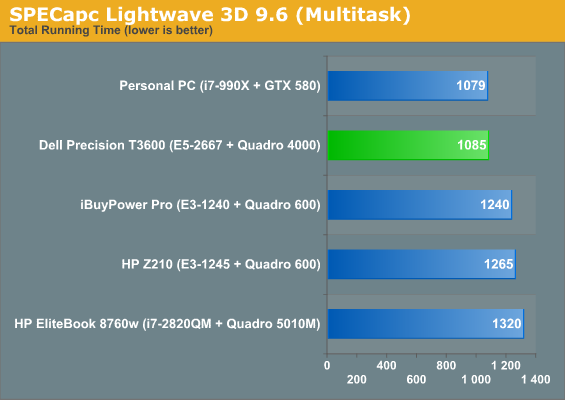 The Xeon E5-2667 runs at slightly lower clocks than the Core i7-990X, but it benefits from the more efficient Sandy Bridge-E architecture while the i7-990X makes do with Gulftown. Lightwave definitely wants the fastest CPU it can get, though, and the E5-2667 delivers.