Delivery Contents, Power Rating and Fan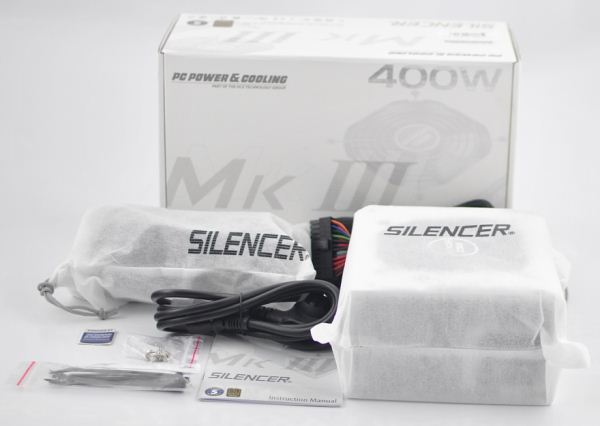 The delivery content is very generous and includes the modular connectors in a separate bag. In addition to the power cord and a set of screws, several cable ties are also included, along with the standard installation manual. A small sticker is included as well. The Silencer Mk III series comes with a 5-year warranty—more than expected in this price range.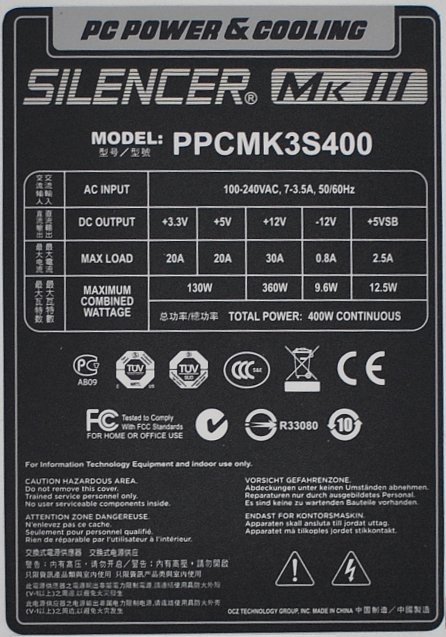 The +3.3V and +5V rails are rated somewhat lower than we're used to, but there's nothing to worry about since modern systems don't place a huge load on these rails anymore. The +12V rail is rated at 30A, which means you can pull up to 360W—almost the full power. All Mk III power supplies use a single strong +12V rail instead of separate +12V outputs.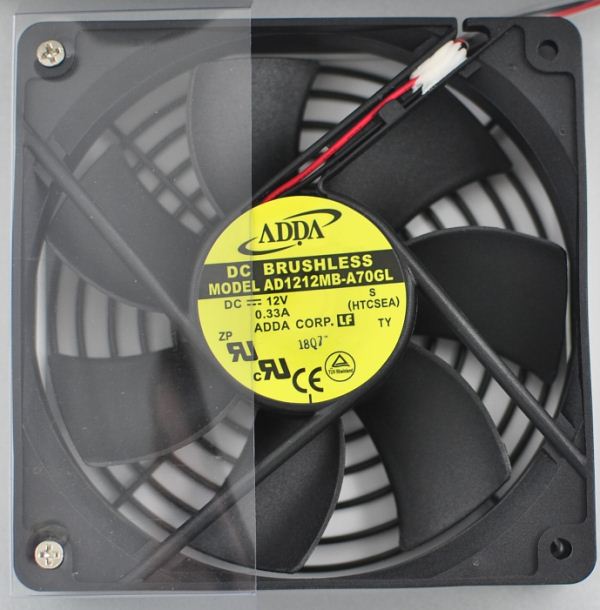 The ADDA fan with the model number AD1212MB-A70GL is a ball bearing type. It's a 120mm sized fan with seven fan blades. Nearly half of the cooling intake is blocked by an air guidance foil. PC Power & Cooling tries to guide the down flowing air stream out through the ventilation holes, so no turbulence from additional down streaming air should occur near the EMI-filtering components. This sounds plausible in theory, but practically it is a massive restriction of the cooling potential of the fan. When such a large area is covered, it should be in question why such large fan is used at all.