Application and Futuremark Performance
The Intel Core i7-3920XM CPU that powers our Dell Precision M6700 review unit isn't just the fastest notebook CPU we've tested, it's also potentially as fast as a desktop Ivy Bridge processor. At the same time, the NVIDIA Quadro K5000M is based on the fastest mobile gaming GPU currently available, and the M6700 is also enjoying a Samsung PM830 SSD as its system drive. All told, this should be the fastest notebook we've tested thus far.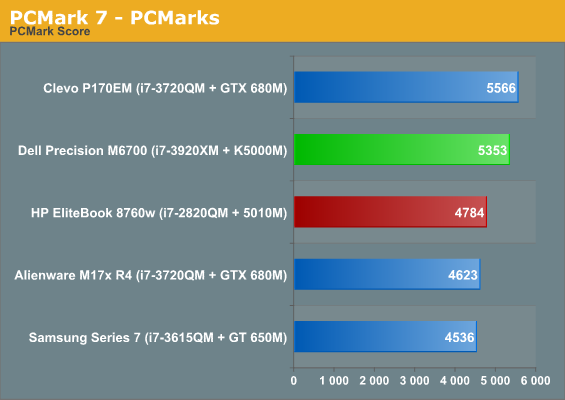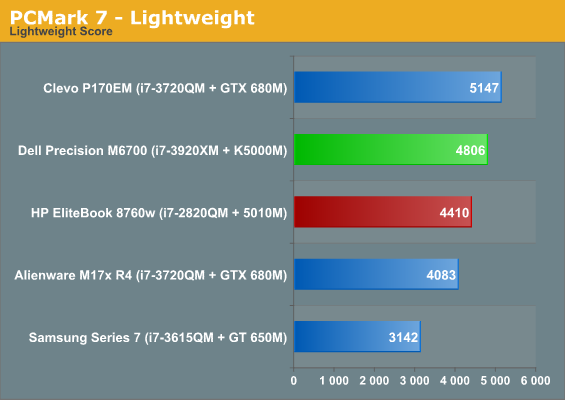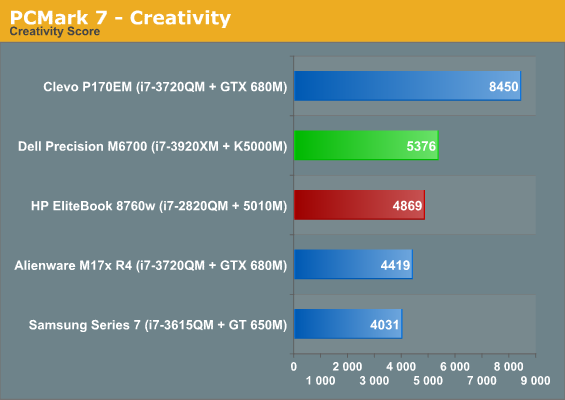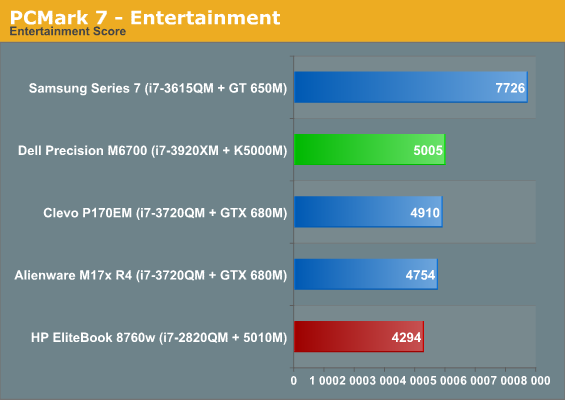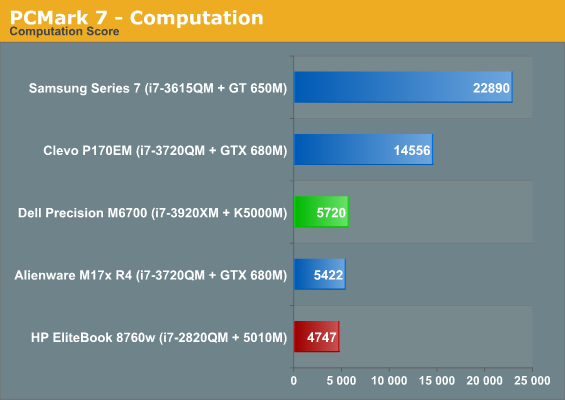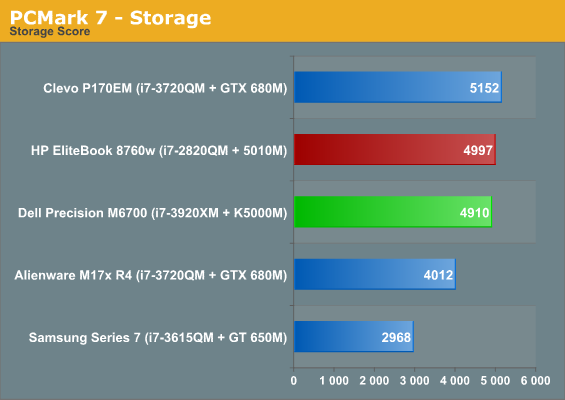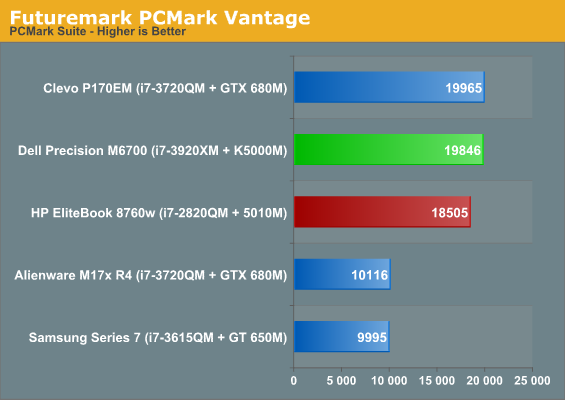 So what happened? It looks like PCMark slightly favors the Crucial m4 SSD the Clevo notebook uses. That's unfortunate, and frustrating, as once again PCMark shows it skews so hard towards the SSD that a system with a substantially more powerful CPU (lack of access to QuickSync notwithstanding), the Dell Precision M6700, is somehow eclipsed by a gaming notebook. But then I've been campaigning to remove PCMark from our testbed for some time now.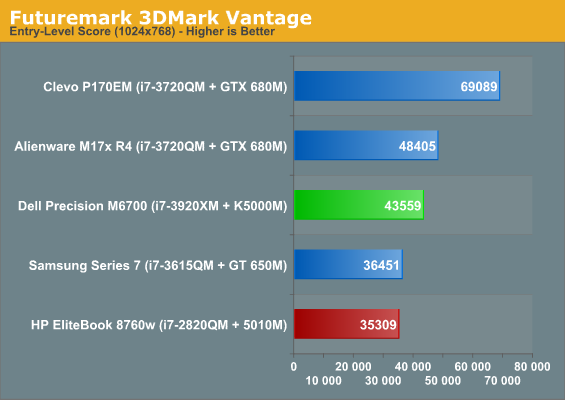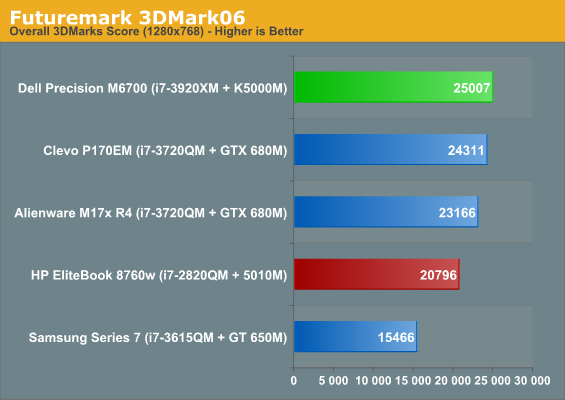 3DMark06 at least reveals the substantial performance of the i7-3920XM.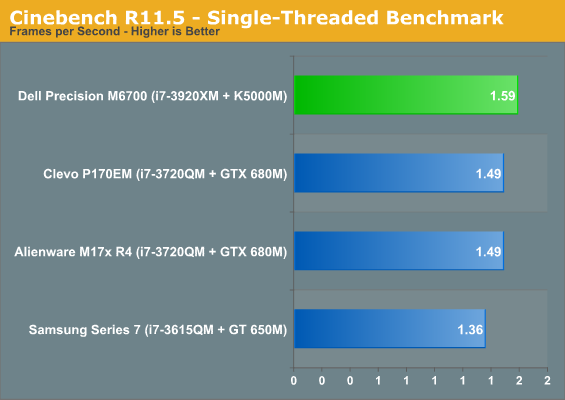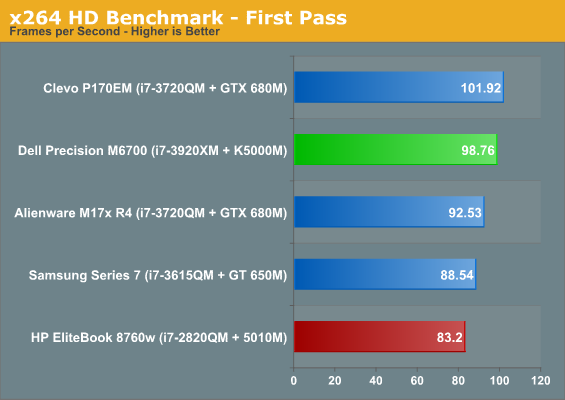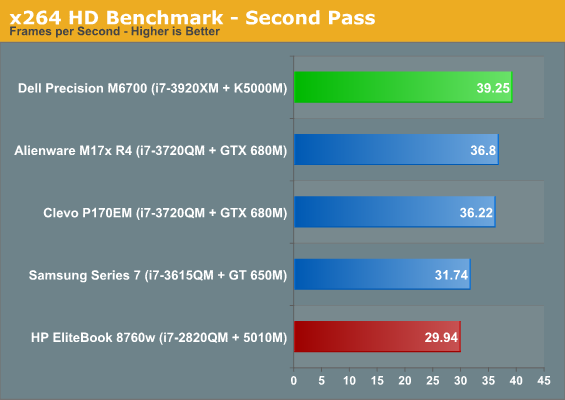 Inexplicably, Clevo's P170EM is able to produce better first pass results in our x264 benchmark, but in all other cases the M6700 is faster. For comparison sake, a stock i7-3770K (the one in the HP h9 Phoenix) is able to produce 100fps in the first x264 pass and 40.51fps in the second; that means that Intel's fastest (well, second-fastest now that the i7-3940XM is available) mobile chip is actually able to nip the heels of their fastest mainstream desktop chip. That also means that the 100MHz bump to the 3940XM is probably enough to get it to 3770K-level performance, which is frankly astonishing.