System Performance
At this point in Ivy Bridge's life, performance is a fairly known quantity. I'm kind of curious to tease out the differences between the newer (and very similar) Intel Core i5-3337U with the older i5-3427U, and thankfully I can do exactly that. HP's EliteBook Folio 9470m should be ever so slightly faster than the Dell XPS 13 due to its higher turbo clock, but we'll see how that works out.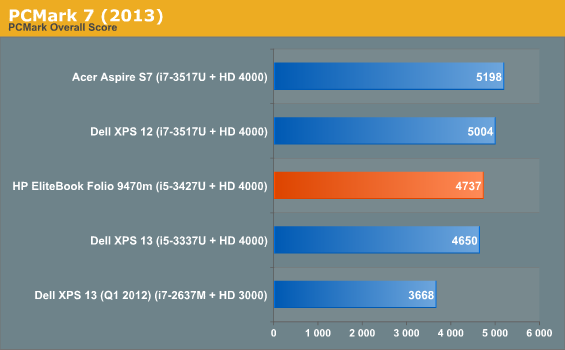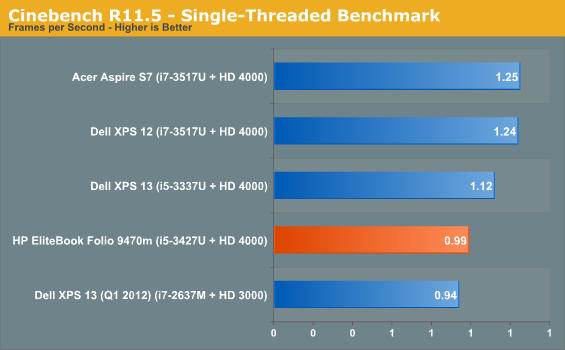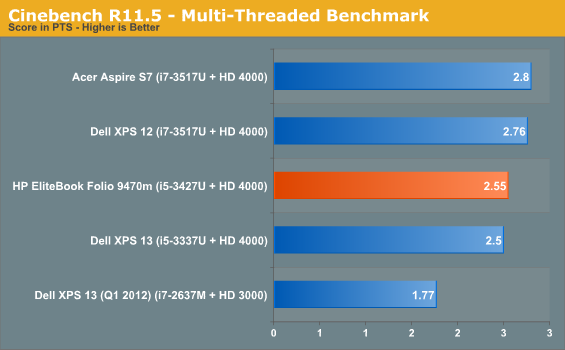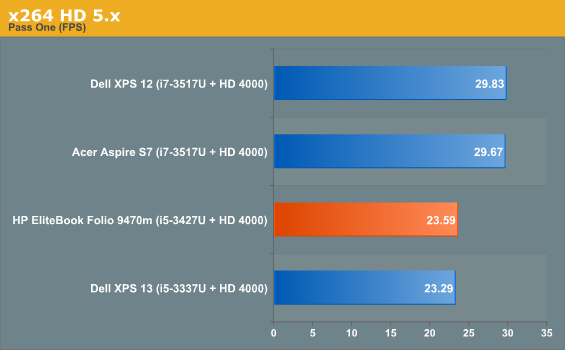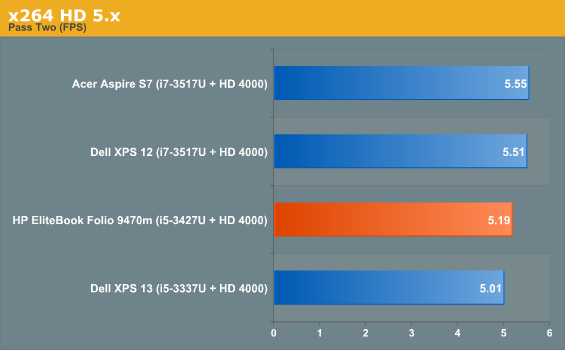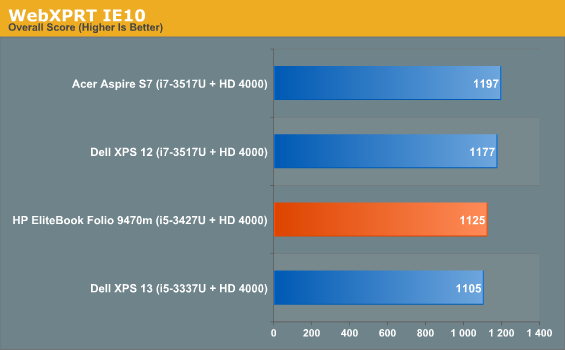 As a general rule, the 9470m's i5-3427U is ever-so-slightly faster than the XPS 13's i5-3337U. It's consistent (excepting the Cinebench single-threaded performance), but it's there. That said, it's still pretty negligible, and again I would find it difficult to recommend upgrading to an i7.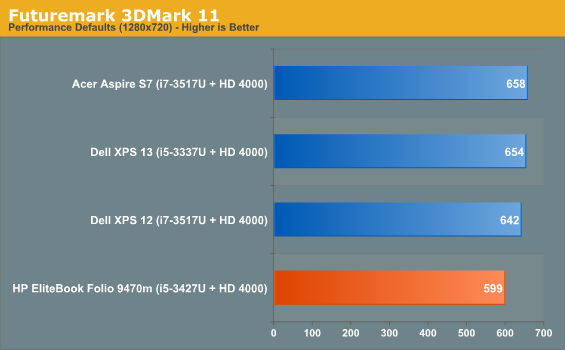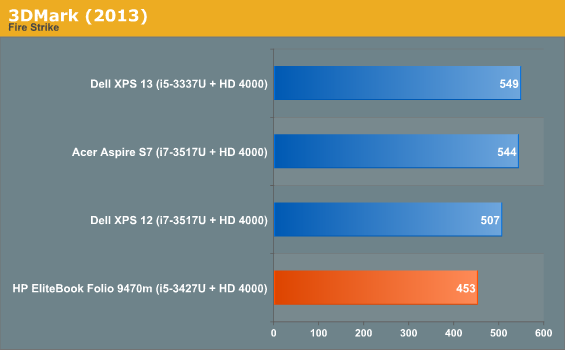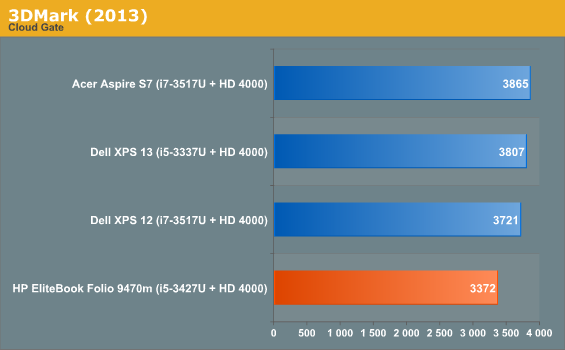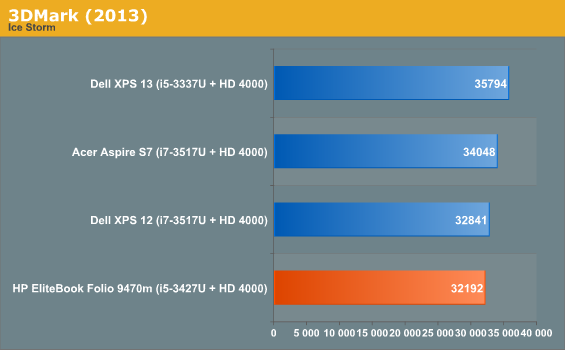 Interestingly but unsurprisingly, the Folio's missing second memory channel (due to only one of the DIMM slots being populated) has a consistent effect on the HD 4000 IGP's performance, taking about 10% of its performance off of the table. For enterprise users, the HD 4000's performance shouldn't be a big deal, but if you're interested in getting a little extra zazz out of it, install a second DIMM.