Meet The GeForce GTX 780
As we previously mentioned, the GTX 780 is very much a Titan Mini in a number of ways. This goes for not only the architecture, features, and performance, but as it turns out it will be the case for the design too. For the reference GTX 780 NVIDIA will be straight-up reusing the GTX Titan's board design, from the PCB to the cooler, and everything in between.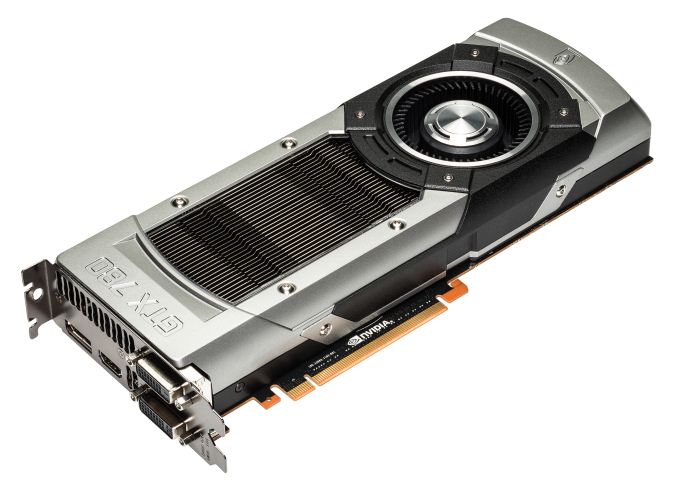 As a result the reference GTX 780 inherits all of the great things about the GTX Titan's design. We won't go into significant detail here – please read our GTX Titan review for a full breakdown and analysis of Titan's design – but in summary this means we're looking at a very well built blower design almost entirely constructed out of metal. GTX 780 is a 10.5" long card composed of a cast aluminum housing, a nickel-tipped heatsink, an aluminum baseplate, and a vapor chamber providing heat transfer between the GPU and the heatsink. The end result is that the reference GTX 780 like Titan before it is an extremely quiet card despite the fact that it's a 250W blower design, while it also maintains the solid feel and eye-catching design of GTX Titan.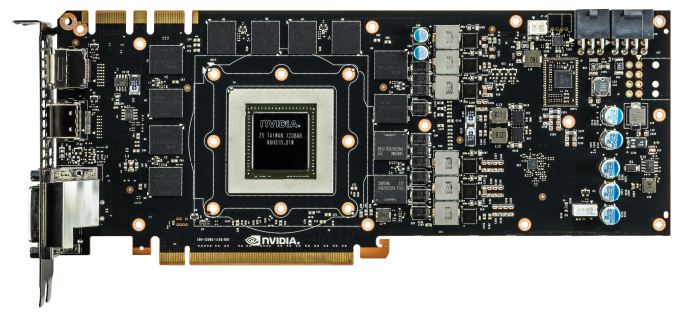 Drilling down, the PCB is also a re-use from Titan. It's the same GK110 GPU mounted on the same PCB with the same 6+2 phase power design. This is part of the reason that GTX 780 has the same TDP as GTX Titan, while at the same time giving GTX 780 as much or more TDP headroom than Titan itself. Using the same PCB also means that GTX 780 has the same 6pin + 8pin power requirement and the same display I/O configuration of 2x DL-DVI, 1x HDMI, 1x DisplayPort 1.2.
Also being carried over from Titan is GPU Boost 2.0, which was first introduced there and has since been added to additional products (many GeForce 700M products already have it). GPU Boost is essentially a further min-maxed turbo scheme that more closely takes into account temperatures and GPU leakage characteristics to determine what boost bins can be used while staying below TDP. It's more temperature dependent than the original GPU Boost and as a result more variable, but in cooler situations it allows tapping into that thermal headroom to hit higher clockspeeds and greater performance, TDP allowing. At the same time this means GTX 780 also gains GPU Boost 2.0's temperature target functionality, which allows users to cap boost by temperature as well as TDP. As with Titan this limit is 80C by default, with the idea being that adjusting the limit is a proxy for adjusting the performance of the card and the amount of noise it generates.