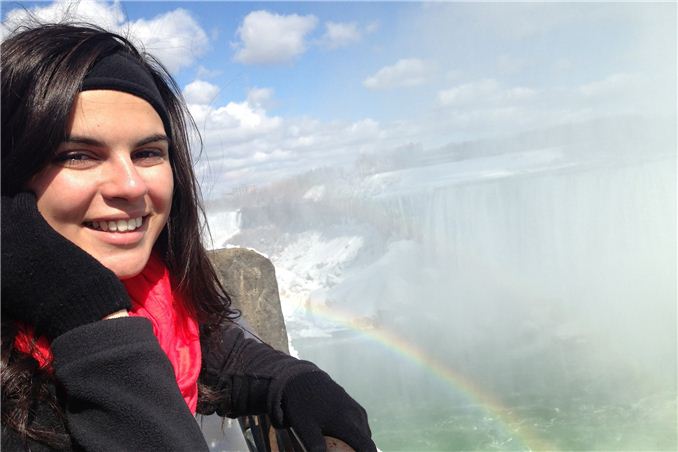 If you've read any of our motherboard reviews from around 2005 - 2009, chances are you're familiar with the name Gary Key. He was a member of the AT team, heading up motherboard reviews and helping me out with a lot of our CPU/chipset coverage on the site during that time. Gary now works at ASUS, but I still view him as part of the AnandTech family. Last month his 15 year old daughter, Abby, was involved in a fatal car crash in Oklahoma.
I originally wanted to do a post last month when it happened, but I shied away from doing so in order to give the Key family more privacy. I've been speaking with Gary regularly since it happened and believe that the time is now right.
I'd never met Abby. Gary was at my house a few weeks before all of this happened. Abby needed a Mac for some college classes she was taking, so I gave her one of my old MBPs. She loved that notebook. Gary told me that she'd send pictures of it to her friends, along with her latest pair of toe socks - her other recent obsession. She loved pink. That bright pink MeMO Pad HD7 sample? It was destined for Gary, and then Abby.
Gary was always a proud father. And understandably so. He'd always tell me about how well Abby was doing in school and about how they were in trouble since she expressed interest in eventually going to Duke. She was a straight A student, excited about becoming a Junior in high school next year.
He always told me about how kind hearted Abby was. I've learned more about her desire to help and support others more since her passing than I ever knew before. I'm saddened that the world has lost a wonderful person with such potential. I've been getting regular updates from Gary, photos of Abby, notes on things she used to love to do, and every single time the emails bring me to tears.
Gary has been doing incredibly well with all of this. I can't imagine anyone being stronger than he has been over these past few weeks.
Here's where you all come in. If you've ever read anything Gary wrote, if he ever helped you in any way, or if you just want to lend some words of support to an honestly wonderful person and his family - please feel free to do so in the comments below. Gary didn't ask for me to do a post here, but I'm sure he and his family would really appreciate any kind words from his virtual family at AnandTech.