The Display
When it was first announced, I shrugged off the 21.5-inch iMac model. At the time I was using a 27-inch Thunderbolt Display and couldn't see myself using anything smaller, or lower resolution. With the new 27-inch iMac looking a lot like last year's model with evolutionary upgrades on the internals, I was obviously drawn to the new 21.5-inch system because of its use of Intel's Iris Pro 5200 graphics so I ended up with the first < 3MP desktop display I'd used since the release of the first 30-inch 2560 x 1600 panels years ago.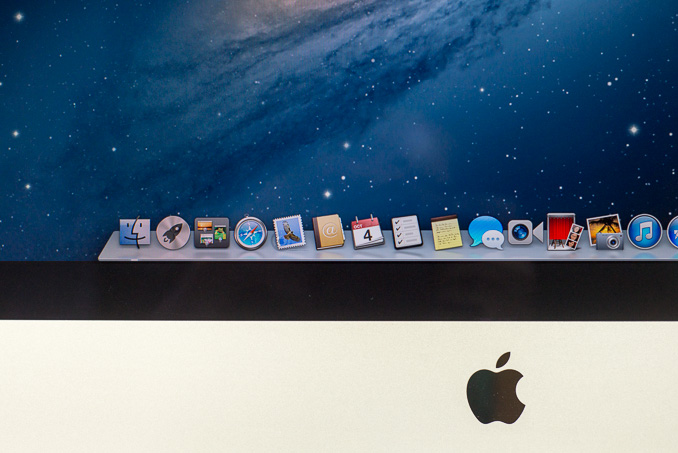 Given how much time I spend on notebook displays these days, now was as good a time as any to go back to a 1080p desktop display. While I'd prefer something with an insanely higher resolution, it's still too early for a 21.5-inch 4K panel (or a 27-inch 5K panel), which Apple would likely move to in order to bring Retina displays to its desktops.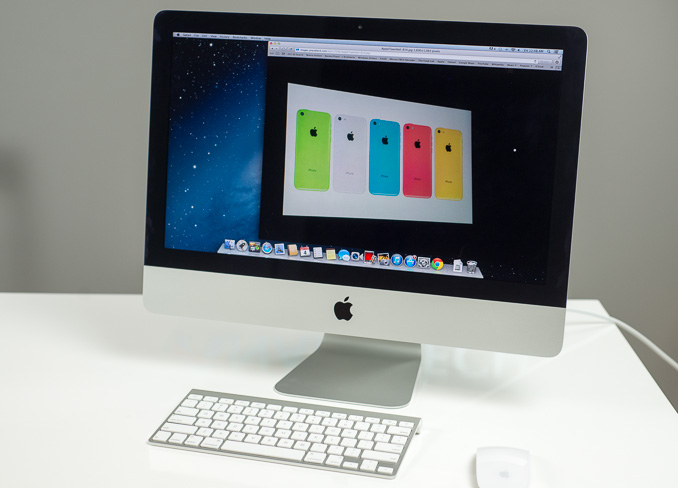 There are two reasons why you'd opt for the 21.5-inch iMac vs. the larger one: cost and size. At a bare minimum you're looking at a $500 price difference between the 21.5 and 27-inch iMacs, which is pretty substantial to begin with. The size argument is just as easy to understand. The 27-inch iMac occupies a considerable amount of space on my desk, and I've come to realize that not everyone likes to be surrounded by a sea of desks. Either way there's clearly a market for a computer this size, with this sort of a resolution. So how does the display fare?
In short: it's nearly perfect.
Brian and I were comparing notes on the two reviews we're working on at the same time. He sent me some CIE diagrams showing me color accuracy for the displays he's testing, I responded with this: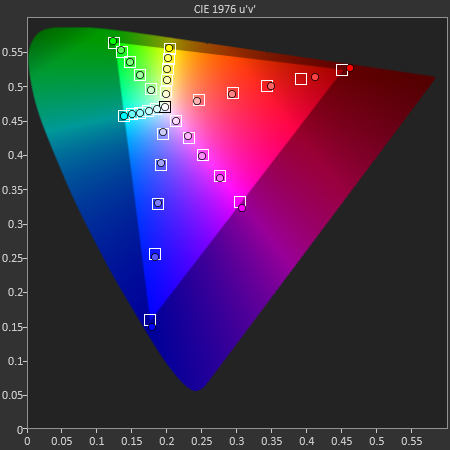 21.5-inch iMac (Late 2013) Saturations
Those boxes show what's expected, the circles inside of them show what's delivered by the display. The 21.5-inch iMac is spot on, out of the box, without any calibration required. Brian's response:
WOW
is that out of the box?
The iMac's display does extremely well in all of our tests, always turning in a delta E of less than 2. It's just incredible. I'm borrowing the graphs below from our tablet bench data, but I've tossed in the 2013 MacBook Air as a reference point.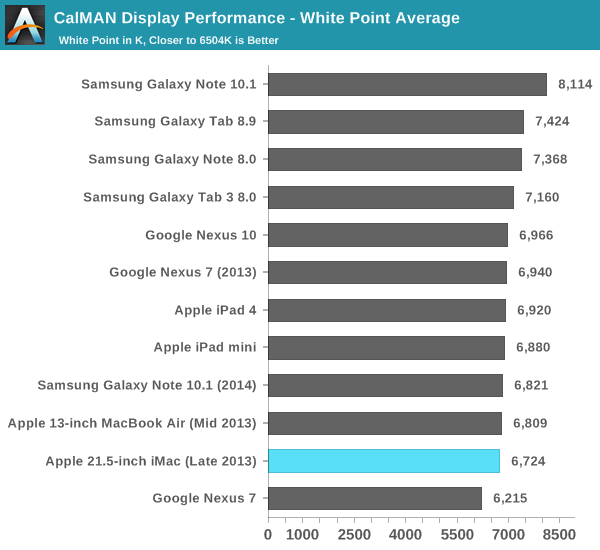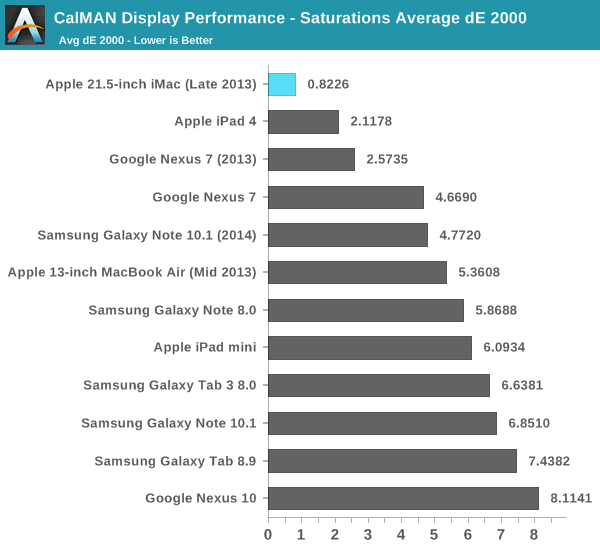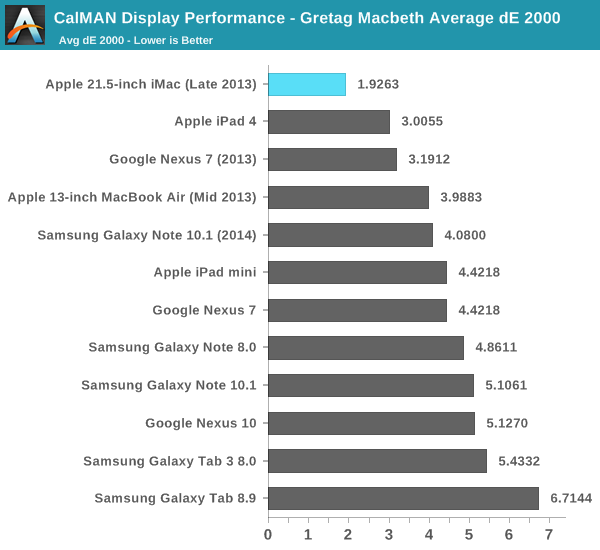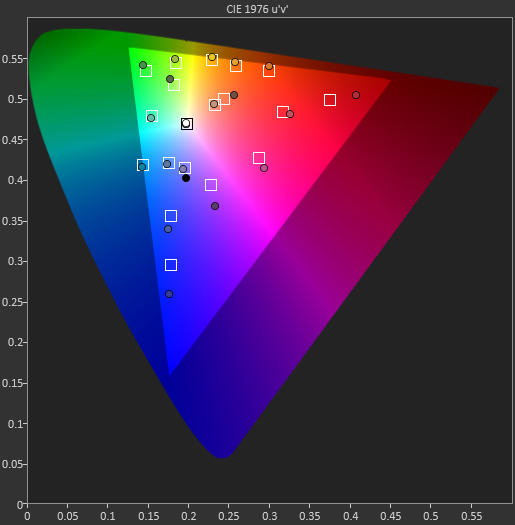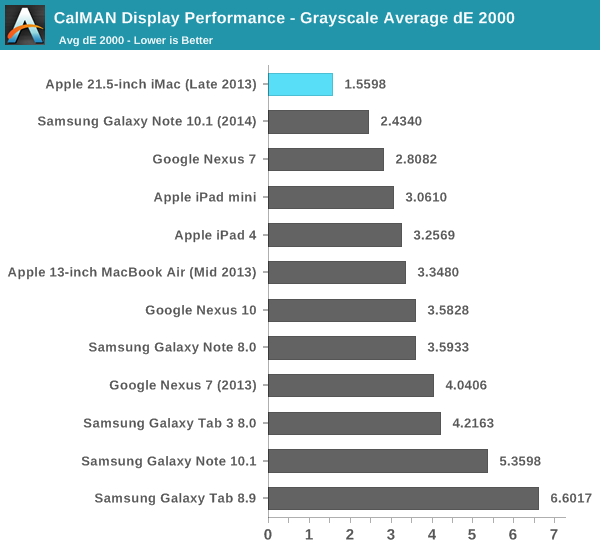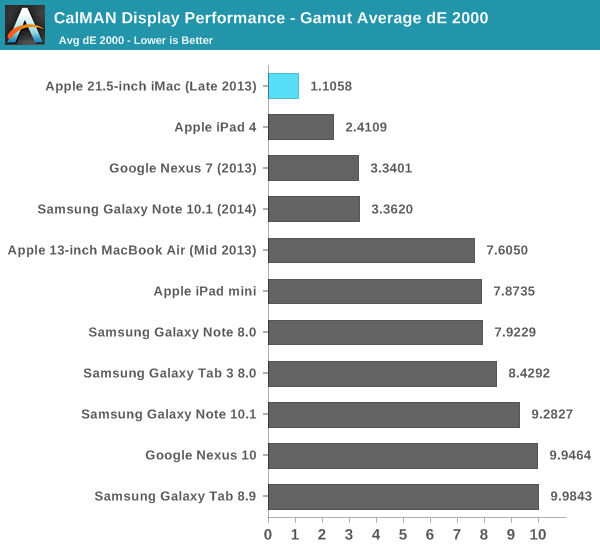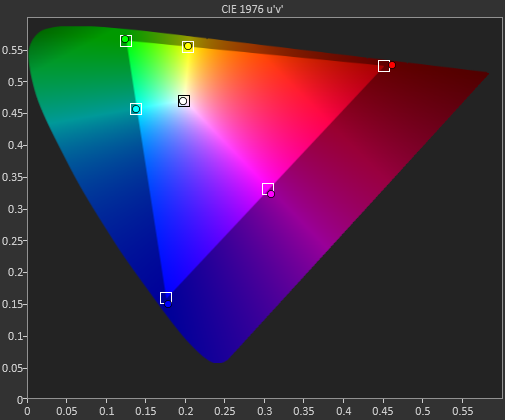 Although I doubt Apple's intended audience for the entry-level 21.5-inch iMac are imaging professionals, they could very well use the system and be perfectly happy with it. Literally all that's missing is a 2x resolution model, but my guess is it'll be another year before we see that.



I have to point out that Apple does source its display panels from multiple providers (typically 2 or 3), not to mention panel variance within a lot. I don't anticipate finding many panels better than the one in my review sample, but it's always possible that there will be worse examples in the market. I haven't seen huge variance in color accuracy from Apple panels, so I think it's a pretty safe bet that what you're going to get with any new iMac is going to be awesome.