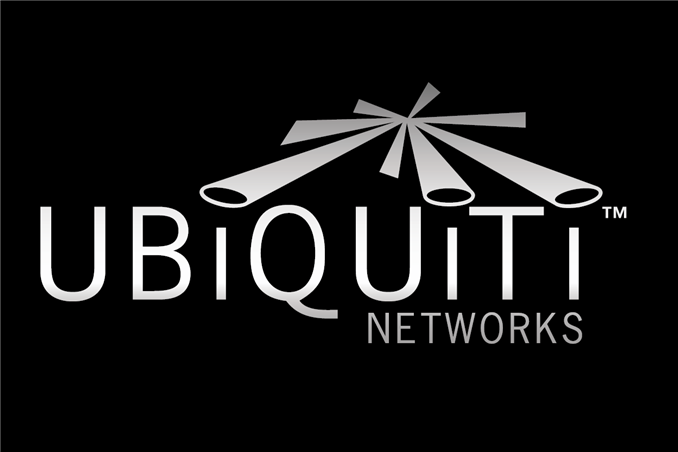 Ubiquiti Networks is a B2B company with a very interesting business model. At the enterprise level, companies employ dedicated sales teams to attract clients and increase revenue. Ubiquiti claims that such teams are responsible for approximately 40% of the consumers' end cost. Ubiquiti does away with these teams and passes on the savings to the consumer, which results in a disruptive pricing model. We have already covered Ubiquiti before, when they launched the first 802.11ac access point for enterprise Wi-Fi networks.
One of the most interesting product lines from Ubiquiti is their fixed wireless broadband lineup. The airMAX, airFiber and EdgeMAX products helps Wireless Internet Service Providers (WISPs) to provide broadband access to remote and sparsely populated areas (think of outposts in Alaska with populations in the hundreds or low thousands). Laying wired cables to such areas might not make economic sense and this is where Ubiquiti steps in. Fixed wireless broadband providers have rapid ROI since they do not require trenching and can also be deployed in areas with limited infrastructure. The WISP business is still a niche market, but analysts predict that it is growing at a 21.8% CAGR through 2017. This represents a $5.9B revenue opportunity for service providers next year.
The new products from Ubiquiti introduced today include:
airMAX: This provides point-to-multipoint and point-to-point fixed wireless access (last mile infrastructure). Within this product line, we have the airMAX NanoBeam CPE (consumer premises equipment) family based on Ubiquiti's proprietary airMAX TDMA protocol. This products comes in a couple of different form factors for deployment flexibility. One form factor is the dish reflector design with three different models: 2.4 GHz 400mm, 5 GHz 400mm and 5 GHz 300 mm, while the other all-in-one design integrates both antenna and radio to provide a more efficient footprint. This one also has a faster processor and comes in two models, 5 GHz 16dbi and 5 GHz 19 dBi.
airFiber: This provides high performance point-to-point wireless access (backhaul platform). It operates in the unlicensed 5 GHz band and primarily targeted at carrier backhauls. However, it can also be used for building-to-building networking in enterprises. The new generation product can provide 1.0+ Gbps aggregate throughput and, with the new xRT (eXtended Range Technology), can provide a range of over 100 kms. It is priced at $2000 per link, which is very disruptive. The airFiber family also includes a 24 GHz model which provides 1.4+ Gbps real data throughput with a 13 km range.
EdgeMAX: This is a routing and switching platform for the network edge and comes in two models, EdgeRouter and EdgeRouter Pro. These are 8-port rack mountable switches and the Pro version comes with two SFP ports. Both are capable of 2 million packets per second throughput.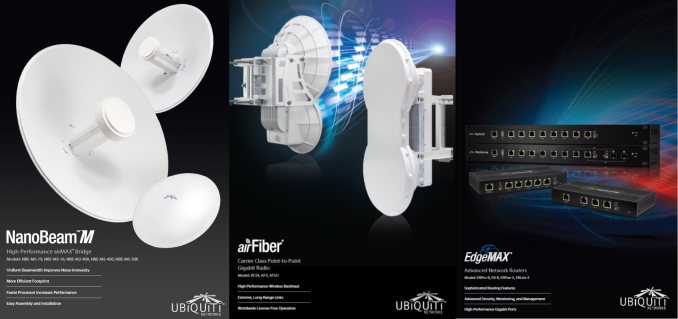 The new products are scheduled to ship in Q4 2013. Ubiquiti also announced the beta release of the Ubiquiti World Network, an endeavour to create a directory of WISPs (Ubiquiti customers). It is envisaged that the directory would make it easier for end consumers to find Internet providers servicing their location.
Source: Ubiquiti Networks