Display
While the iPhone 6 Plus' display is largely similar to the iPhone 6's display, there are still a few areas worth talking about. The first area is resolution, which is noticeably better on the iPhone 6 Plus on close examination. In general, there's less aliasing that is visible on the display. While text rendering in general is even better, the improved resolution is most obvious in the rotation lock symbol, which is noticeably smoother and rounder. The use of the 2208x1242 resolution with downscaling should also have a similar effect to FSAA (Full Screen Anti-Aliasing), which will reduce the effects of aliasing on the display.
Outside of simple resolution testing, we also need to test all other aspects of the display. In order to do this, we turn to SpectraCal's CalMAN 5 with a custom workflow. As always, we use a spectrophotometer to measure color to ensure accurate results. For this review, I won't go over viewing angles as that's covered in the iPhone 6 review.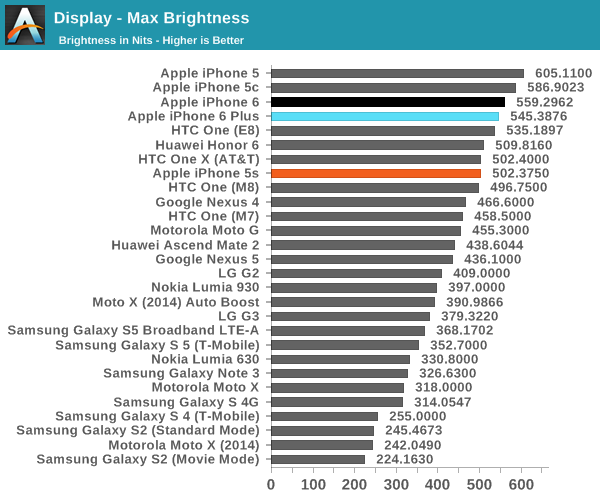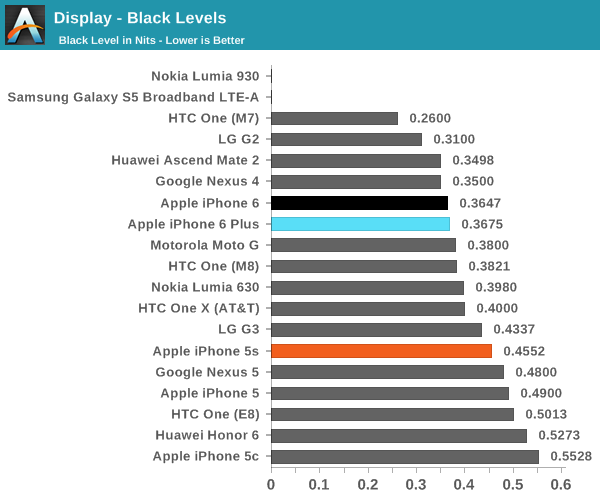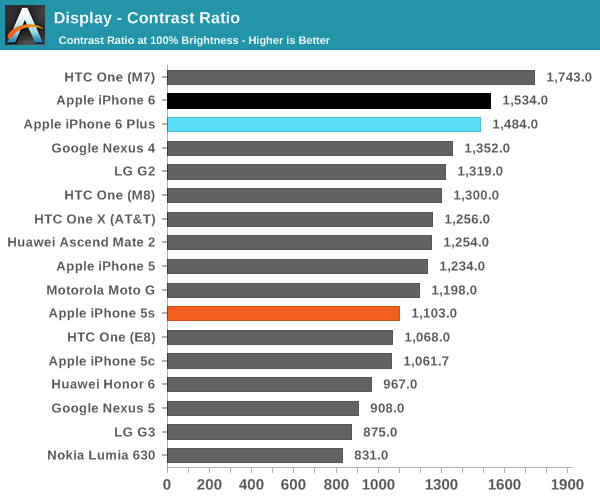 Our first test is of peak luminance and contrast. At maximum, the contrast difference between the iPhone 6 and 6 Plus is relatively small, and the difference in peak luminance is relatively small as well. I suspect that this means that Apple isn't quite at the point where backlight luminous efficiency is rapidly falling off the way it seems to at 500+ PPI RGB LCD displays.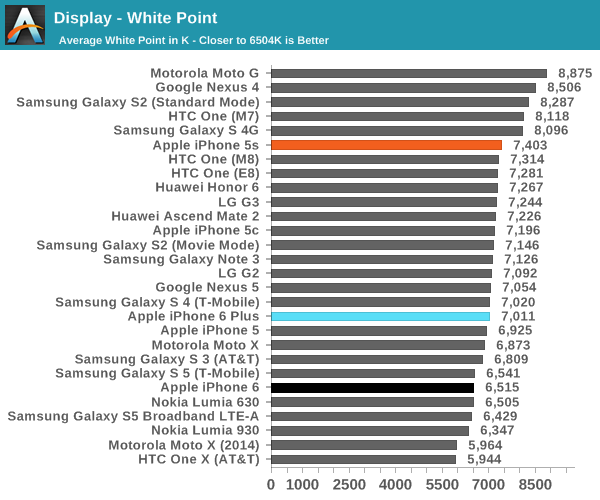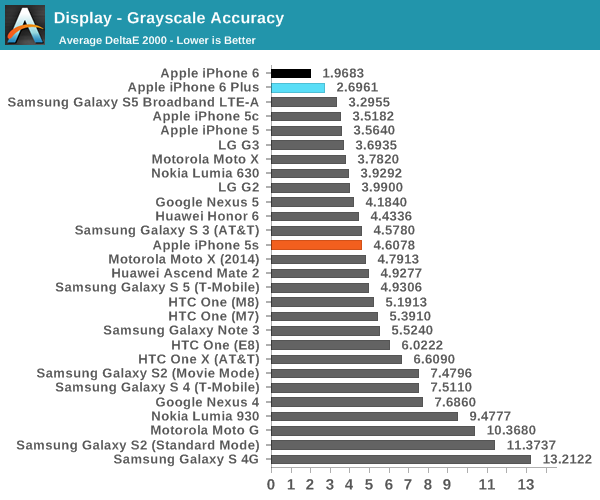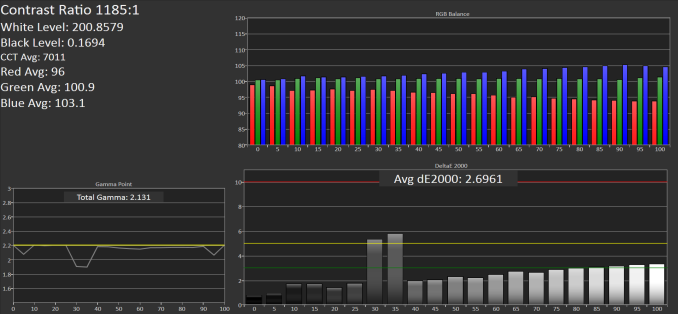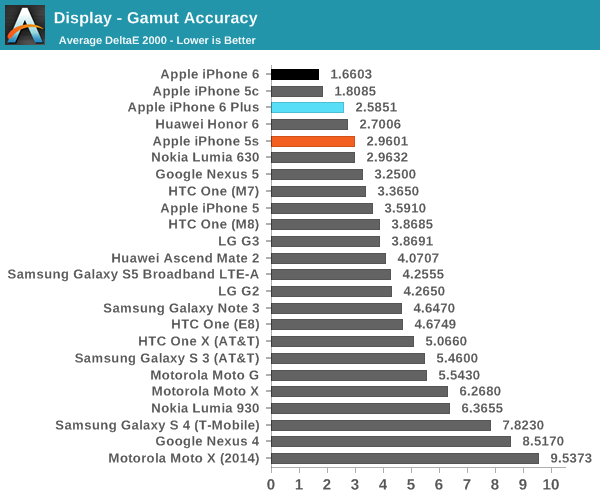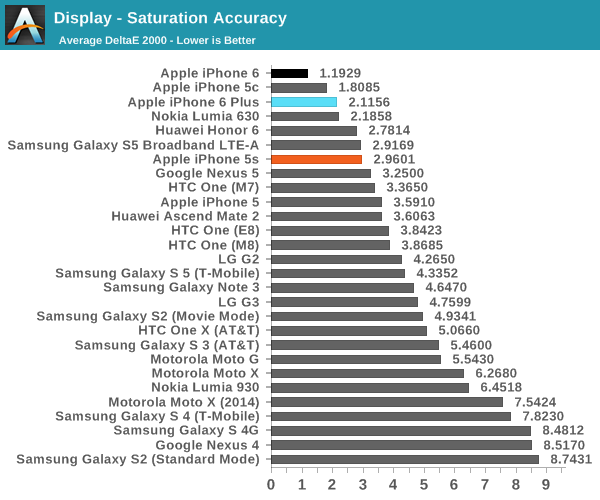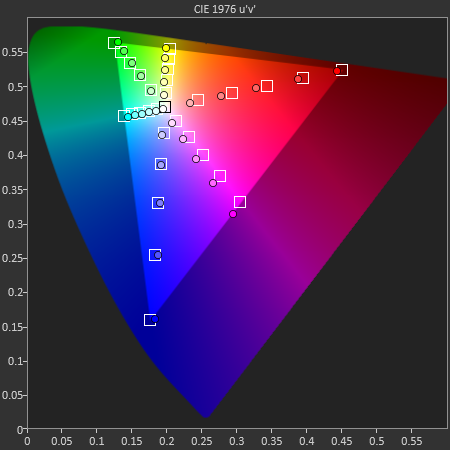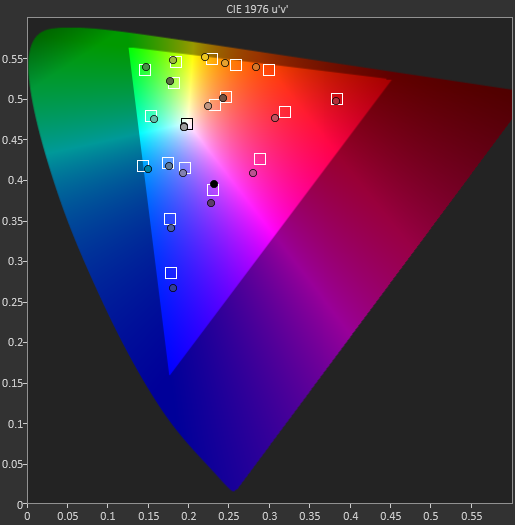 While I normally walk through each type of calibration test, there's relatively little need in this case as the iPhone 6 Plus is close to the iPhone 6. There are some differences and the iPhone 6 is nearly perfect while the 6 Plus ends up being better than the 5s but not quite at the same level as the 6. I suspect this could be due to production variance, but these are different panels so without additional test units we can't say for certain. The iPhone 6 Plus display is quite close to the iPhone 6's display in most regards, only larger; this is effectively as good as it gets for an LCD display.
Camera
Ultimately the change to the camera is the one difference that really sets the iPhone 6 and 6 Plus apart outside of the change in size. This one difference is optical image stabilization, or OIS. However, at first it's almost impossible to tell whether OIS is active. As someone who has used multiple cameras with OIS, this is a very odd sensation. Normally, OIS means that it's possible to see the effect of reverse accommodation in either the camera preview or while recording video, but I never saw these effects while recording video, whether in daytime or at night. In fact, I'm not even sure that video is ever optically stabilized, as seen in the videos below. I'm not sure why Apple chose to do this, as video recording is already cropped and would hide most of the odd effects that occur at the edges of the field of view when using OIS.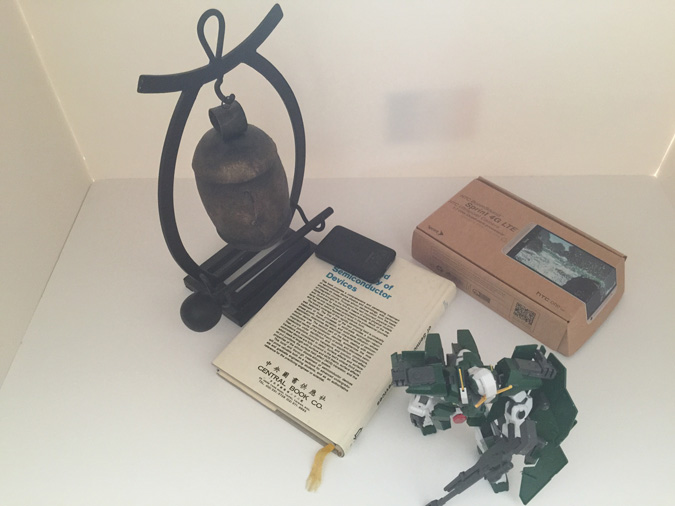 Putting aside OIS in video, it's obvious that the one area where OIS would be put to use is low light photography. Examining the EXIF data of low light photos, I was rather surprised to discover that in single shot mode (burst mode caps shutter speed to 1/15s) that the iPhone 6 Plus never exceeds 500 ISO. However, in order to keep pace with the iPhone 6's maximum of 2000 ISO and 1/15s exposure time, the iPhone 6 Plus drives exposure time as far as a quarter of a second, which is four times as long.
I really can't emphasize how incredible it is that Apple has pulled this off as it felt like something was wrong when I was testing low light photos as seen below. Normally, such a long exposure time entails noticeable trade-offs, but as far as I can tell motion blur is close to what I see on the iPhone 6 in low light. This seems to be the product of the multiple exposure combination that was mentioned in the keynote, and it really does work as advertised. While some benefit can be seen in the lightbox shot above, it's really in low light conditions like the photo below where we see significant benefits.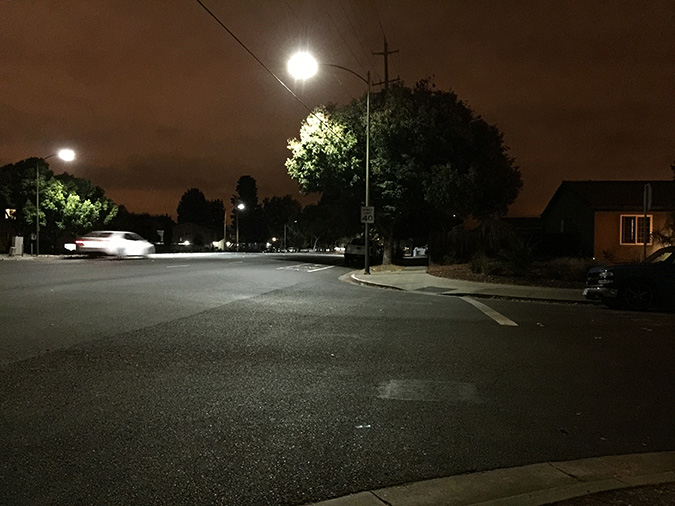 As you might expect, there's not much difference in daytime photos. I'm guessing that OIS is disabled above a certain shutter speed in order to reduce the distortion and blurriness that can come from OIS.