Akasa
Akasa is one of the very few vendors to carry a portfolio of passively-cooled chassis solutions for the Intel NUCs. We had reviewed their Turing solution with the Bean Cayon NUC and the Newton TN with the Tiger Canyon NUC, and come away impressed with the performance of both cases. At CES 2023, the company is upgrading their portfolio of fanless NUC cases to support the mainstream NUC Pro using the 12th-Gen Core processors - the Wall Street Canyon. Turing WS The Turing WS builds upon the original Turing chassis to accommodate the updated I/Os of the Wall Street Canyon NUC. The 2.7L chassis can be oriented either horizontally or vertically, and retains the ability to install a 2.5" SATA drive. Improvements over the previous generations include...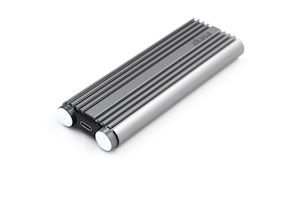 Storage bridges have become an ubiquitous part of today's computing ecosystems. The bridges may be external or internal, with the former ones enabling a range of direct-attached storage (DAS...
15
by Ganesh T S on 8/1/2022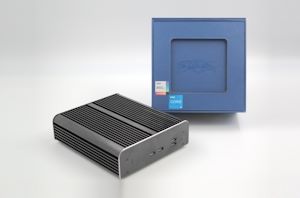 Intel's Tiger Lake-based NUCs have been shipping for well over a year now. Supply chain challenges have been impacting availability of different models in different regions, but that has...
18
by Ganesh T S on 7/22/2022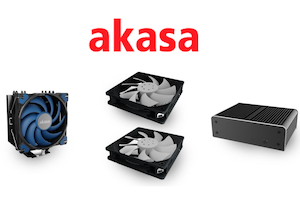 Akasa is introducing four new products at the 2022 CES - two fan models under the OTTO series, a 185W TDP CPU cooler, and a fanless case for the...
2
by Ganesh T S on 1/5/2022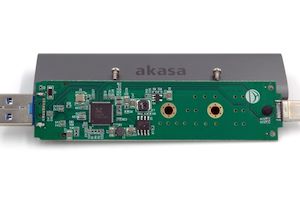 The internal storage device market segment has seen rapid evolution over the last decade after the introduction of flash-based disk drives. Beginning with 2.5-inch SSDs in early 2010s, the...
15
by Ganesh T S on 9/22/2021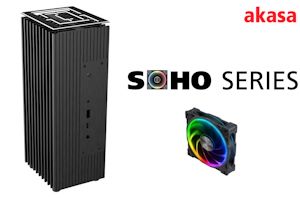 As part of the lead up to CES 2021, Akasa made a couple of interesting announcements related to its lineup of DIY fanless cases and a second family of...
3
by Ganesh T S on 1/13/2021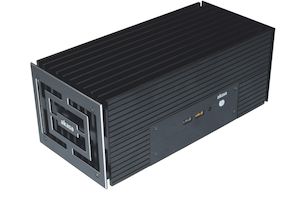 Silent computing systems are preferable for a multitude of use-cases ranging from industrial applications (where dust and fans make for a troublesome configuration) to noiseless HTPCs (particularly for audiophiles)...
28
by Ganesh T S on 10/26/2020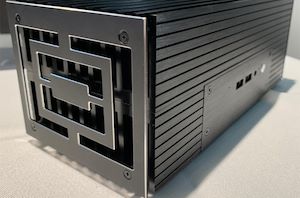 Akasa is prepping an aftermarket chassis for Intel's 8th Gen "Bean Canyon: NUC systems. The Turing chassis will allow Intel's NUC 8 ultra-compact form-factor (UCFF) computers to be converted...
32
by Anton Shilov on 2/8/2019