Galaxy S
It's no secret that Samsung enjoyed huge success with Galaxy S 3. In many markets, SGS3 was easily the Android handset to beat, even as faster and arguably better hardware became available during the life of its product cycle. Samsung nailed the branding, marketing, and consistency battles with its third generation of Galaxy smartphone, and now we're a year later and facing down SGS4. There's always that question about how you follow up something that was wildly successful with another product, and carry over what was good about the previous generation that made it successful. There's no denying that Samsung is in an interesting position here, facing opposition from players desperate to get more market share against the now well-established player that is Samsung. At...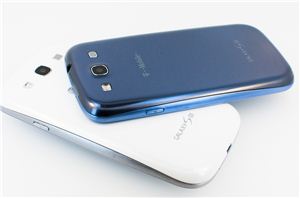 For the past couple of days I've been playing with, benchmarking, and battery life testing two USA-bound variants of the SGS3 literally nonstop, a white AT&T model with LTE...
107
by Brian Klug on 6/20/2012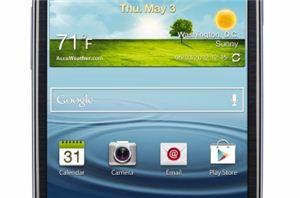 This morning, Verizon started something of a firestorm when it posted pricing and preorder information about the Samsung Galaxy S III (SGS3) on its website, with T-Mobile, Sprint, and...
15
by Brian Klug on 6/4/2012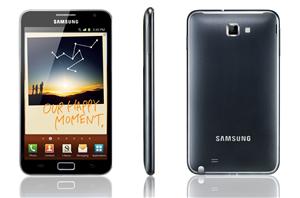 Ahead of their keynote, Samsung and AT&T announced that they would be the first North American carrier to sell Samsung's Phone/Tablet mash-up, the Galaxy Note. Featuring a 5.3" HD...
3
by Jason Inofuentes on 1/9/2012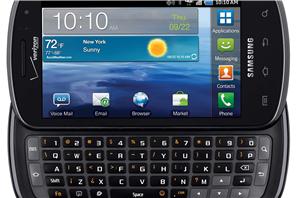 With Palm essentially dead, and RIM undergoing a less than smooth transition, it seems at times that more companies are going after the suits and ties crowd that have...
11
by Jason Inofuentes on 10/10/2011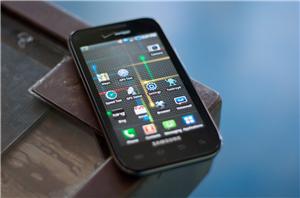 Samsung has a Galaxy S device on basically every major carrier in the US. T-Mobile has the Vibrant, AT&T has the Captivate, Sprint has the Epic 4G, and Verizon...
73
by Brian Klug on 10/5/2010