Galaxy Tab 7.0 Plus
With the WiFi SKU just a week from release, we knew we'd see a cellular radio sporting SKU crop up sooner or later. And so, T-Mobile and Samsung announced this morning that they would be bringing the latest Tab to T-Mo's HSPA+ airwaves. Device specs remain unchanged, so we're still expecting a 1.2 GHz dual-core Exynos SoC, backed by 1 GB of RAM and 16 GB of NAND for storage (expandable by microSD) pushing pixels to a 7" 1024 x 600 display, in a thin slate form factor. Though the tablet will run on HSPA+, buyers shouldn't expect to see the speeds they've come to expect from their SGS2 variant. Recalling our speculation and subsequent confirmation, the T-Mobile SGS2 uses a Qualcomm SoC in...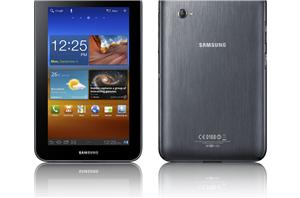 In August, at the TouchWiz UX event, we asked a Samsung representative when we would see Exynos in a tablet, he promised it would be within the year. They've...
23
by Jason Inofuentes on 11/2/2011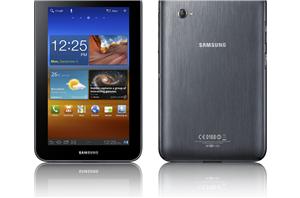 Samsung hasn't been shy about pumping out Android tablets abroad, and so far we've seen them trickling our way steadily but surely. And so, today Samsung announced that the...
13
by Jason Inofuentes on 10/21/2011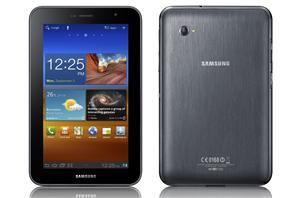 The original 7-inch Galaxy Tab wasn't all that impressive. It was a premature release with an inadequate SoC running a version of Android intended for smartphones, not tablets. Since...
11
by Anand Lal Shimpi on 9/30/2011