Intel Arch Day 2020
One of the more esoteric elements of Intel's Architecture Day 2020 came very near the end, where Intel spent a few minutes discussing what it believes is the future of some of its products. Brijesh Tripathi, VP and CTO of Intel's Client Computing group, laid out a vision about the future of its client products in the 2024+ future timeframe. Centered around Intel's 7+ manufacturing process, the goal was to enable 'Client 2.0' – a new way to deliver and enable immersive experiences through a more optimized silicon development strategy.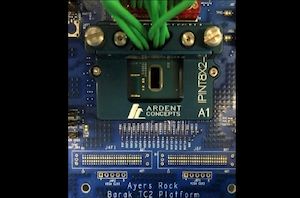 One battleground in the world of FPGAs is the transceiver – the ability to bring in (or push out) high speed signals onto an FPGA at low power. In...
12
by Dr. Ian Cutress on 8/21/2020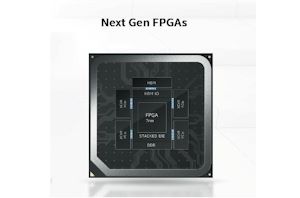 One of the main battlegrounds of future leading-edge semiconductor products will be in the packaging technology: being able to integrate multiple elements of silicon onto the same package with...
11
by Dr. Ian Cutress on 8/21/2020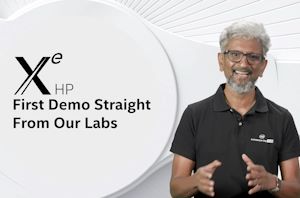 One of the promises that Intel has made with its new Xe GPU family is that in its various forms it will cater to uses ranging from integrated graphics...
43
by Dr. Ian Cutress on 8/21/2020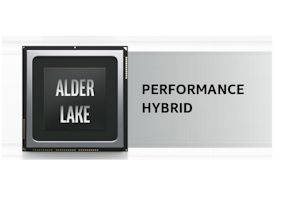 Following leaks is often a game of cat and mouse – what is actually legitimate and what might not be. Traditionally AnandTech shies away from leaks for that very...
89
by Dr. Ian Cutress on 8/14/2020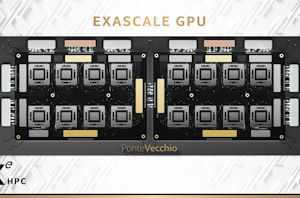 Continuing today's GPU news from Intel's Architecture Day presentation, on top of the Xe-LP architecture briefing and Xe-HPG reveal, the company has also offered a brief roadmap update for...
20
by Ryan Smith on 8/13/2020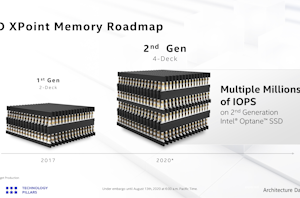 As part of Intel's Architecture Day 2020 presentations, Raja Koduri spent a bit of time talking about the status of their Optane products. Most of it was a recapitulation...
27
by Billy Tallis on 8/13/2020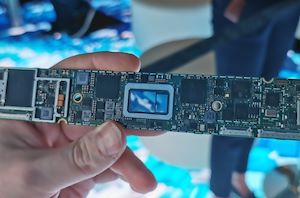 At the start of the year, Intel 'foolishly' handed me a wafer of its next generation Tiger Lake processors, as the moment it came into my hands I attempted...
71
by Dr. Ian Cutress on 8/13/2020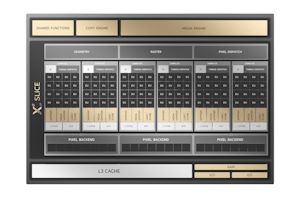 As part of today's Intel Architecture Day, Intel is devoting a good bit of its time to talking about the company's GPU architecture plans. Though not a shy spot...
34
by Ryan Smith on 8/13/2020