Kal-El
In our review of ASUS' Eee Pad Transformer Prime I mentioned that I couldn't sustain speeds greater than 2Mbps over WiFi on my review unit. In practice, most web pages loaded at a meager 0.5Mbps. ASUS insisted the problem was limited to my unit however CNet referred to a similar issue in their testing: Unfortunately, during the review process, we experienced some very suspect performance issues (detailed below), which led us to believe we were possibly in possession of a faulty unit. So, we are going to hold off on giving final ratings for the Prime, but check out our initial impressions. At the same time, I had test data from both ASUS and NVIDIA that show the Prime is capable of reasonable WiFi speeds...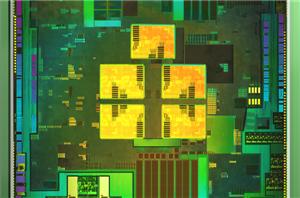 Originally announced in February of this year at MWC, NVIDIA is finally officially launching its next-generation SoC. Previously known under the code name Kal-El, the official name is Tegra...
94
by Anand Lal Shimpi on 11/9/2011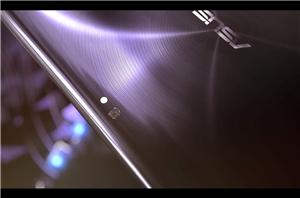 With the rapid pace of the tablet market showing no signs of slowing, Asus CEO Jonney Shih pulled out the Transformer successor, apparently called the Transformer Prime, while on...
21
by Jason Inofuentes on 10/19/2011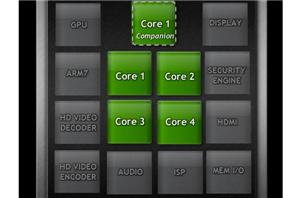 Last week NVIDIA provided an update on its Tegra SoC roadmap. Kal-El, its third generation SoC (likely to launch as Tegra 3) has been delayed by a couple of...
74
by Anand Lal Shimpi on 9/20/2011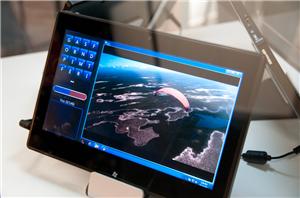 This afternoon (and yesterday) we had a chance to meet with a number of SoC vendors who have partnered with Microsoft for Windows 8. Each of them has their...
94
by Brian Klug on 9/14/2011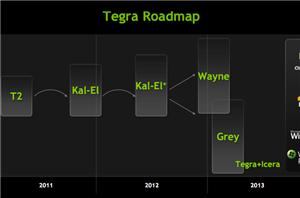 Last week we confirmed NVIDIA would be introducing a Tegra SoC with integrated Icera baseband called Grey, but we got the timeframe down. Above you'll see the updated Tegra...
7
by Anand Lal Shimpi on 9/12/2011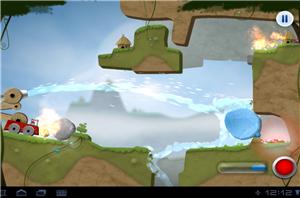 NVIDIA has talked in the past about its Tegra Zone marketplace, which is home to Tegra-optimized games. Well, today they've announced availability of a game which caught our eye...
7
by Brian Klug on 8/25/2011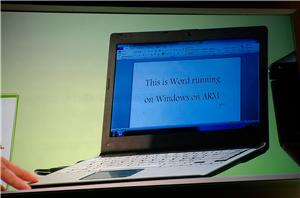 Microsoft just showed Windows 8 running on three different ARM platforms: a single-core 1.2GHz Qualcomm Snapdragon, a dual-core TI OMAP 4430 and a quad-core NVIDIA Kal-El notebook. The same interface...
20
by Anand Lal Shimpi on 6/1/2011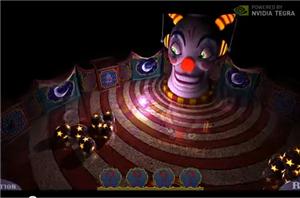 I've warned both Qualcomm and TI that the danger they have to face in the SoC space going forward isn't just NVIDIA engineering, but NVIDIA marketing. Although too aggressive...
53
by Anand Lal Shimpi on 5/29/2011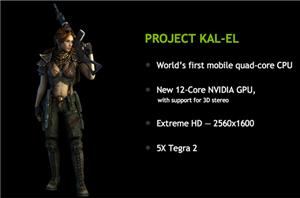 NVIDIA just dropped a bombshell. Not only is its third generation Tegra architecture, codenamed Kal-El, back from the fab but it's up and running Android after only 12 days...
77
by Anand Lal Shimpi on 2/15/2011