Logitech G
In the recent years game streaming has become a phenomenon worldwide and therefore demand for hardware and software tools for live streaming among professional gamers is on the rise. Streamers have become celebrities in their own right for groups of users, and therefore have influencers with significant audiences. In a bid to get closer to this crowd, Logitech this week agreed to acquire Streamlabs, a developer of streaming software tools for streamers. Logitech will pay approximately $89 million in cash for Streamlabs and will pay an additional $29 million in stock if revenue growth targets are met. Software tools designed by Streamlabs will complement Logitech's hardware for gamers and streamers, including webcams, headsets, microphones, and various controllers (keyboards, mice, joysticks, etc.). As a result, Logitech...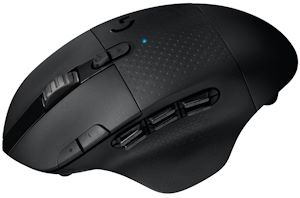 Ever the purveyor of peripherals, Logitech is once again expanding its G series of mice with a new high-end wireless mouse for gamers. The Logitech G604 Lightspeed features the...
13
by Anton Shilov on 9/18/2019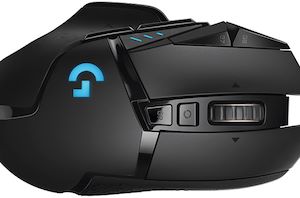 Logitech this week is introducing an upgraded, wireless version of its popular G502 mouse. Dubbed the Logitech G502 Lightspeed, the new wireless gaming mouse uses the company's latest Hero...
19
by Anton Shilov on 5/8/2019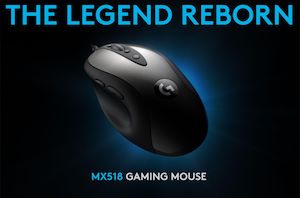 Logitech this week introduced its all-new MX518 mouse, which incorporates its latest HERO sensor as well as a new SoC. The new mouse is designed to be better than...
43
by Anton Shilov on 2/21/2019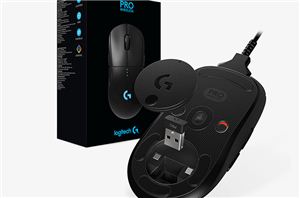 Professional gamers tend to use wired mice because of their higher polling rate and lower input lag. For many years leading makers of mice have improved their wireless mice...
21
by Anton Shilov on 8/24/2018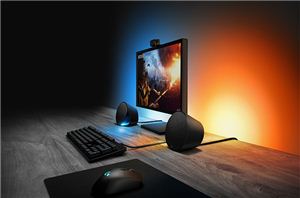 Logitech has introduced its new Lightsync technology designed to add immersion to games as well as to visualize music or movie audio using RGB LEDs inside peripherals. The first...
11
by Anton Shilov on 3/21/2018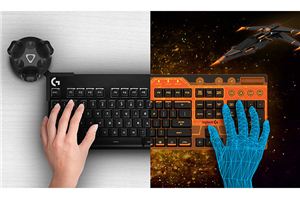 Usage of traditional physical controllers in virtual reality environments is surprisingly complicated, and usage of keyboards in the same environment is barely possible at all even for experienced typists...
14
by Anton Shilov on 11/7/2017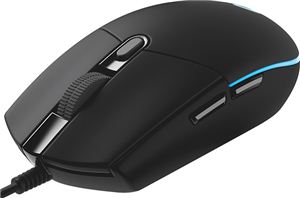 Performance upgrades from hardware manufacturers are always welcome, but in the vast majority of cases even tiny upgrades come in a form of new products rather than in a...
27
by Anton Shilov on 10/7/2017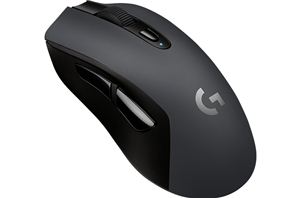 Logitech has introduced its new gaming mouse that weds high mousing precision, a long battery life, and low input lag with a relatively affordable price. The new G603 Lightspeed...
18
by Anton Shilov on 9/6/2017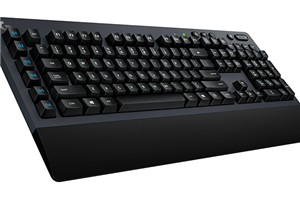 Logitech this week introduced its new wire mechanical keyboard aimed at gamers, touting its low input lag for a wireless keyboard as a defining feature. While the Logitech G613...
16
by Anton Shilov on 9/1/2017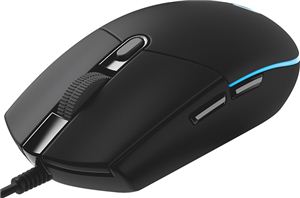 Logitech this month introduced its new G203 Prodigy gaming mouse that combines a classic aesthetic with a high-resolution sensor, programmable buttons and RGB LED lighting. What is important is...
52
by Anton Shilov on 1/19/2017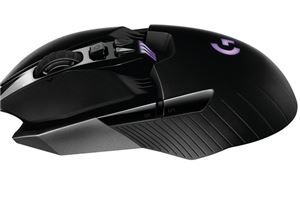 Today Logitech is announcing the latest in their lineup of gaming mice. The G900 Chaos Spectrum is a wired and wireless mouse, and it is one of the few...
37
by Brett Howse on 3/24/2016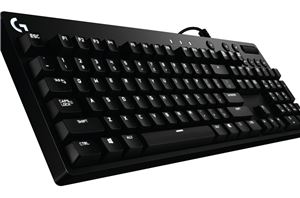 Today Logitech unveiled two new mechanical keyboards under their G branding, with the G610 Orion Brown and G610 Orion Red. As I'm sure many of you have already guessed...
21
by Brett Howse on 3/17/2016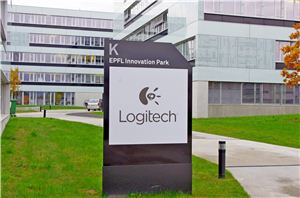 Now armed with their Logitech G brand for gaming for a number of quarters, Logitech invited influential media to their Daniel Borel Innovation Center in Lausanne, Switzerland, to get...
56
by Ian Cutress on 12/8/2014