Optimus 2X
When we reviewed the LG Optimus 2X a while ago, we weren't quite sure what carrier it would wind up on when it came stateside. T-Mobile seemed the most likely (and heavily rumored) suspect, but the picture wasn't entirely clear at that point. Today T-Mobile officially announced at CTIA 2011 that the LG Optimus 2X is coming to the soon-to-be-acquired carrier as the T-Mobile G2x. Probably the only non-stock thing about this photo and screenshot is that 4G status indicator up top, which I don't belive is official Android 2.2.x iconography from the AOSP Superficially it appears there's nothing physically different between the G2x and the Optimus 2X. The front side has the exact same button layout and subtly curved capacitive touchscreen. There's a T-Mobile...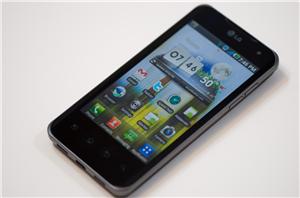 2011 is going to be a year dominated by multi-core smartphone launches, but there always has to be a first. So just like that, we have our first example...
75
by Brian Klug & Anand Lal Shimpi on 2/7/2011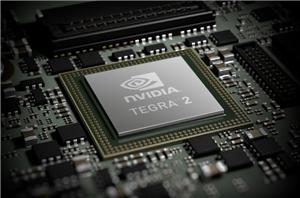 Twelve months ago NVIDIA stood on stage at CES and introduced its Tegra 2 SoC. It promised dozens of design wins and smartphones shipping before Spring 2010. That obviously...
21
by Anand Lal Shimpi on 1/5/2011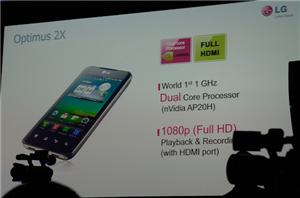 Brian and I are currently at LG's press conference where the company announced, as expected, the LG Optimus 2X - the world's first dual-core Cortex A9 smartphone based on...
14
by Anand Lal Shimpi on 1/5/2011