Passive Cooling
Compact passively-cooled systems find application in a wide variety of market segments including industrial automation, IoT gateways, digital signage, etc. These are meant to be deployed for 24x7 operation in challenging environmental conditions. Supermicro has a number of systems targeting this market under the Embedded/IoT category. Their SuperServer E100 product line makes use of motherboards in the 3.5" SBC form-factor. In particular, the E100-12T lineup makes use of embedded Tiger Lake-U SoCs to create powerful, yet compact and fanless systems. Today's review takes a look at the top-end of this line - the SYS-E100-12T-H based on the Intel Core i7-1185GRE embedded processor.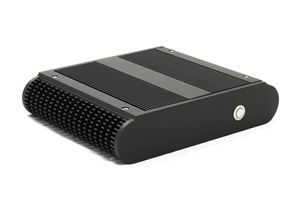 Computers with completely passive cooling systems are advantageous in many respects. These aspects turn out to be very important for many industrial applications. We reviewed the Aleutia Relia last...
65
by Ganesh T S on 8/13/2013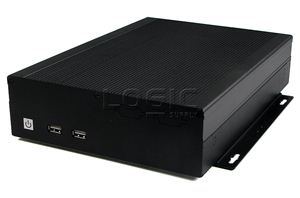 We had reviewed Logic Supply's fanless LGX AG150 Cedar Trail-based PC last year. Though a majority of fanless x86-based PCs are based on the anemic Atom platform, there has...
2
by Ganesh T S on 6/29/2013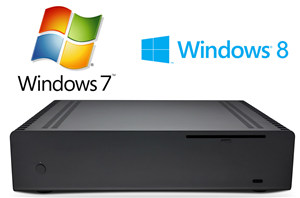 The build process and thermal performance of a fanless Ivy Bridge HTPC was covered in detail last month. I had indicated that the piece would be the first of...
138
by Ganesh T S on 1/20/2013

Pursuant to our coverage of Aleutia's Relia fanless industrial PC, we received feedback from readers to provide more coverage for the industrial / embedded PC space. In this market...
18
by Ganesh T S on 11/19/2012