ROG
AMD's AM4 socket has been consistent throughout the entirety of its Ryzen processor's lifespan, and the latest Zen 3 processors are best suited for the X570 range of motherboards. Today it's time to see what the mid-range ASUS ROG Strix X570-E Gaming has to offer. Some of its main features include Intel 2.5 GbE and Wi-Fi 6, with dual PCIe 4.0 x4 M.2, with plenty of USB 3.2 G2 connectivity. The ROG Strix X570-E Gaming looks strong and we examine it to see how it stacks up.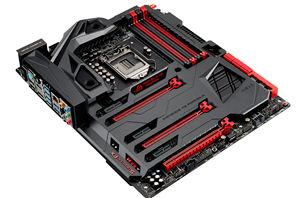 One of the major announcements at Computex this year was that of the Maximus VII Formula, ASUS' 'gaming-rather-than-overclocking' focused member of the Republic of Gamers line-up. The additions for...
28
by Ian Cutress on 7/18/2014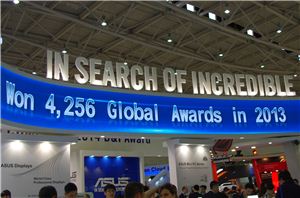 After two jam-packed press conferences this year, the ASUS booth was brimming with visitors all week every time I walked past. We were given the full tour of...
23
by Ian Cutress on 6/11/2014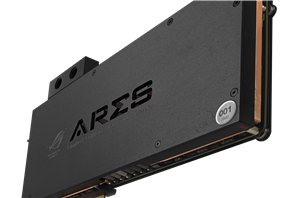 The Radeon R9 295X2, or any graphics card that comes pre-liquid cooled, comes up against a barrier. There will be a market segment that cares more about the...
13
by Ian Cutress on 6/2/2014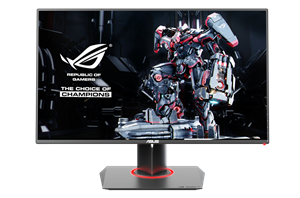 Monitor talk is crazy. In this modern era we have a choice between 4K panels, cheap Korean 1440p monitors, panels that cover wide gamuts those that refresh at...
38
by Ian Cutress on 6/2/2014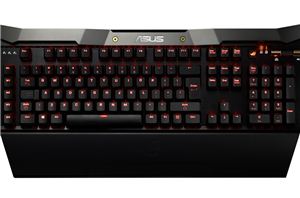 While we have not touched on many gaming peripherals in the past here at AnandTech, the market is a large one with major players including Logitech, Corsair, Thermaltake, Razer...
2
by Ian Cutress on 6/2/2014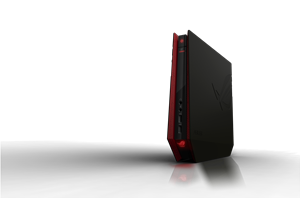 Mini-PCs are currently one of the fastest growing desktop market segments, alongside all-in-ones and other small form factor (SFF) variants. While on the full desktop side most of...
12
by Ian Cutress on 6/2/2014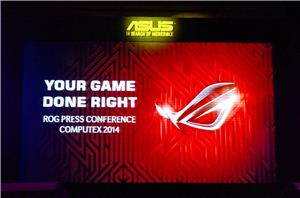 Kristian and I are here at the ASUS ROG Press Conference, going to start in a few minutes!
18
by Ian Cutress on 6/2/2014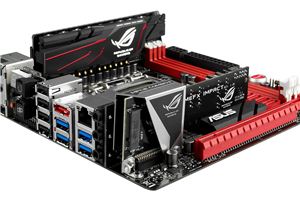 In previous generations, the ASUS Republic Of Gamers (ROG) range has been split across three models – the micro-ATX Gene, the gaming oriented Formula and the more overclocker friendly...
69
by Ian Cutress on 11/22/2013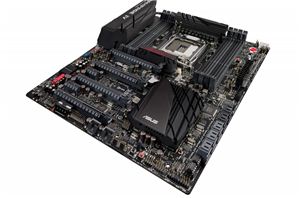 The extreme end of Intel's performance platform is a relatively small end-user market, but despite this we had requests back at Sandy Bridge-E launch to test a good number...
15
by Ian Cutress on 11/8/2013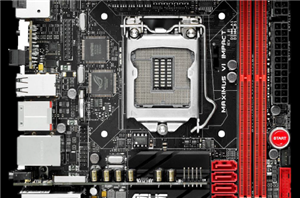 ASUS ROG Press Conference: Motherboards For at least every Computex I have attended, ASUS have put on a show – the ROG press conference. This is ASUS' opportunity to...
27
by Ian Cutress on 6/4/2013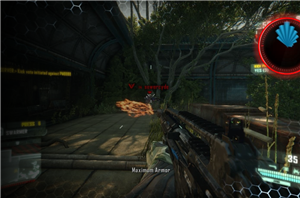 With a brand focused at gamers (and overclocking), software is all important. Over previous generations ASUS have included better audio software packages, integrated SSD caching, network-stack bypassing NICs...
12
by Ian Cutress on 6/3/2013
The motherboard market is tough – the enthusiast user would like a motherboard that does everything but is cheap, and the system integrator would like a stripped out motherboard...
38
by Ian Cutress on 3/25/2013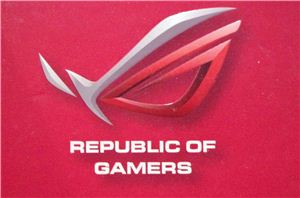 The Republic of Gamers (ROG) brand has been on the radar for a good five years now. Initially in the form of motherboards, the ROG brand aimed to...
34
by Ian Cutress on 8/3/2012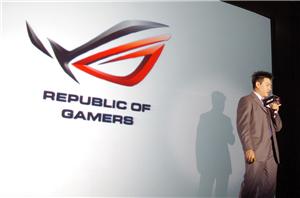 This week at Computex, along with the ASUS announcement of the Padfone, the UX series, and the $199 MeeGo netbook, we also have had a glimpse into what the...
17
by Ian Cutress on 6/3/2011