ThreadRipper
Unlike other makers of cooling systems, Noctua has its roadmap advertised on its websites and always updates it to reflect changes in its product development plans. The company's May 2023 roadmap brings several surprises as it adds 'Next-gen AMD Threadripper coolers' and removes white fans from its plans. The main thing that strikes the eye in Noctua's roadmap is the mention of 'next-gen AMD Threadripper coolers' coming in the third quarter. These products were not on the roadmap in January, per a slide published by Tom's Hardware. AMD has been rumored to introduce its next-generation Ryzen Threadripper processors for workstations for a while, but this is almost the first time when we have seen a more or less official confirmation about the existence of such...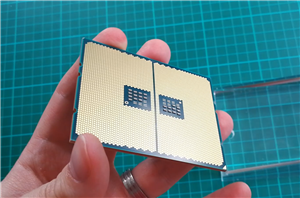 For the launch of AMD's Ryzen Threadripper processors, one of the features being advertised was Game Mode. This was a special profile under the updated Ryzen Master software that...
104
by Ian Cutress on 8/17/2017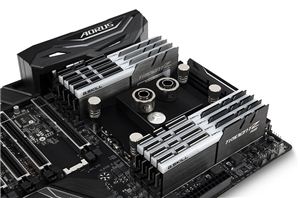 Since Threadripper was first spotted in the wild, enthusiasts interested in the CPU noticed just how big the CPU actually was. For the past several CPU generations, the size...
17
by Joe Shields on 8/14/2017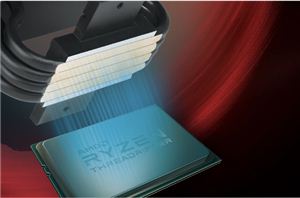 Arctic has announced a special version of its popular Freezer 33-series cooler, this time designed specifically for AMD's Ryzen Threadripper microprocessor. The cooler is not only physically compatible with...
6
by Anton Shilov on 8/14/2017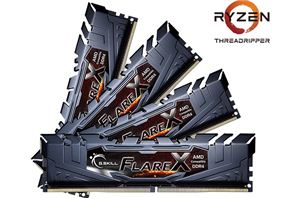 G.Skill has announced its lineup of DDR4 memory kits compatible with AMD's new Ryzen Threadripper CPUs. The Flare X quad-channel kits are offered in 32 GB and 128 GB...
24
by Anton Shilov on 8/11/2017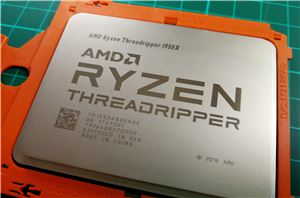 In the early 2000s, we had the battle to high frequencies. The company that could force the most cycles through a processor could get a base performance advantage over...
349
by Ian Cutress on 8/10/2017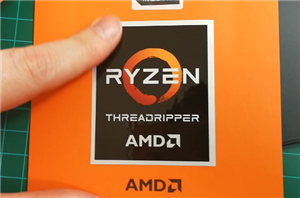 Three leading makers of motherboards on Friday disclosed specifications of yet-unannounced AMD Ryzen Threadripper 1920 processor. The chip has 12 cores, works at slightly lower frequencies than the model...
22
by Anton Shilov on 8/7/2017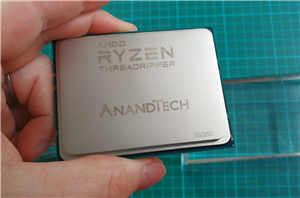 One of the interesting things to come out of this Threadripper launch is the stack of embargos. Last week AMD revealed the launch date and pricing, which will incidentally...
133
by Ian Cutress on 8/3/2017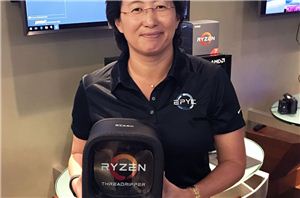 One of AMD's skills in recent quarters is the ability to drip feed information about upcoming products slowly to the point where even the breath of a clock speed...
53
by Ian Cutress on 7/30/2017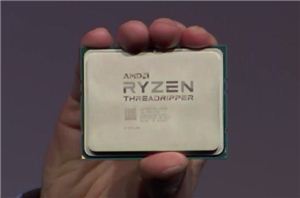 Last night out of the blue, we received an email from AMD, sharing some of the specifications for the forthcoming Ryzen Threadripper CPUs to be announced today. Up until...
225
by Ian Cutress on 7/13/2017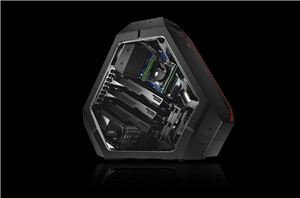 Alienware this evening has announced their new Area-51 Threadripper Edition desktop at E3. The high-end gaming desktop offers up to a heady 16-core/32-thread AMD Ryzen Threadripper processor – marking...
16
by Nate Oh on 6/13/2017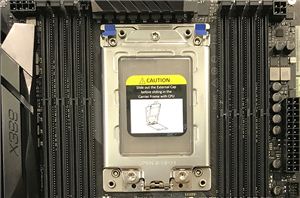 At Computex last week, ASRock demonstrated two motherboards designed for AMD's upcoming ThreadRipper HEDT processors. The new platforms are for high-end workstations and designed to support up to four...
69
by Anton Shilov on 6/7/2017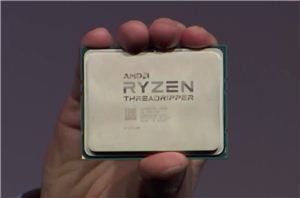 Wrapping up just a bit ago was AMD's annual Computex press conference. AMD brings their A-game to Computex, and for a good reason: as a PC focused show, it...
71
by Ryan Smith on 5/30/2017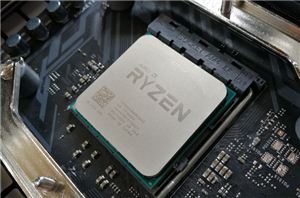 AMD is having a press conference here in Taipei for Computex 2017. We plan to get as near to the action as possible - come back at 10am Taiwan...
31
by Ian Cutress on 5/30/2017