Cold Test Results
For the testing of PSUs, we are using high precision electronic loads with a maximum power draw of 2700 Watts, a Rigol DS5042M 40 MHz oscilloscope, an Extech 380803 power analyzer, two high precision UNI-T UT-325 digital thermometers, an Extech HD600 SPL meter, a self-designed hotbox and various other bits and parts. For a thorough explanation of our testing methodology and more details on our equipment, please refer to our How We Test PSUs - 2014 Pipeline post.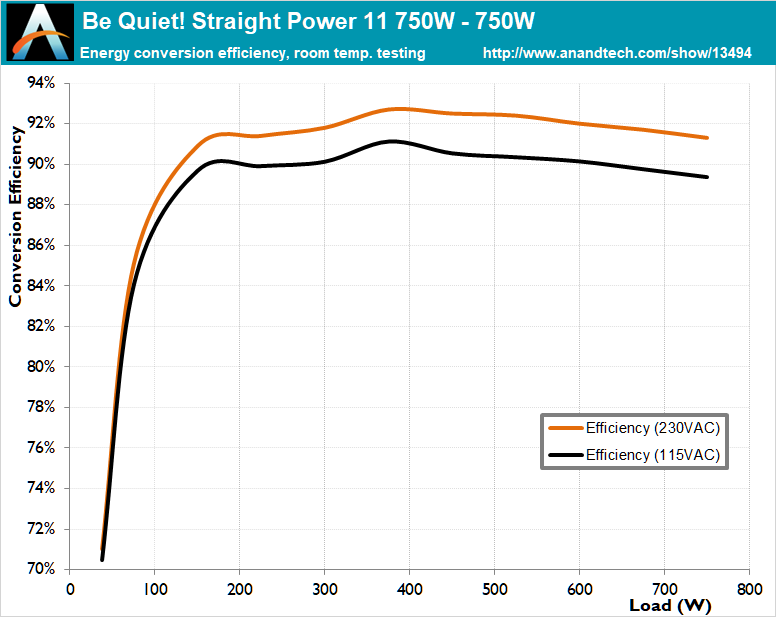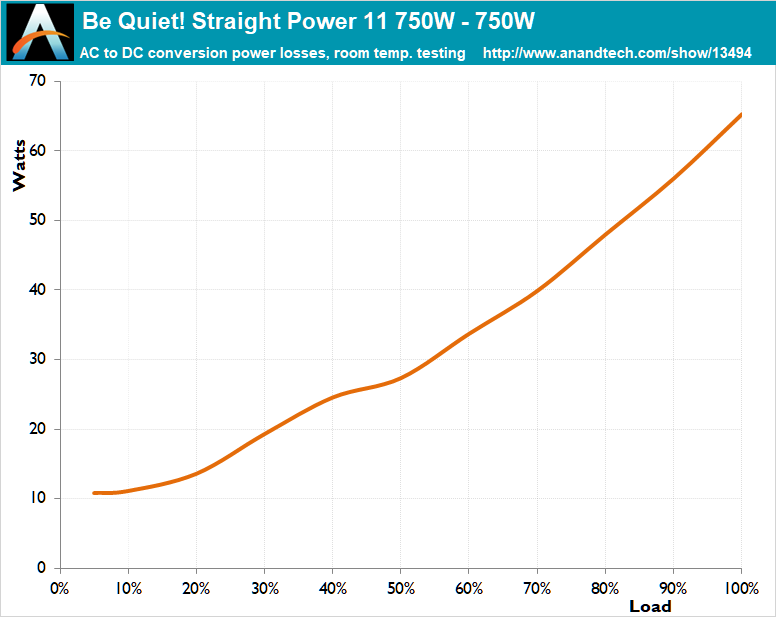 The efficiency of the Be Quiet! Straight Power 11 750W PSU is not going to break any records but it does meet the 80Plus Gold certification requirements. Across the nominal load range (20% to 100% of the unit's capacity), the average efficiency of the Straight Power 11 750W PSU is 91.9% and 90.2% with an input voltage of 230V and 115V respectively. Where the Straight Power 11 fails to impress is under very low loads, with the efficiency diving below 75% when the load is lower than about 40 Watts.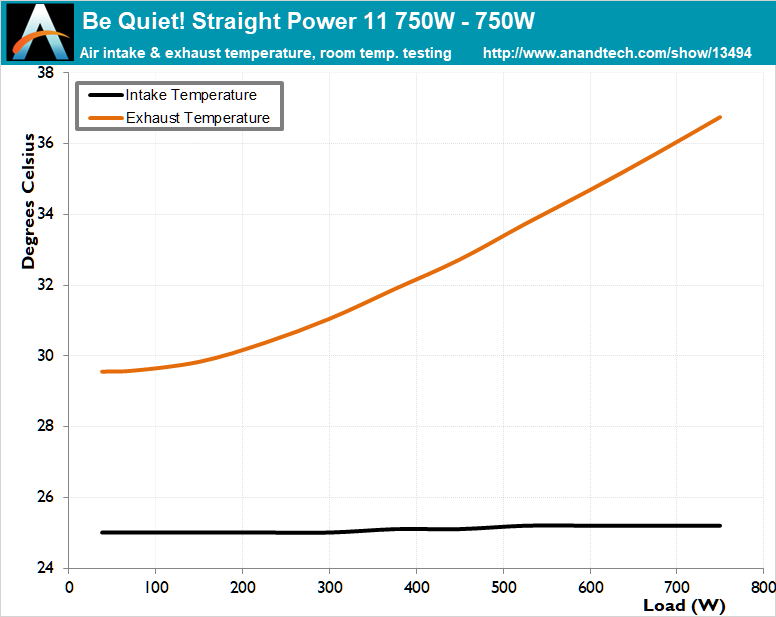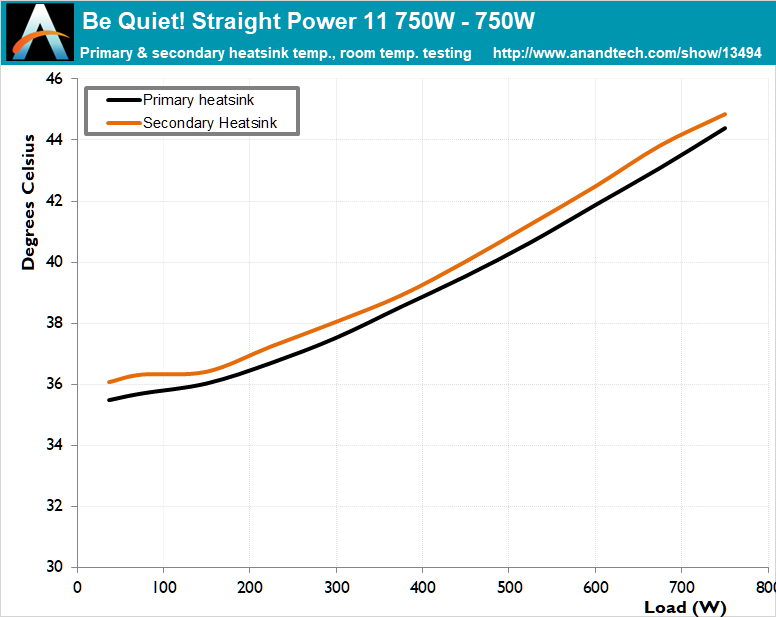 The Be Quiet! Straight Power 11 750W PSU displays exceptional thermal performance, maintaining comparatively low internal temperatures considering its efficiency rating, class, and components. By looking at the air temperature graph we can surmise that the PSU does a great job handling its thermal losses with excellent heat dissipation capabilities.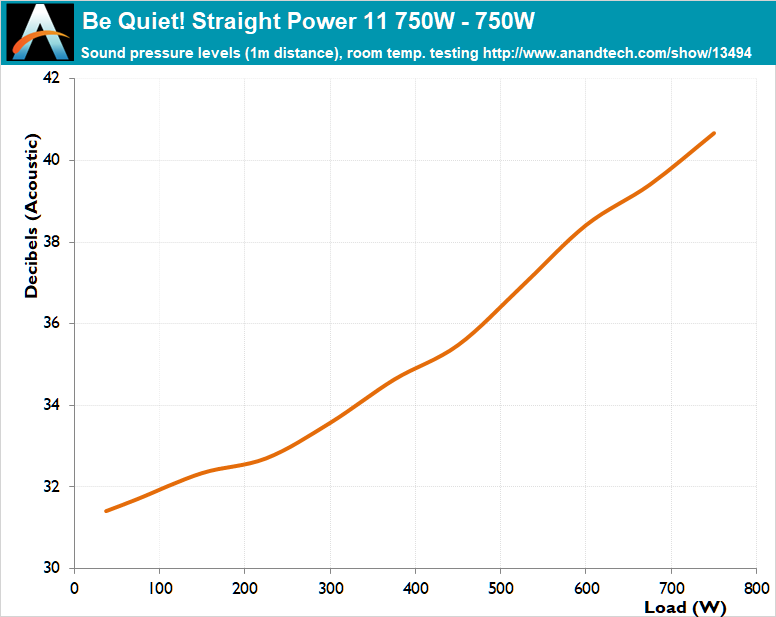 Although the Straight Power 11 750W PSU lacks any advanced form of fan speed control, the unit is virtually inaudible while the load is low. However, the speed of the 135 mm fan continually increases alongside with the load and its noise will be noticeable as soon as the load is close to or greater than 350 Watts. Beyond that point, the speed of the fan will increase even more sharply and will reach borderline uncomfortable levels when the PSU's load is greater than 650 Watts.