Cold Test Results
For our PSU testing, we are using various high precision electronic loads with a maximum power draw of 2700 Watts, a Rigol DS5042M 40 MHz oscilloscope, an Extech 380803 power analyzer, two high precision UNI-T UT-325 digital thermometers, an Extech HD600 SPL meter, a self-designed hotbox and various other bits and parts. For a thorough explanation of our testing methodology and more details on our equipment, please refer to our How We Test PSUs - 2014 Pipeline post.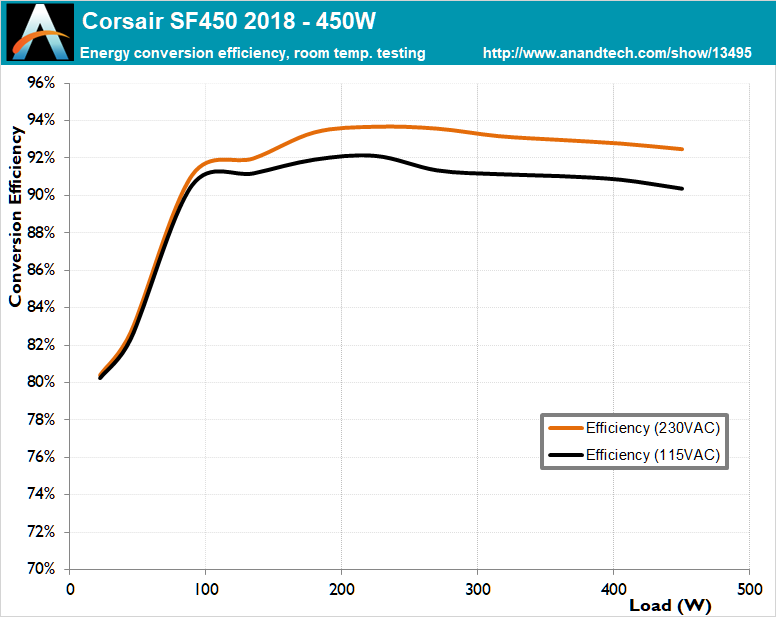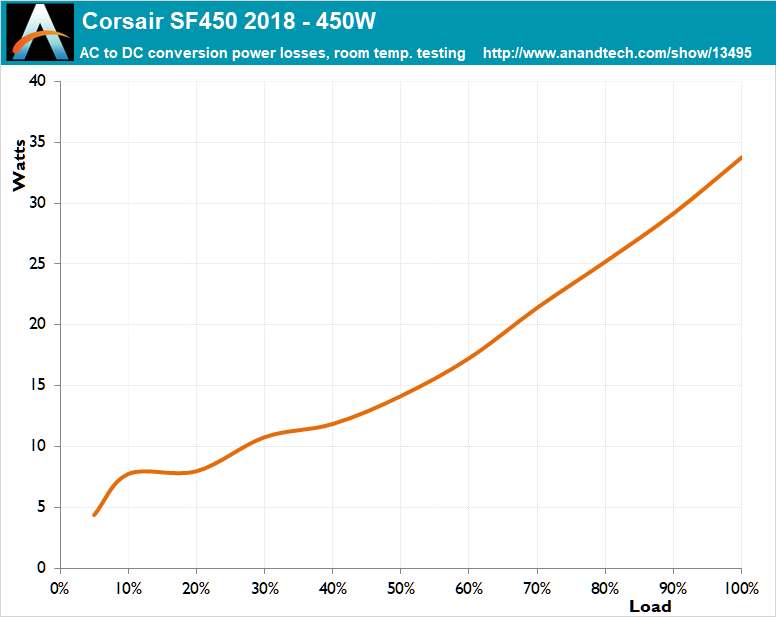 The new SF450 does meet the 80Plus Platinum certification standards when powered from a 110V AC source. In this case, the nominal load range (20% to 100% of the unit's capacity) efficiency is 91.2%. It does not meet the 80Plus Platinum 94% efficiency limit at half load when the input voltage is 230V, with our equipment reading an energy conversion efficiency of 93.8%, yet the nominal load range efficiency is once again very high, at 92.8%. The Corsair SF450 also appear to be very efficient when handling low loads, with the conversion efficiency staying above 80% when the PSU is powering a load of just 22.5 Watts (5% capacity).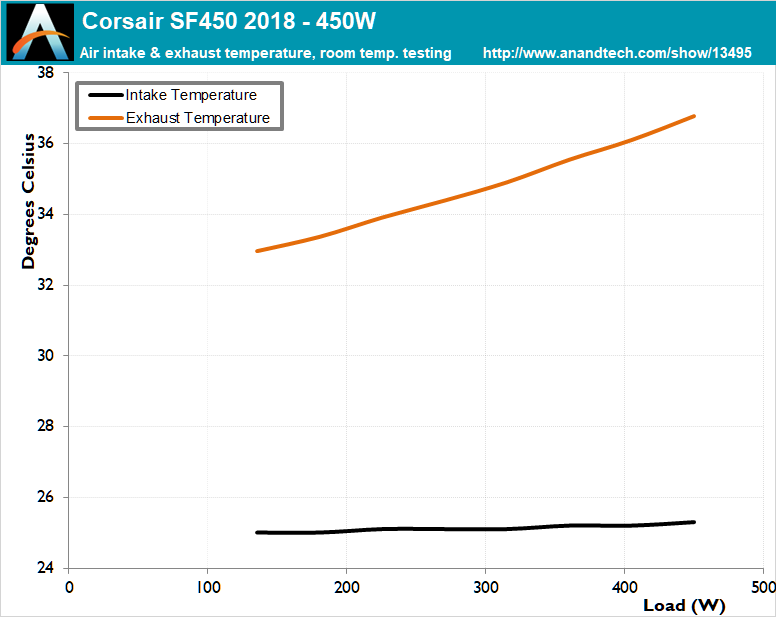 Despite its compact dimensions and relatively small cooling fan, the thermal performance of the Corsair SF450 is excellent. The thermal regulation circuitry is perhaps a little too aggressive, as the fan starts when the unit is barely warm. Our temperature readings were surprisingly low even when the unit was operating at 100% capacity, even for an 80Plus Platinum certified unit.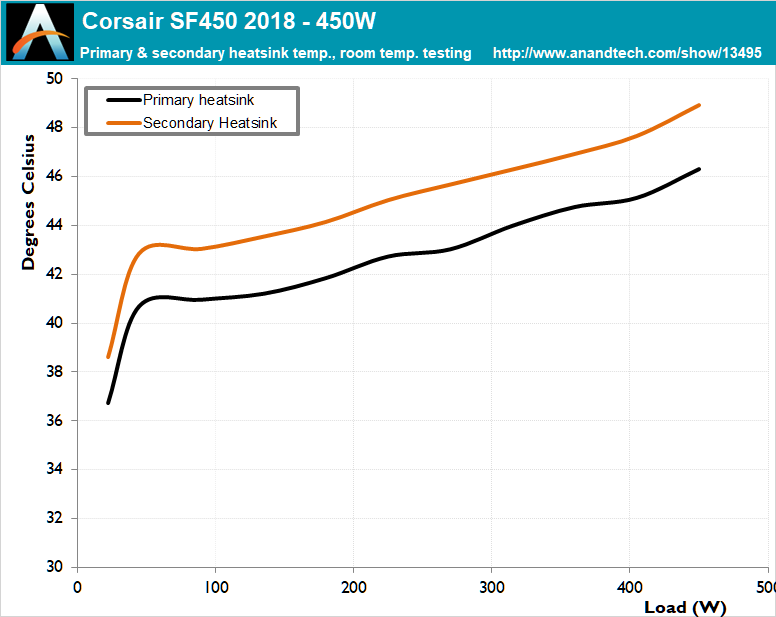 Unlike what someone would expect from an SFX PSU that maintains very low operating temperatures, the Corsair SF450 is surprisingly quiet as well. A load of less than 100 Watts is enough to start the fan but the sound pressure level remains very low across the entire load range. The noise coming from the SF450 should be noticeable only when the load is higher than 350 Watts and never reaches levels that we consider uncomfortable for any kind of user.