What Is the OLPC Program?
Fundamentally, the One Laptop Per Child program is focused on the design and distribution of rugged, cheap to build/purchase, and cheap to operate laptop computers, to be distributed to schoolchildren. The program was pioneered by the Massachusetts Institute of Technology Media Lab, an MIT lab that focuses on researching how computers and other digital technology are used for communication and expression, and the invention of new technologies to further these needs. At its core, OLPC is an egalitarian-centered effort to bring to other parts of the world the kind of educational benefits that the developed world has enjoyed due to digital technology - or in other words, to close the digital divide.
The OLPC trade organization, responsible for overseeing the program, views the effort as an educational program and not a laptop project. The organization believes in constructivist education theories, which is to say they believe children learn best by making things and expressing ideas. The laptops that will be distributed are the means of helping children discover and extend their learning, rather than the laptops simply being the end goal. The project and the goal are massive, but after three years of heavy preparation, the OLPC organization is ready to see if it can be done and if their educational theories are valid on a wide scale deployment.
In forming the OLPC trade organization, the MIT Media Lab has been joined by over half a dozen companies offering financial and technical support for the project. The current members are AMD, Brightstar, Chi Lin, eBay, Google, Intel, Marvell, NewsCorp, Nortel, Quanta, Red Hat, and SES Astra. It goes without saying that while the companies joining the organization are doing so for altruistic reasons, many also stand to profit from the project in one way or another, even if the OLPC organization itself is non-profit.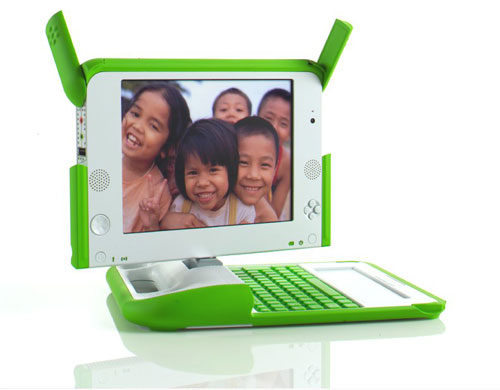 The laptop the OLPC program will be distributing, the XO-1, is a moderately powerful system designed for low power usage and survivability in harsh environments. Although its planned low price tag of $100 may be temping to richer purchasers, the OLPC organization has made it clear that they intend to only sell the units en mass to governments for distribution to schoolchildren. However, the OEM responsible for manufacturing the XO-1, Quanta, has stated that they intend to build a variant of it for the mass market; the similarity and prices remains to be seen.
Argentina, Brazil, Cambodia, Costa Rica, Dominican Republic, Egypt, Greece, Libya, Nigeria, Pakistan, Peru, Rwanda, Tunisia, Uruguay, and even the states of Maine and Massachusetts have all publicized their intentions of purchasing XO-1 laptops for their students. As the laptops have not entered production yet - test versions are still being produced with final production beginning within a couple of months - these aren't strong commitments and the countries that actually end up placing their orders will most likely change.