Workstation Performance
As the mobile workstation results we've accumulated thus far are fairly limited, I'm including my entire workstation result spreadsheet to give you at least a baseline of how the HP EliteBook 8570w stacks up with its entry level workstation GPU, the AMD FirePro M4000.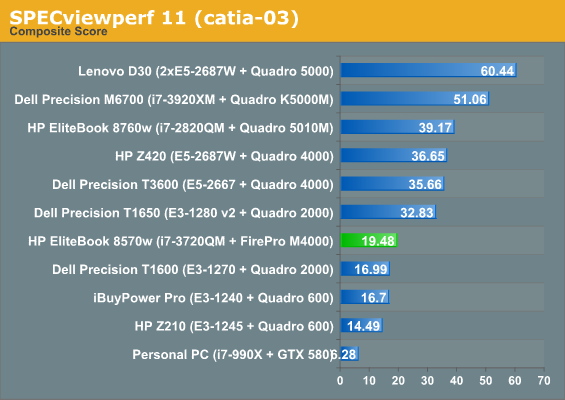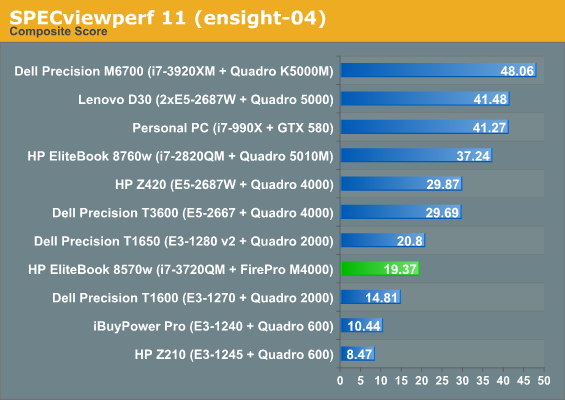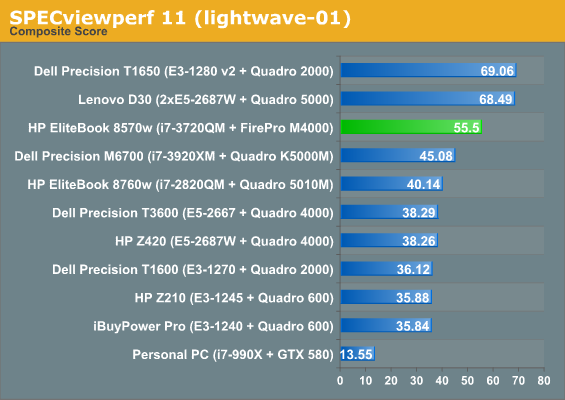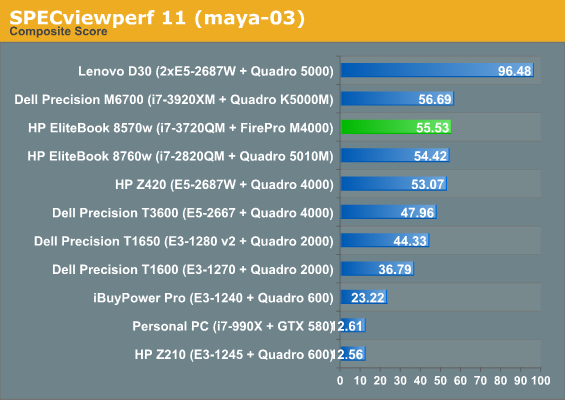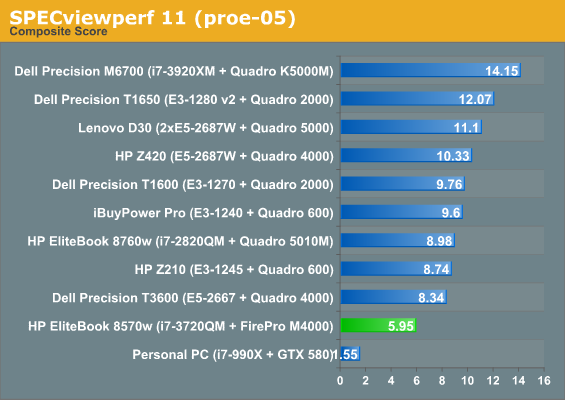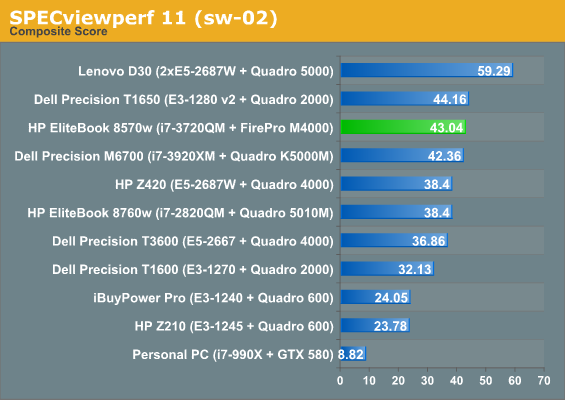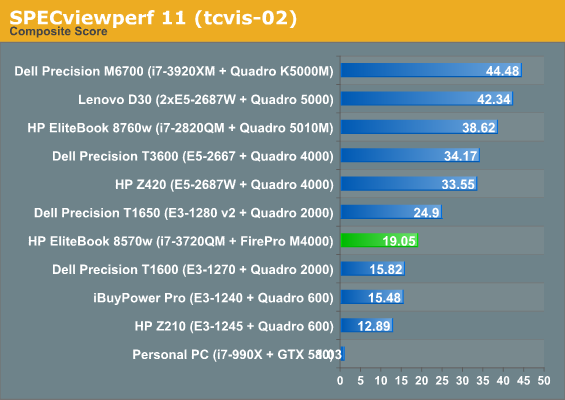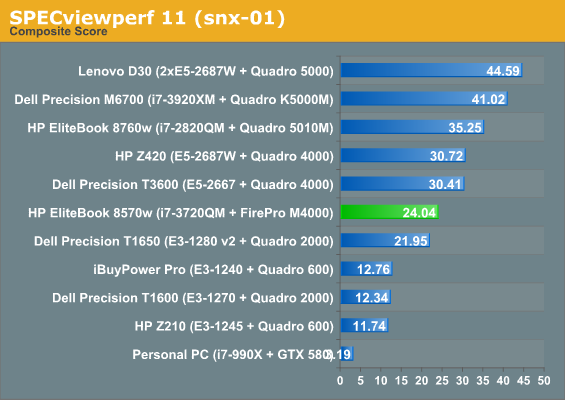 As you can see from our SPECviewperf results, the FirePro M4000 is potentially a killer value. The performance on offer in Maya, in particular, is frankly outstanding and does line up somewhat with how I've seen the desktop GCN-based FirePros perform. Overall performance is kind of all over the map, and when the M4000 loses it can lose pretty big. Bottom line, if you have need of a workstation card, it's good to tailor your hardware selection to the applications you intend to use.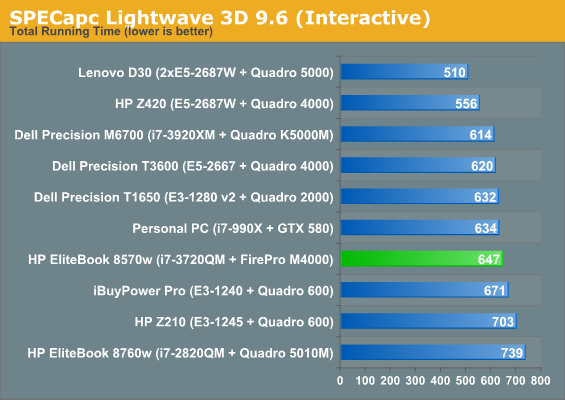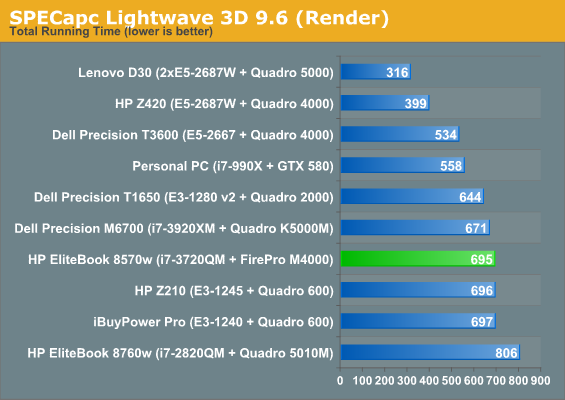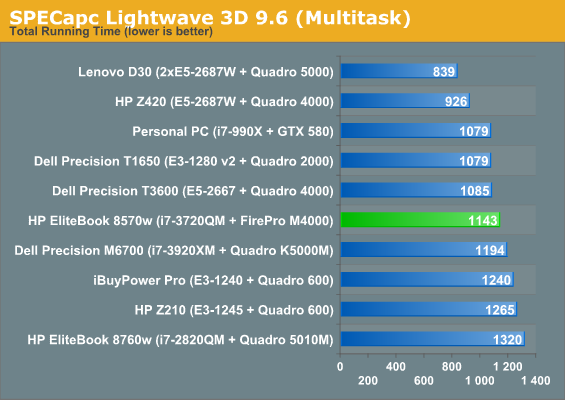 With Lightwave 3D performance almost exclusively CPU bound, the EliteBook 8570w loses a little bit of steam but still remains fairly competitive.