2.5 GbE
After entirely too long of a delay, the wait for faster consumer-grade network switches appears to be coming to an end. This week QNAP launched its QSW-1105-5T switch, one of the industry's first unmanaged 2.5Gbps (2.5GBASE-T) switches. The 5-port switch supports 2.5GbE operation on all five of its RJ45 Ethernet ports, and along with being unmanaged it is also fanless, allowing the switch to work maintenance-free and installed virtually anywhere. The QSW-1105-5T is already on sale in Taiwan for roughly $100, meaning that we're looking at a price-per-port of about $20. The saga of NBASE-T has been something of a long one. First introduced in 2016, the standard added the then-new 2.5GBASE-T and 5GBASE-T modes, which were designed to offer a series of intermediate steps...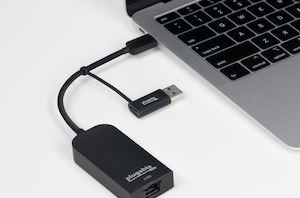 Plugable this week has become the latest peripheral manufacturer to start producing 2.5 Gigabit Ethernet dongles, with the release of their own adapter. Designed to add support for faster...
32
by Anton Shilov on 3/26/2020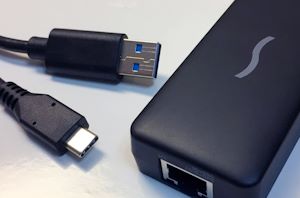 Sonnet has started sales of its Solo5G, their first 5 Gigabit Ethernet USB-C dongle. Designed to quickly and easily add support for faster networking to any laptop or desktop...
5
by Anton Shilov on 2/28/2020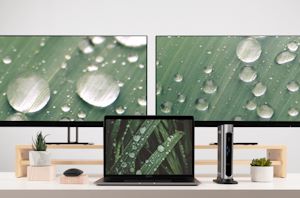 Plugable is introducing three new products at CES 2020, and the most interesting of the three happens to be the Titan Ridge-based TBT3-UDZ Docking Station with a 100W power...
1
by Ganesh T S on 1/7/2020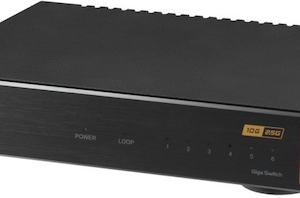 One of the big reasons for why faster-than-GbE networks have not gained traction in the consumer space is due to a lack of appropriate network switches. 10 GbE switches...
46
by Anton Shilov on 11/13/2019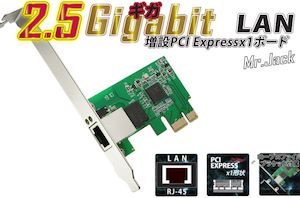 A Japanese company has started sales of its 2.5 GbE network card that uses a Realtek controller. The adapter is a low-profile PCIe 2.0 x1 board that is compatible...
53
by Anton Shilov on 10/24/2019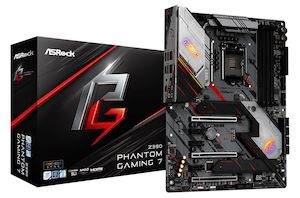 The battle between Intel and AMD fighting over market share is hotter than it has ever been. With each of the two colossal chip makers doing battle for brand...
15
by Gavin Bonshor on 10/4/2019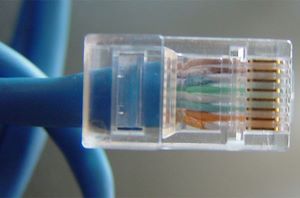 One of the parts that was quietly mentioned in yesterday's Cascade Lake X-Series processor launch was support for new Ethernet controllers. Specifically it mentioned Intel's i225 Ethernet controller range...
31
by Dr. Ian Cutress on 10/3/2019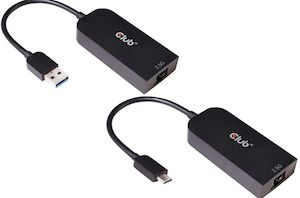 Club 3D has introduced its 2.5 GbE dongles featuring a USB Type-A or a USB Type-C interface. The adapters are designed to add 2.5 Gbps wired Ethernet to PCs...
41
by Anton Shilov on 3/21/2019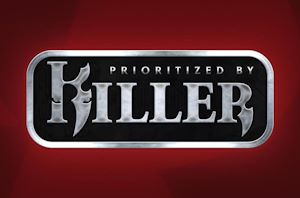 The Killer brand of networking controllers and Wi-Fi modules have been a constant part of the computing ecosystem for over a decade. As of late, the value-add of their...
13
by Ian Cutress on 1/8/2019