4G
Netgear's mobile broadband product stack has a variety of different product offerings mostly targeting the personal hotspot market. However, with 5G, wireless home broadband has become a credible proposition. In gearing up for the widespread adoption of 5G across different markets, Netgear is introducing the Nighthawk M5 5G Wi-Fi 6 Mobile Router at CES 2020. The M5 is designed to make high-speed broadband available in multiple scenarios - such as in-vehicle, or camping, or even just at home. The device is equipped with Wi-Fi 6 technology, and features a touch UI. It supports up to 4 Gbps on the 5G side. Availability is slated for the second half of 2020, and pricing is yet to be decided. The battery is designed to be removable -...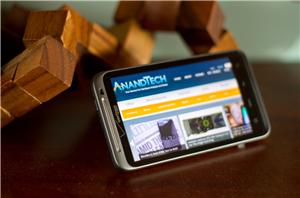 We've spent a long time testing Verizon's first 4G LTE enabled smartphone, the HTC Thunderbolt. We're finally ready with the complete review. It's got the fastest cellular connectivity around...
71
by Brian Klug on 4/27/2011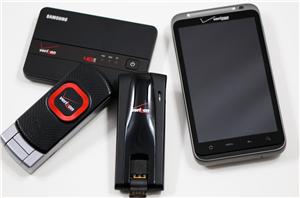 2011 is going to be a year dominated by fourth generation network everything—handsets, portable hotspots, datacards, and news of networks lighting up in each regional market. There's a veritable...
32
by Brian Klug on 4/27/2011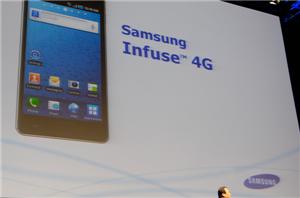 Rounding out the devices AT&T has announced this morning is the Samsung Infuse 4G, which packs a huge 4.5" Super AMOLED plus display. We're not certain what plus adds...
14
by Brian Klug on 1/5/2011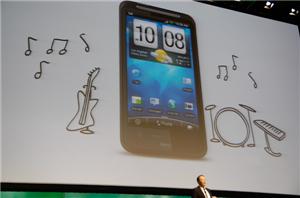 HTC CEO Peter Chou just announced the HTC Inspire 4G. Details about the HTC Inspire 4G's hardware stack are relatively scant, but the 4.3" screen begets a platform likely...
6
by Brian Klug on 1/5/2011