ASMedia
Portable flash-based storage solutions are one of the growing segments in the direct-attached storage market. The emergence of 3D NAND with TLC and QLC has brought down the cost of such drives. NAND manufacturers like Western Digital, Samsung, and Crucial/Micron who also market portable SSDs have an inherent advantage in terms of vertical integration. However, the current pace of progress in flash memory has led to competitively priced offerings even from vendors who need to buy flash in the open market. ADATA and HP (Biwin / Multipointe) are two such vendors in this space. Today, we are taking a look at six different portable SSDs - three each from ADATA and HP - forming the bulk of their 2020 portfolio of external flash storage solutions.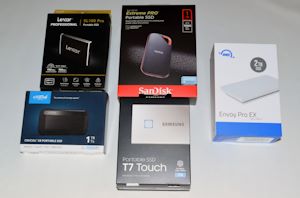 External bus-powered storage devices have grown in storage capacity as well as speeds over the last decade. Palm-sized flash-based storage devices with a Thunderbolt 3 interface are capable of...
38
by Ganesh T S on 1/23/2020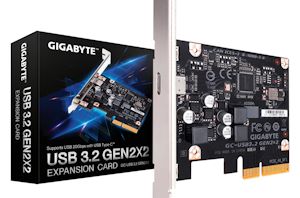 GIGABYTE has introduced the industry's first PCIe expansion card for USB 3.2 Gen2x2 ports. Offering the latest generation in USB connectivity, with a total throughput of 20Gbps, the board...
10
by Anton Shilov on 11/29/2019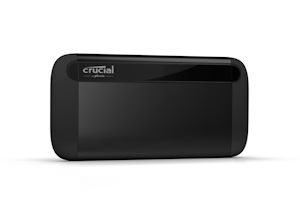 Micron's consumer brand Crucial is entering the portable SSD market with the new Crucial X8 Portable SSD. The X8 has a USB-C 10Gb/s (USB 3.1 Gen 2) connection and...
7
by Billy Tallis on 10/24/2019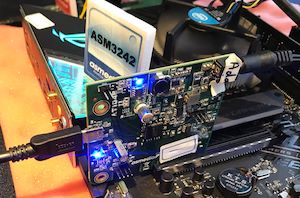 ASMedia has finished development of its USB 3.2 2x2 controller and will make it available to makers of motherboards in the coming months. The company is demonstrating cards featuring...
12
by Anton Shilov on 5/29/2019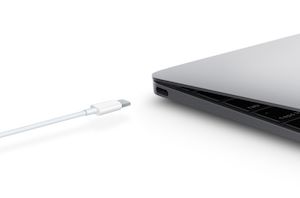 The USB 3.0 Promoters Group announced its USB 3.2 specification update that increases theoretical performance of a USB 3.2 interface over a Type-C cable to 20 Gbps back in...
62
by Anton Shilov on 2/26/2019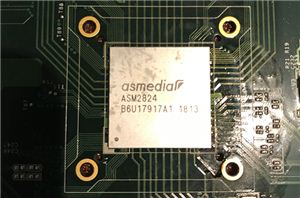 Back in 2016 Avago/Broadcom greatly increased the prices of its PLX-branded PCIe switches, which caused many motherboard manufacturers to cease using them. Avago's motivation was rather obvious — PCIe...
20
by Anton Shilov on 6/27/2018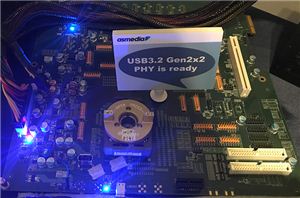 USB IF published the final USB 3.2 specification in September last year and so developers of controllers and physical interfaces (PHY) started to design their solutions supporting the new...
12
by Anton Shilov on 6/7/2018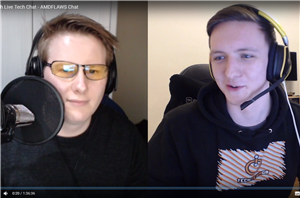 After our analysis about the vulnerability disclosures this week on AnandTech, and continuing discussions on Twitter, TechTeamGB, a Great Britain based Youtube technology channel, invited Senior Editor Ian Cutress...
16
by Ian Cutress on 3/16/2018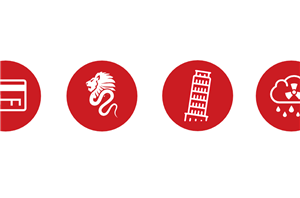 In light of the recent announcement of potential vulnerabilities in Ryzen processors, two stories have emerged. Firstly, that AMD processors could have secondary vulnerabilities in the secure processor and...
122
by Ian Cutress on 3/15/2018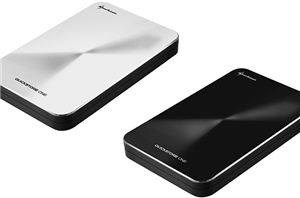 Sharkoon this week introduced a new DIY kit that lets users build their own external storage device featuring a USB 3.1 Gen 2 interface with a USB Type-C connector...
16
by Anton Shilov on 1/20/2018