Cases
Sometimes companies take a popular product and re-release it to the market with a new aesthetic, or slightly revamped design. Reputable and popular German hardware manufacturer be quiet! has unveiled its latest chassis, the Silent Base 802. Building further on the popularity of its current Silent Base 801, the 802 adds an interchangeable front panel with one for silent and one for focused airflow. be quiet! has also revamped it with a single USB 3.2 G2 Type-C connector on the top panel. Available in both black and white versions, the be quiet! Silent Base 802 has a similar frame and feature set of its 801 counterpart but comes supplied with an interchangeable front and top panel. This allows users to change the dynamic of the...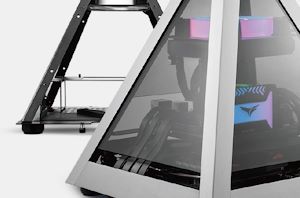 Back at Computex, we stumbled across a uniquely-styled polyhedron-shaped chassis by AZZA, the Pyramid 804. To cater to small form factor aficionados, AZZA has announced its intention to release...
16
by Gavin Bonshor on 8/5/2020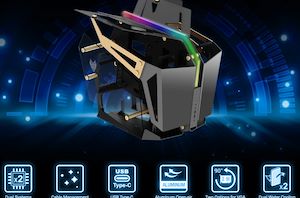 FSP has detailed its open-frame T-Wings CMT710 chassis, designed for hardcore gamers and professional game streamers that want maximum style, allowing for integration of to systems into one chassis...
33
by Anton Shilov on 3/6/2020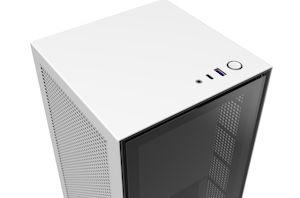 Small form-factor gaming PCs are on the rise these days, but because leading-edge components like CPUs and GPUs tend to produce a lot of heat and therefore require bulky...
32
by Anton Shilov on 2/26/2020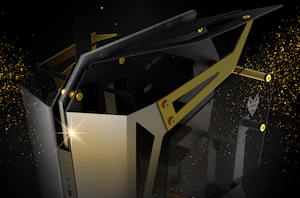 FSP is a relatively new player in the market for retail PC chassis, so it often goes to great lenghts to attract the attention of enthusiasts and build up...
10
by Anton Shilov on 12/20/2019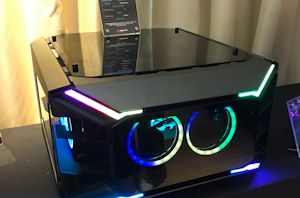 Back in the late 1980s and early 1990s, both tower cases and lay flat desktop chassis were fairly common. Eventually tower cases prevailed, whereas desktops that could be used...
4
by Anton Shilov on 6/25/2019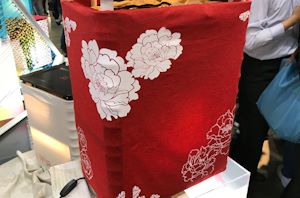 Over the past few years makers of PC cases have tried virtually all materials to make their boxes: aluminum, steel, glass, various plastics, you name it. In an attempt...
53
by Anton Shilov on 6/21/2019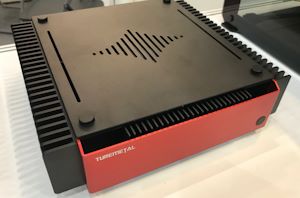 High-performance and DIY desktop computers use either sophisticated air or liquid cooling systems. While there are passively cooled PCs, they typically are either proprietary or work with a limited...
51
by Anton Shilov on 6/20/2019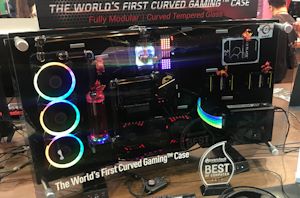 Curved gaming monitors have captured a rather notable market share in the recent years, so MSI decided to build an open-air chassis for PCs that would match design of...
35
by Anton Shilov on 6/13/2019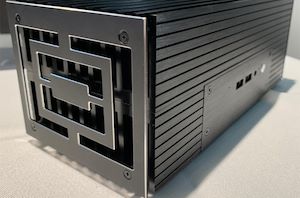 Akasa is prepping an aftermarket chassis for Intel's 8th Gen "Bean Canyon: NUC systems. The Turing chassis will allow Intel's NUC 8 ultra-compact form-factor (UCFF) computers to be converted...
32
by Anton Shilov on 2/8/2019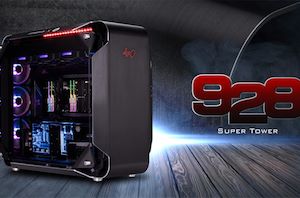 The emerging category of extreme workstations has brought with it a new market for larger PC cases better suited for housing this high-end equipment. To that end, at CES...
9
by Anton Shilov on 1/17/2019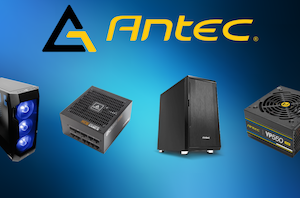 Taking us through the rest of October and into November, the AnandTech Forums community team has paired up with Antec to offer a set of barebones kits for new...
17
by Ryan Smith on 10/25/2018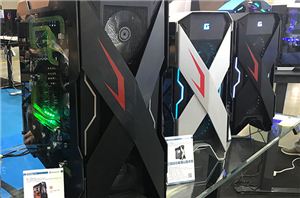 Apexgaming — a joint venture between Apextechusa and Solytech Cooperation — is a relatively new kid on the gaming block. The two aforementioned companies created the brand to address...
13
by Anton Shilov on 6/22/2018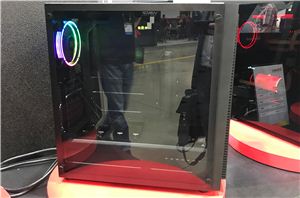 Customizable RGB lighting is now featured on virtually all PC components aimed at enthusiasts. At Computex, a manufacturer told us that RGB-equipped products outsell non-RGB products 7 to 3...
10
by Anton Shilov on 6/12/2018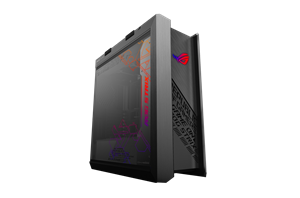 To cap the range of ASUS ROG announcements today, rather than offer pre-built systems with the ROG design, users will be able to buy an ROG branded chassis and...
0
by Ian Cutress on 6/4/2018