Foldable Smartphones
Alongside the new Note20 series smartphones, Samsung is today pre-announcing the brand-new Galaxy Z Fold 2, the successor to last year's quite controversial Galaxy Fold smartphone, a device which had been marred by manufacturing defects and delays. Today's coverage of the Z Fold 2 isn't an actual launch, but rather a pre-announcement ahead of the device's proper debut in September. Today's coverage mainly divulges the new phone's design, with Samsung talking about how they have improved the folding mechanism of the phone and solve some of last year's issues.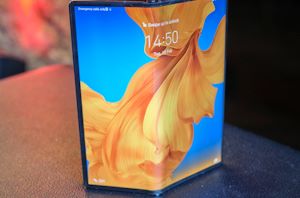 Today Huawei is announcing the successor of one of 2019's most talked about devices: the new Mate Xs. The successor to the Mate X refines the design of the...
16
by Andrei Frumusanu on 2/24/2020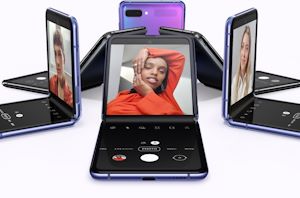 Today Samsung announced the new Galaxy S20, S20+ and S20 Ultra, but the regular flagship phones weren't the only devices announce today as we've also seen the unveiling of...
26
by Andrei Frumusanu on 2/11/2020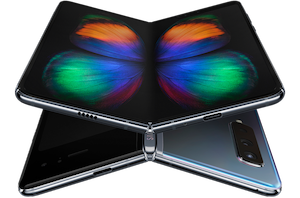 Update 12/14: While claims were earlier made by Samsung's Chief Strategy Officer that the company had sold 1 million Galaxy Folds, the company has since stepped in to correct...
20
by Anton Shilov on 12/12/2019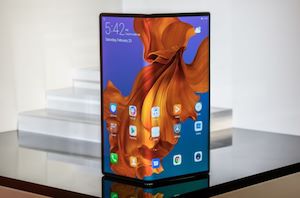 Foldable smartphones from Huawei and Samsung attracted quite a lot of public attention at Mobile World Congress early this year, but launches were delayed as companies had to polish...
18
by Anton Shilov on 10/23/2019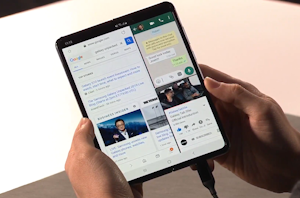 Samsung will start sales of the latest iteration of its highly-anticipated Galaxy Fold smartphone in the US this week. Two colors are set to be available, Cosmos Black and...
14
by Anton Shilov on 9/24/2019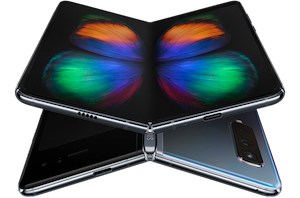 Samsung late on Wednesday disclosed availability of its Galaxy Fold smartphone. The smartphone was originally set to be launched earlier this year, but had been delayed in April because...
21
by Anton Shilov on 9/5/2019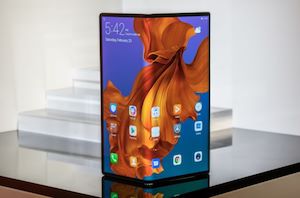 Huawei's Mate X garnered quite of attention at Mobile World Congress earlier this year as one of the industry's first foldable 5G smartphones. Unfortunately for those looking to get...
10
by Anton Shilov on 8/15/2019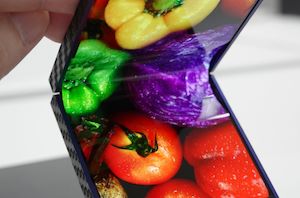 Sharp this week demonstrated its first foldable OLED display at a special event in Tokyo. At present, the device was demonstrated as a part of a smartphone prototype and...
16
by Anton Shilov on 4/12/2019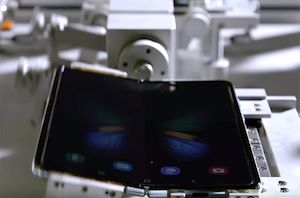 Foldable smartphones are still to prove their value proposition in the market, and we will see if they become popular among end users. It goes without saying that foldable...
18
by Anton Shilov on 3/28/2019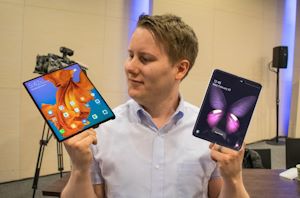 One of the biggest talking points this year at Mobile World Congress is the emergence of folding phones. The two largest smartphone vendors in the world, Samsung and Huawei...
82
by Ian Cutress on 2/25/2019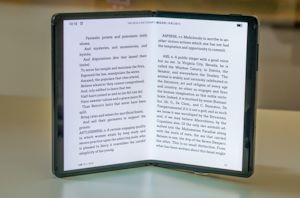 Out of the top smartphone manufacturers, Samsung has clearly beat its competitors to the punch with its foldable smartphone, but it certainly will not be the only company to...
26
by Anton Shilov on 2/24/2019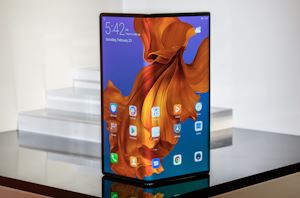 Today at Huawei's press conference at MWC Barcelona, Huawei has something special to share with us. It's only been a couple of days since Samsung announced its own foldable...
52
by Andrei Frumusanu on 2/24/2019