HTC Vive
TPCast has finally begun to take North American pre-orders for its wireless headset adapter for the HTC Vive. Already released in China, the unit offers untethered operation of the HTC Vive for five hours as well as minimal latencies. The cost for this wireless motion is $299.99, and the company plans to begin shipments of the device later this month. TPCast's wireless adapter for Vive uses 60 GHz and other radios to connect the VR headset to the PC and thus eliminate cables, one of the major drawbacks of today's high-end VR gear, and enables a greater freedom of movements for gamers. Common sense for most users put wireless connections as having a higher input lag that wired interconnections which may affect user experience, although...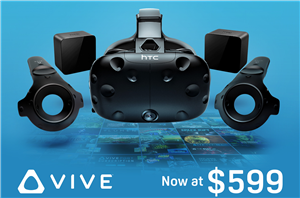 On Monday, HTC announced a permanent Vive price reduction to $599, bringing the VR headset down from its original $799 launch price. The now-$599 standard HTC Vive kit includes...
35
by Nate Oh on 8/22/2017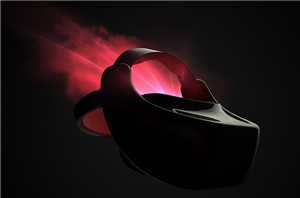 This morning at the ChinaJoy expo, HTC is announcing their first shipping VIVE standalone VR headset, specifically for the Chinese market. The aptly named VIVE Standalone is based on...
7
by Anton Shilov on 7/26/2017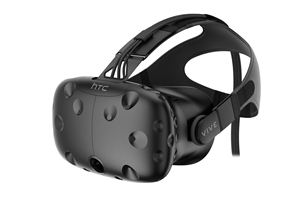 HTC's doing a little Spring cleaning, and it's starting with all the wires protruding from its headsets. The company announced today at Computex 2017 that it has partnered with...
9
by Ryan Smith on 5/30/2017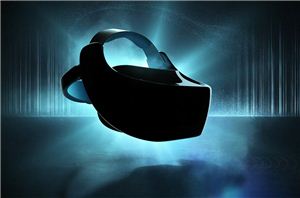 Today at Google I/O 2017, Google and HTC announced a new Daydream VR compatible Vive headset. This new device in the Vive family is a standalone unit that does...
14
by Matt Humrick on 5/17/2017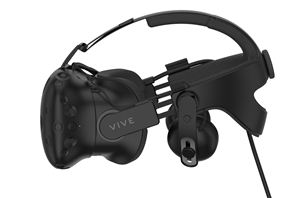 Now that I've wrapped up the major GDC product launches, I want to spend a bit of time talking about the rest of GDC. The annual show has always been...
5
by Ryan Smith on 3/13/2017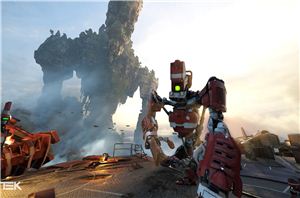 Back in 2015 as the development of the first generation of modern VR headsets was coming to a close, benchmark developer Basemark announced that they would be applying their...
5
by Ryan Smith on 1/30/2017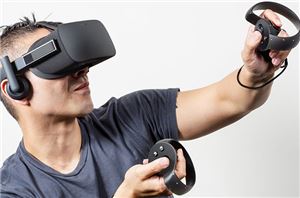 Virtual reality gaming promises to drive demand for higher-performance graphics cards as well as richer game content. But even before the first AAA VR games make their debut, computer...
22
by Anton Shilov on 5/31/2016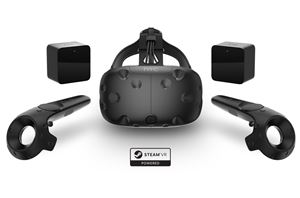 After what seems like entirely too long a wait, the consumer VR headset business is finally in full swing. Last week we saw the launch of Oculus's Rift, and...
23
by Ryan Smith on 4/5/2016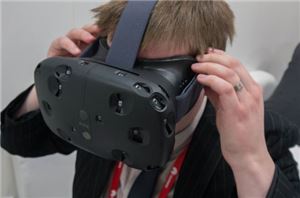 A quick news post for anyone following the HTC Vive announcements: as we reported back at MWC, the official pricing and timing for pre-orders was announced. For your...
18
by Ian Cutress on 2/29/2016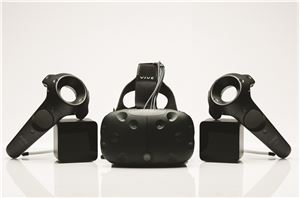 Today HTC confirmed both the release date and price for the HTC Vive VR headset. Vive has gone through a couple of delays at this point, with an April...
27
by Brandon Chester on 2/21/2016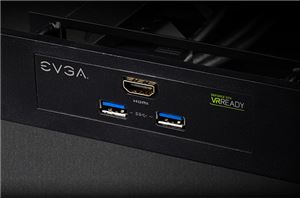 EVGA this week began to sell their GeForce GTX 980 Ti VR Edition video cards, a new lineup tailored for those who plan to use a virtual reality headset...
11
by Anton Shilov on 2/11/2016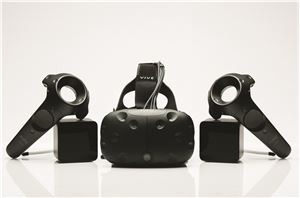 Today HTC has taken the wraps off of the second generation version of the HTC Vive. As you probably know, the HTC Vive is a virtual reality head-mounted display...
11
by Brandon Chester on 1/5/2016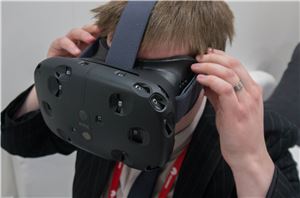 Back in August HTC and Valve announced that the launch of the HTC Vive VR headset would be pushed into Q1 2016, which represented a slight delay from the...
10
by Brandon Chester on 12/9/2015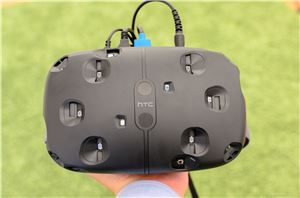 Almost every day, we hear about revolutions in technology. A smartphone is often said to have a revolutionary camera, display, or design. This kind of marketing hyperbole is present...
27
by Joshua Ho on 9/14/2015