Memory Cards
Transcend has unveiled a new series of microSD memory cards that support pseudo-SLC caching to boost burst write speeds. The new USD230I memory cards offer data transfer speeds of up to 100 MB/s as well as random read/write performance of up to 3,400 IOPS. Transcend's USD230I lineup includes microSD cards featuring 8 GB, 16 GB, 32 GB, and 64 GB capacities. The cards carry the A1 as well as the V30 badges, so they can be used to install Google Android applications and guarantee a minimum write speed of up to 30 MB/s, which is good enough for 4K video shooting. Pseudo-SLC caching was introduced into the standard by the SD Association back in early 2017, but so far no actual memory cards have used this...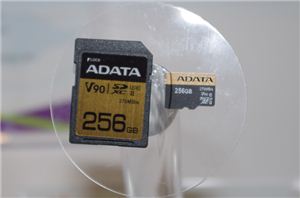 At CES, ADATA showcased its first microSDXC memory card with 256 GB capacity. The card is qualified for up to 275 MB/s transfer speed and can be used to...
15
by Anton Shilov on 1/18/2017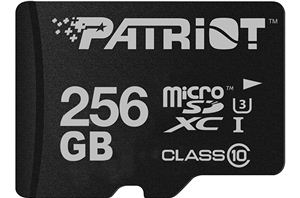 Patriot has announced its new high-capacity microSDXC card that can store 256 GB of data. The cards not only feature leading-edge capacity, but also support up to 80 MB/s...
4
by Anton Shilov on 1/4/2017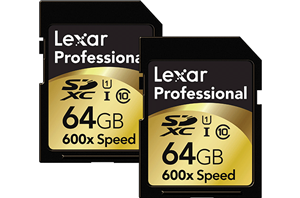 The SD Association this week announced the SD Specification 5.1, which will introduce the so-called Application Performance Classes that will specify minimum read and write IOPS performance supported by...
21
by Anton Shilov on 11/28/2016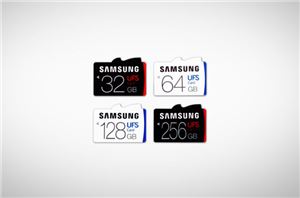 Samsung today introduced the world's first flash memory cards in UFS form-factor. The cards are compliant with the UFS Card 1.0 specification and offer performance comparable to that of...
37
by Anton Shilov on 7/7/2016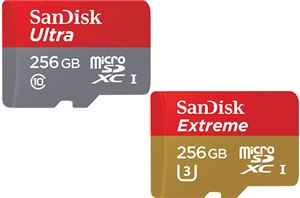 Coinciding with the Mobile World Congress at Shanghai, SanDisk owner Western Digital is introducing two new microSD memory cards that can store up to 256 GB of data. The...
30
by Anton Shilov on 6/28/2016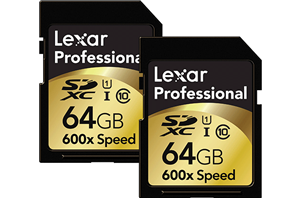 The SD Association, the multi-vendor consortium responsible for developing standards for Secure Digital flash memory cards, has unveiled the newest version of the Secure Digital standard, SD 5.0. The...
14
by Anton Shilov on 3/1/2016